Photography—it's all about passion, skill, and commitment. Ever wondered what a day in the life of a professional photographer is like? Every week, we ask a pro to document and share how they spend a typical day at work, giving you an exclusive, behind-the-scenes look at their shooting schedule.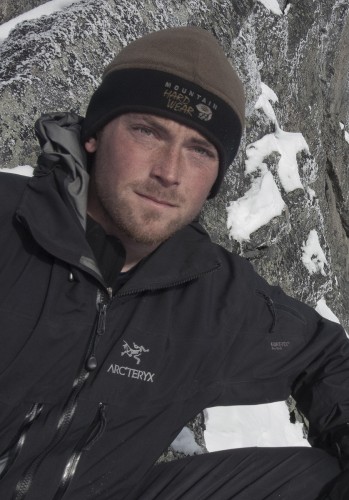 This week, we're heading out to the great outdoors with Oregon-based photographer Marc Adamus, whose award-winning landscape work appeared in numerous publications including National Geographic, Digital Photographer, Digital Photo Pro, Popular Photography, Readers Digest, Sierra Club, and Outdoor Photographer.
When you spend as much time browsing Marc Adamus' body of work as we do here at 500px HQ, you'll know his signature style like your own heartbeat. Among his wide range of post-processing techniques, he is known for expertly blending multiple exposures in order to capture and enhance the American wilderness, resulting in surreal and visually-arresting landscape and nature images.
Read on to see how Marc spends his day, as he shoots and goes backpacking in the wild.
24 Hours with Marc Adamus
4 A.M. I am heading out for a backpacking trip in the Queets Rainforest in Washington that will last two weeks. I wake up nearby in the back of my truck, where I have spent at least half of my nights every year for more than a decade. I get out and open up my camp box. This is a giant black box that can hold everything—from wrench sets to fine wines. I search out my coffee, and light up my camp stove on the rear bumper.
5 A.M. My friends Frank and Nate are wilderness enthusiasts and non-photographers. They awake in their tent nearby to the sound of coffee being brewed. Together, we finish sorting and placing items in our backpacking packs.
6 A.M. We drive out to the Queets River nearby. We place ourselves and our gear into a huge canoe that I have on hand in order to cross the rapids to the other side of the river, swollen and unfordable with spring rains and snowmelt. We nearly capsize the canoe, as usual, on our way across the river. We come to a very abrupt landing on rocks, soaking wet. Made it to the other side, the only side you can hike up into the Queets River Valley.
7 A.M. Across the river, we stop for breakfast and stash the canoe. Breakfast is hot water, added to a granola and oatmeal mixture with dried cherries and chocolates.
8 A.M. It's raining pretty hard. But we love it. That's the rainforest atmosphere for you, and everything smells so wonderful. The sound of the drops through the tiers of forest are a peaceful tune. My camera gear is still packed away dry where it always is, inside a 35L dry-bag wrapped around the exterior of a large sized F-Stop 'ICU' (internal camera unit) which is a padded super-lightweight rectangle. This 15-pound case holds my D800E, filters and a 14-24, 24-70 and 70-200 f/4 lens. It sits atop my 70-pound pack, only below the quick-access snacks bag.
9 A.M. We've been hiking the remnants of a faint trail that we will eventually loose for an hour non-stop now. We go at slow paces to relax and interpret the forest environment. The key to both enjoying and photographing the forest is to move slowly, to appreciate the details, and find visual paths through the complexities.
10 A.M. Stopping at a tributary to the Queets for some snacks, including cashews and homemade cookies.
11 A.M. We find ourselves to be nearly surrounded in the dense forest by a herd of a hundred elk. We detour around this herd. A few minutes later, a Black Bear darts out of our way. This is a daily occurrence out here in the Queets.
12 P.M. We ford a larger tributary. Our boots are always soaked through to the point that they're not even noticeable anymore. The trail becomes more obscured. So we stop again to evaluate the topo map, and decide whether to continue trying to find it, or abandon it for the forest.
1 P.M. Route-finding in a river valley is easy. Generally, you simply want to stay fairly close to the river, and not go too far up or down.
2 P.M. The forest in here is nearly 100 meters high above us on average, with the trees normally three meters across or more. It is the best example of old-growth temperate rainforest in the world. Every time I spot a possible subject for a photograph, I move very slowly around it, thinking about the light and angles, and trying to analyze in my head where the compositional lines and potential distractions would be. I get out my camera in about one minute and hand-hold many "test" shots at different positions before settling on getting the tripod out. I carry a Gitzo 1542 Mountaineer tripod, which is a useful tool while it lasts (which is never long, but that's another story). I slip a polarizer onto my 24-70 lens and make several 4-6 second exposures of the scene. After shooting, I take out one of many dry cloths I have stashed, and dry the camera before placing back away in the case.
3 P.M. We are hiking the forest at only about one mile per hour even though it is grazed to a park-like wonderland by the thousands of elk. This is mainly due to stepping over or around innumerable logs as thick as cars. With our tendency to become easily distracted by the forest's beauty, we head off into some little smaller world for a moment and admire it.
4 P.M. We have been hiking for about eight to nine hours now, which is a normal day. We have decided to detour for a day or more up a larger tributary called Harlow Creek on our maps. Our itinerary changes as does the wind, never needing to be specifically set in a place where you can hike for 30 miles in one direction off-trail in dense wilderness. Within the first mile of Harlow, we start looking for nice campsites. The art of campsite selection is one we have become masters of, in a sense. But the perfect campsite is always still out there somewhere—just like the search for the perfect photo.
5 P.M. Rain has started falling a bit heavier. The land is growing dim in the deep canyon. We know the process of setting up camp through hundreds of days in the wild together, so our chores are done quietly and efficiently. I rig up a 16-20ft, two-millimeter thick, two-pound, custom-built clear rain tarp in the trees above, which keeps our communal camp area dry, and collect wood to burn in pile on the periphery of its shelter. The tents are set up quickly elsewhere nearby, and our kevlar bear-proof food bags are hung from an outstretched tree branch by tossing up a stick pulling the rope with it, attached to the bags. The six food bags weigh about 50 pounds this first night, so it takes two of us to pull them up there.
6 P.M. With camp chores done, I retreat into the tent to change into a dry base-layer and emerge to see that my friend Frank has got the fire going with a custom-built flamethrower. I made this by cutting the fuel line to a remote canister stove. Doesn't matter how wet the wood is. It's nice for a little atmosphere over dinner, which I start on making.
7 P.M. Dinner is dried pasta plus olive oil, powdered pesto mix, sun-dried tomatoes, parmesan, minced kalamatas, crushed spinach, and goat cheese. We are not ones to skimp on camp dinners. The last time I resorted to the silliness of freeze-dried food was decades ago. I shoot for about two pounds of total food per person per day, which is 3,500 calories or more when done correctly. We even brought several small cheesecakes with us.
8 P.M. Frank tries his hand at fishing a nearby creek, while Nate and I sit around, looking at the maps, planning adventures, and trying to estimate everything—from where the best stream fords to where the best old growth will be at in days to come.
9 P.M. Bed time, falling asleep as the rain subsides.
We hope Marc Adamus' exciting account and sense of adventure gave you some insight into what it takes to be an outdoor and landscape photographer.
Want more inspiration? Scroll down for a collection of his jaw-dropping and dreamy shots:
Follow Marc Adamus on 500px or visit his website to connect with him and see more of his work.
He also leads photo adventure tours. For more information on his tours, you can sign up for his mailing list here.
You can also order a copy of his book, "The Ultimate Guide to Digital Nature Photography" at Amazon.com.
Got any questions for Marc about how he shoots, his process, or his images? Leave a comment for him below!
Check back next week for a new installment of A Day In The Life featuring another inspiring 500px photographer.