We're joining forces with two world-class companies to bring the ultimate photo adventure to one lucky winner in a special photo competition to be held on 500px. One lucky photographer, along with a guest of their choice, will get the chance to travel to Iceland on an all-expenses-paid photography trip of a lifetime, thanks to our partners, Skylum and Iceland Photo Tours. But you'll have to earn it with exceptional work!
Here's how to enter for your chance to win:
There are two Stages of the competition. In Stage 1, participants can submit their photos to a Quest open to anyone who is a member of the 500px community, which will run unitl March 20th.
After Stage 1 has closed, 100 photographers will be selected and invited to Stage 2 of the competition. For this Quest, the top 100 photographers will compete for the grand prize in a special Quest, which will determine the overall winner of the all-expenses-paid photography trip to Iceland for 2. The trip is done in association with Iceland Photo Tours—which, if anyone was curious about, the photos speak for themselves.
Be sure to follow along with the Quest in the 500px newsletter, on 500px, Skylum, and Iceland Photo Tours social media channels, as well as on the 500px Quests page and other key areas.
Photo contest timeline:
Stage 1: Feb. 22–Mar. 20
Stage 2: Mar. 25–Apr. 5
Grand prize winner announced: Apr. 8 (approx.)
For Stage 1 of the Quest: Explore beyond your daily surroundings and show us a photo that embodies the spirit of adventure. We want to see images that showcase breathtaking views from the depths of the oceans to towering cityscapes and everything in between.
*Winners from Stage 1 will move on to Stage 2 to compete for the grand prize trip to Iceland
Prize details
Win an all-expenses-paid* trip to Iceland for two!
Winner can bring one guest
Trip includes an 8-day photo tour with Iceland Photo Tours
Flights are covered!
Spending money is included: $1,000 USD per person
Winner will also receive a full Skylum software bundle:
A Daniel Kordan video tutorial—learn more here!
Plus, a 500px Pro account for 1 year!
*See below for full prize details.
Not on 500px yet? Sign up here!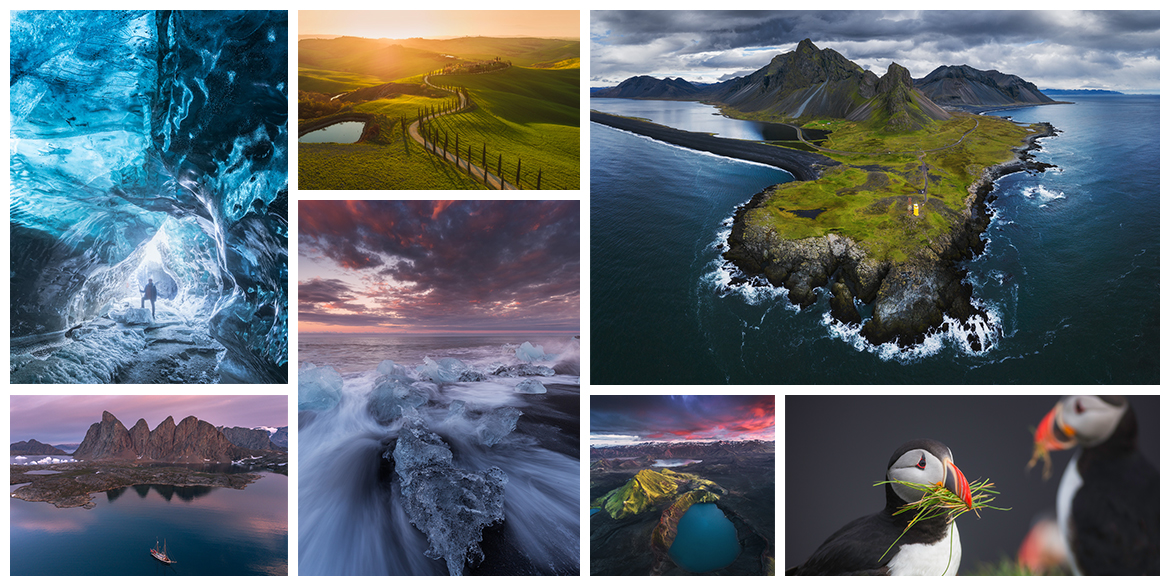 *One winner will receive an opportunity to travel to Iceland with a companion to participate in an 8-day photo tour with Iceland Photo Tours travel company (a value of $4,300 USD per person, plus tax), up to $1,300 USD in flight tickets per person, and $1,000 USD in cash allowance per person. In addition, the winner will receive a full Skylum software bundle (Luminar 3, Aurora HDR 2019 and Photolemur 3), as well as a 500px Pro account for 1 year, and Daniel Kordan's video tutorial. The total market value of the prize is $14,886 USD. Cannot be redeemed for cash. No purchase necessary. Participation is open to everyone, unless otherwise restricted in your state or country.
500px is the premier community and social network for aspiring and practicing photographers. Over 15M creatives from 195 countries come to 500px to share their best photos, exchange feedback and ideas and monetize on their work and skills. For aspiring and practicing photography professionals, 500px is a network that motivates photographers to improve at every step of their journey to achieve their evolving creative goals.
Skylum is a global imaging technology company with offices in Bellevue (USA), Kiev (Ukraine) and Tokyo (Japan). Skylum allows millions of photographers to make incredible images faster. They automate photo editing with the power of Artificial Intelligence, yet keep all the creative control in the hands of the artist. The Skylum Team has won the Red Dot Award, Apple's Best of the Year, and other top industry awards. Makers of Luminar, Photolemur, and Aurora HDR. To learn more about Skylum, visit http://skylum.com
Iceland Photo Tours is the leading and most popular photography travel agency in Iceland. Iceland Photo Tours was set up in 2012 by renowned photographer Iurie Belegurschi (check his website out here). The company was founded on the twin passions of travel and photography. More than anything, we want to make photography accessible, sharing our unparalleled expertise and exclusive locations while exploring the boundaries of creativity.