If there's one photo genre we can always get lost in, it's nature photography, and we're pretty sure many of you in the 500px community would say the same. That's why, we want to share news of an incredible photo contest, perfect for 500pxers who are residents of the US. Our friends at The Weather Channel are currently seeking entries in their It's Amazing Out There Photo Contest, where photographers of all levels — amateur, hobby, and pro — are invited to submit photos depicting nature, adventure, and weather.
Our own 500px founder, Evgeny Tchebotarev, is one of the contest's judges; he, along with the three other judges, will be looking for submissions that not only capture a remarkable moment but also encourage the viewer to explore and get out there. Entrants should use their personal shooting style to focus on the stunning aspects of nature to invite the viewer to pause and take a closer look at what's happening in the frame.
Now that we've covered submission requirements, on to the good stuff — the prizes. The Grand Prize-winning photographer will receive $15,000; the second and third prize photographers will win $5,000 and $2,500, respectively.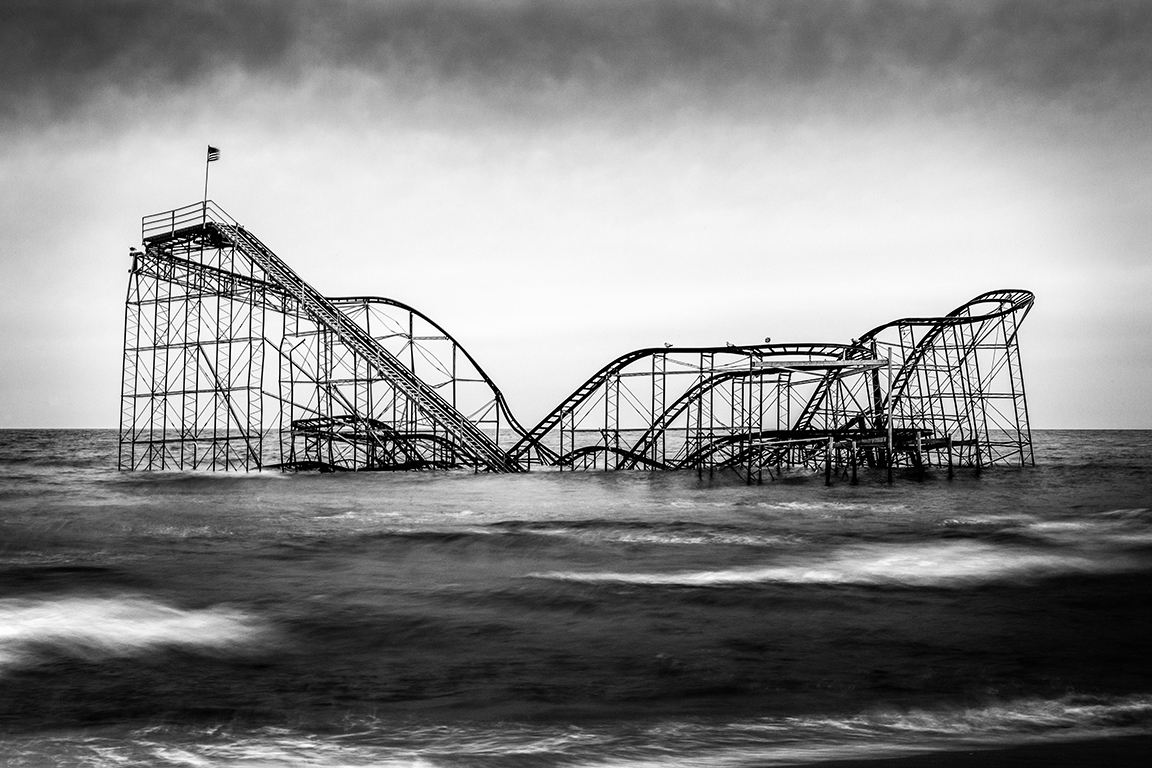 Last year's contest saw over 40,000 submissions and the judges had the nearly impossible task of narrowing those entries down to 73 finalists. The 2015 Grand Prize went to the photo you see above, "Jet Star" by Matt Clark, a surf photographer by trade who wanted to get one last photo of the Jersey Shore's Jet Star roller coaster, which was blown out to sea during Hurricane Sandy, before it was demolished. Second Place went to the photo seen at the very top of this page, "Rockhopper Penguins Storm the Beach" by Rick Beldegreen.
We're proud to say two 500px members' photography were recognized in last year's contest! Taking home third place was "The Crossing" by Luke Collins. He captured this striking silhouette of a bison and her calf during a 10-day camping trip in Yellowstone's Hayden Valley. With nature, adventure, weather, and technical beauty all checked off in one photo, we can see why the judges were so impressed.
The honor of the fan favorite prize went to 500px member, Jason Weingart, and his photo "After the Storm." He caught this scene during a huge storm in central Texas. When the mammatus clouds — which are always photogenic anytime they appear — put on an extra show as the sun broke through the dark sky, Weingart's camera was ready to go!
Feeling inspired? Any photographers who are permanent, legal US residents have until August 1 at 11:59 a.m. ET to submit photos on weather.com that showcase just how amazing it is out there!