Cover photo by Morgan Tiphagne
Waited until the last minute to get the photographer in your life a great gift? No problem. To point you to the gifts that photographers really, really want, we went straight to the pros on 500px, and asked them which camera equipment top their holiday wish lists! There are about 50 gift ideas for photographers (or even for yourself!) in this list—from lenses to backpacks. We also made sure that each of these photographers have different styles, from landscapes to wildlife to portraits, and many more.
So put down that gift card—you still have lots of time this weekend (and ideas!) to shop until the most festive day of the year begins. Scroll down, print or email yourself this list, and head out to your nearest electronics or specialty camera shop.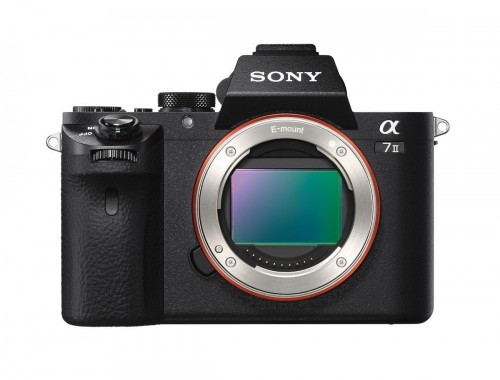 "The Sony a7 II is a 24 MP full-frame mirrorless camera that features the world's first 5-axis in-body image stabilization. One of my major ongoing photography projects is photography of New York City at night during snowstorms. Nothing would make me happier than in-body image stabilization in a full-frame camera while shooting on a stormy night when the wind is whipping through the streets and snow is swirling in the air. In extreme conditions, having extra help with stabilization while trying to capture fleeting moments would be wonderful."
– Vivienne Gucwa, who is spending the holidays celebrating the release of her new book, NY Through The Lens
"I would absolutely love to receive the newly announced Sony a7 Mark II. I shoot strictly with Sony mirrorless systems, given the immense amount of travel I do and can't say enough about them! The new a7II has a 5-axis In Body Image Stabilization that will greatly improve handheld shots for low shutter speeds and telephoto shots. The possibilities are endless with this new built-in technology that will allow me to shoot more at night and give me crystal clear sharp photos while I'm at it. Let's not forget their light weight bodies and great image quality. Stoked if an a7 II showed up underneath my Christmas tree!"
– Chris Burkard. He will be spending the holidays, hibernating like a bear, because he has several commercial shoots already filled up in December.
"I'm a Canon guy. However, sometimes, I'm limited from doing casual shots by lugging around a large camera/lens. Currently, the smallest and fastest full frame camera is the Sony A7II. This would allow me to have a camera everywhere and shoot with minimal effort."
– AdrianMurray. He will be heading to Idaho for his winter break.
"Sony's A7 line of cameras is setting the standard right now for what the future of high end DSLRs should be aspiring to. Not only is this camera small and light, with a 24MP sensor and an ever increasing lineup of Sony lenses, but the new mark II version comes with an incredible feature no other body can boast. Up to 4.5 stops of image stabilization are now possible with any lens, including adapted Leica or Canon lenses!"
– Tristan O'Tierney, who will be traveling to Santa Cruz and Maui during the holidays.
"This new Mark II adds to that image stabilization inside the camera's body. Perfect for people who go all manual including old manual lenses like me. This camera paired with my Leica Summicron lens is a street photographer's Christmas dream. This is what the Leica M in the digital world should have been.It is definitely my ideal upgrade from this year's top lists."
– Roberto Campos, who will be away from home in Italy, but will be spending the holidays with his friends' family.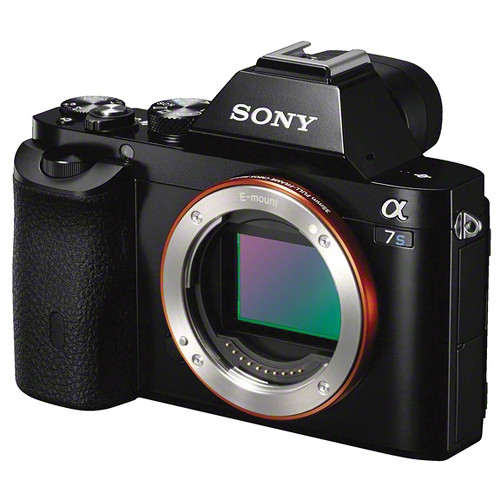 "Two words: low light! My photography requires the best possible signal-to-noise ratio and the large pixels and low noise in the A7s seem like a match made in heaven. Some people complain about the "low" pixel count, but as I'm used to work with 9 micron pixel size full-frame CCDs , the 8.4 micron pixels in the A7s seems just wonderful. I've never wanted more pixels in my sensor. What I've always wanted is less noise and better QE (quantum efficiency) and it looks like Sony moved right in that direction with the A7s."
– Rogelio Bernal Andreo, who is spending the holidays in Spain for a few days, then going camping somewhere in California. A camera will be coming with him.
"I would love to have this camera because of its low-light performance. I'm planning on shooting some real-time aurora movies in my usual style of aurora photography. This particular camera would make it possible. This camera would provide the little extra that I need to bring some plans to life."
– Arild Heitmann. He is celebrating the holidays with his wife and kids, creating the best possible memories for the kids and finding his inner child.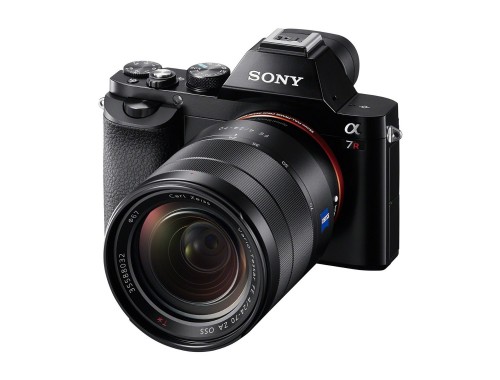 "As a landscape and travel photographer, size and weight matter. At least when it comes to equipment. The Sony Alpha 7R is changing the game. It's the first and (until now) only mirrorless system camera that really can stand against a professional DSLR but with the advantages of a system camera. It got a full-frame sensor, great dynamical range, a good ISO, and incredible image quality. It comes in a solid and weather-sealed body that weights less than 500g! For me as a traveler and landscape photographer, it's everything I'm looking for."
– Matthias Huber, who is currently on the road in Panama right now. For the New Year, he will be in Columbia, and going on a road trip through South America.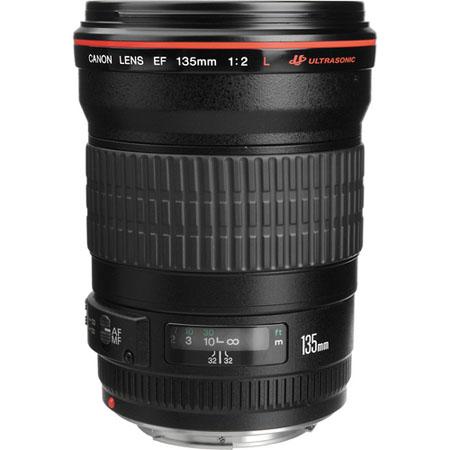 "This is a dream lens for a portrait and fashion photographer. This camera gear jumped into my wish list when I saw inspiring Elena Shumilova's photographs of her children, and I fell in love with this lens instantly! This lens allows you to shoot portraits from a long distance, keeping people away from you, and therefore more relaxed. I always think that with this kind of lens, you don't intervene too much into the moment. That's awesome for natural portraits. I would say that this lens reflects emotions."
– Maja Topcagic. She is spending her winter break in Vienna with friends, taking photographs.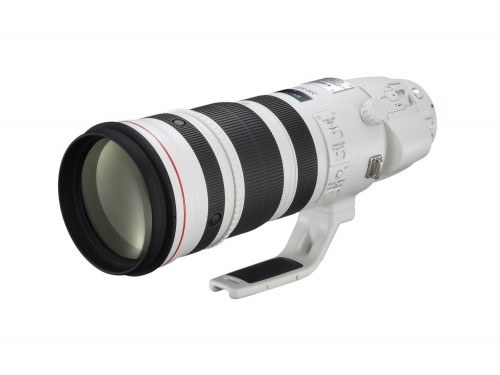 "I used to work with the Canon 100-400mm what allowed me to compose easily. After that lens I bought the Canon EF 300mm 2.8 what has an extraordinary quality but I still miss composing with a zoom lens. The 200-400mm has almost everything, I can compose, I can also get close to 600mm with the1.4 converter built inside. When I was in Namibia last August, in Etosha I couldn't get out the car and even in the car is very cramped. A 200-400mm would have been the ideal option for me."
– Marina Cano, who is going to spend time close to her lovely family in Spain during the holidays.
Wacom Cintiq 24HD Touch Creative Pen Display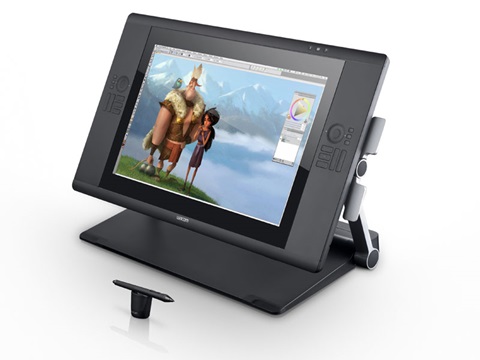 "This pen display is the mother of all pen displays! With touch capability, 24" full HD display with 1920 x 1200 resolution and over 1 billion colors, you can totally immerse yourself in your creative post process. The amount of detail and creative freedom I would be able to build into my photos would unleash a whole new level of creativity and precision, and for the work I do as The Drawing Hope Project—it's ALL in the little details that make those photos so special to the children and their families."
– Shawn van Daele, who is going to be busy relaxing (and eating!) with his family and dogs, then taking a quick trip to New Orleans for New Year's Eve.
Manfrotto 806 Mini Salon 190 Camera Stand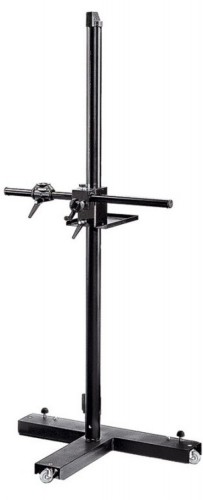 "I do a lot of food photography, and having a sturdy tripod is essential to the way I compose my images. I also work in a small space, and this camera stand would fit will in the corner of my office. It also would easily let me place a boom-arm to allow for overhead shots."
– Nicole S. Young. She is self-employed, so work never ends for her, but she will be taking time off to relax during the holidays.
Manfrotto 237HD Heavy-Duty Flex Arm and Manfrotto 386B Nano Clamp
"As a still life photographer, I always need extra hands."
– Dina Belenko. She is spending Christmas Eve with her friends over a championship game of Munchkin, the card game.
Lowepro Photo Sport 200AW backpack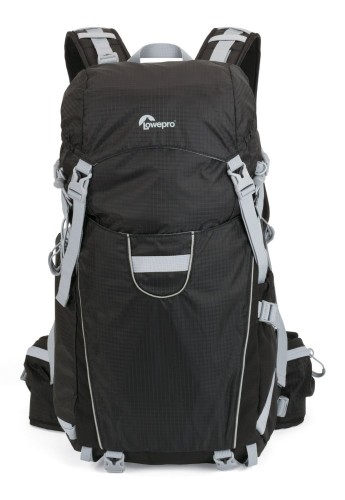 "Finding the optimal backpack is hard decision making – especially for landscape photographers. For longer tours you'll look for a large backpack to carry your whole stuff. But I'm also a fan of ultralight outdoor photography. Changing my locations very fast is an essential element of my style of landscape photography. Sometimes – especially when you are into trail running, snow shoe hiking or cross-country skiing—you neither want to carry a truckload of gear nor want to miss any good photo opportunities. This lightweight backpack is a great choice if you want to have your capable camera with you while enjoying active outdoor sports."
– Kilian Schoenberger. He will spend the holidays at his parent's house near the German-Czech border, and is looking forward to taking photos of snow-covered castles and forests.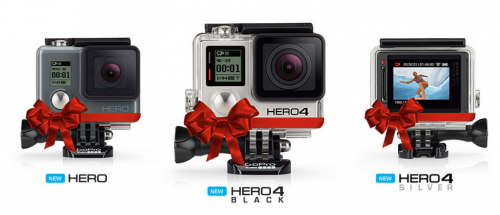 "I'm currently looking to jump into the GoPro world, as a solution for filming behind the scenes on my photoshoots. More specifically, I've been creating a wishlist of accessories and options to mount the GoPros to different surfaces and areas during my shoots. Constantly sharing behind the scenes footage is something both clients and fans love, and I think is immensely important."
– Dani Diamond. He will be in Ohio, where he grew up, with his family for the holidays. After that, he'll be going to Miami where he has several fashion shoots lined up.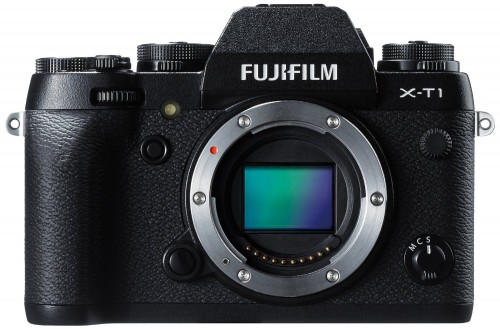 "Ever since I got myself a Fujifilm X20, I've been hooked on the compact size and high quality of the X series. I got an X-M1 to upgrade. It was such a relief to have only a small bag with a handy and compact, light-weight but versatile camera. I have a camera with me all the time. But a bulky DSLR really gets in your way. I was able to test the X-T1 for a few weeks, and would love to use it as a second wedding camera from next year on."
– Elke Vogelsang, who will be celebrating the holidays with her family, and hoping for some snow to get the right Christmas feeling.
"I bring my camera everywhere. My full-frame camera and lenses are large and heavy.The Fujifilm X100T is smaller than my full frame DSLR, and at 15.5 oz, it's well under half the weight. Reviews of the X100T are very favorable, especially regarding performance at very high ISO's. The X100T also has Wi-Fi, a feature that I really enjoy. Lastly I love the retro style of the Fujifilm X100T."
– Amy Covington, who will be spending the holidays with family and friends, catching up, and taking a ton of photos.
"I love the size and weight of the X-T1, which are perfect for long outdoor trips. The presence of three dials make it easier to control settings without having to peruse the menu, which would help me shoot wildlife portraits by eliminating distractions. I love the fact that there is a choice between a viewfinder and an articulating LCD display, which helps with discreet shooting at the hip while taking street photos. The live preview of exposure is an attractive feature, especially when shooting outdoor during unpredictable monsoon weather. Lastly, it might seem like a frivolous statement, but the XT-1 is simply a very good-looking camera."
– Shamma Esoof. For the holidays, she will most likely be shooting a personal project in her home studio.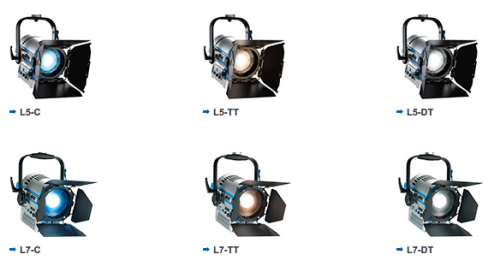 "I would love to own this piece because of the variable color and lighting control it gives. It would be especially beneficial to me when shooting with instant film because of these features."
– Emily Soto, who will be traveling to California, North Carolina, and Florida to spend time with family and eating a lot of Mexican and Southern food over the holidays.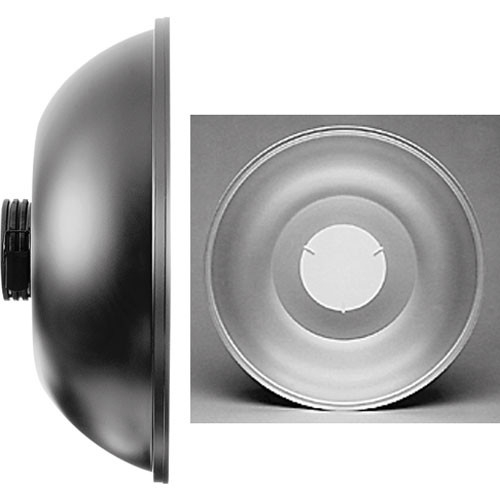 "I love the light contrast it creates. It gives the model's body a lot of volume. In my work, especially in my self-portraits, the effect would look wonderful. I am always looking for this kind of high contrast and impact in my photography, and sometimes I don't get what I look for when it comes to lighting."
– Cristina Otero, who is going to Madrid for Christmas, and going to her hometown in Pontevedra for New Year.
Loka UL camera backpack by F-Stop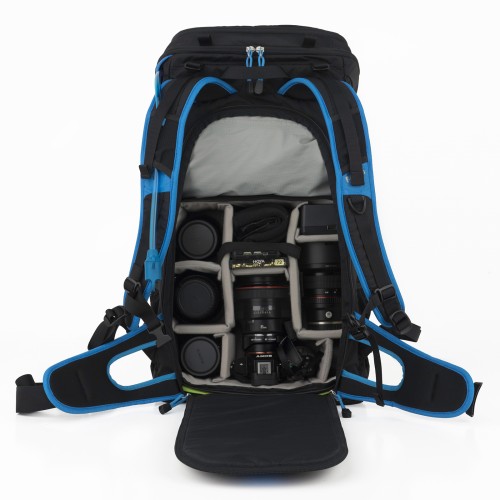 "I have had the classic version of the Loka backpack for 4 years now and because I am very happy with it I would love to try their new ultralight version. The nice thing about this pack is that you can choose a different size of an ICU unit (camera compartment) which suits your needs and use the rest of the pack for other essential stuff you carry with you (jacket, water bottle, gloves etc.). It also has several ways to attach your tripod, and it weighs only 1 kg!"
– Martin Rak, who will be spending Christmas with his girlfriend and family. If there are some good weather conditions, he will go shooting somewhere in the mountains.
"The one photography gift I'd like to get this year is an F-Stop Gear Loka UL backpack with a variety of their Internal Camera Units (ICU) to carry my photography gear on hikes here in Oregon and Washington. I am constantly struggling to figure out how to best carry my lenses with me on hikes and I think that the F-Stop Gear Loka UL would be perfect for my needs. The Loka UL is lightweight and would allow me to attach my tripod and carry enough water and food for a nice long day-hike. Alternatively, I would not mind one of their larger backpacking packs like the Tilopa BC for backpacking excursions."
– Matt Payne. He will be celebrating the holidays with family in Oregon and doing some hiking.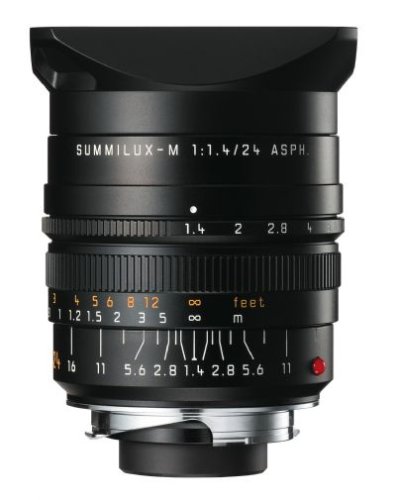 "I really want to Leica 24mm F/1.4 lens. Hey, a girl can dream, right? Teehee. What's so great about it? Ever since I moved to the Sony A7 system, I am in love with using the best lenses from all manufacturers. The Leica ones just blow me away because of their clarity, speed, and, well, just the "look" of the photos. I like them so much, I wrote a little list of recommendations and whatnot over on my blog."
– Trey Ratcliff, who is packing his bags to spend two weeks in the middle of Antarctica on New Zealand's Scott Base this Christmas.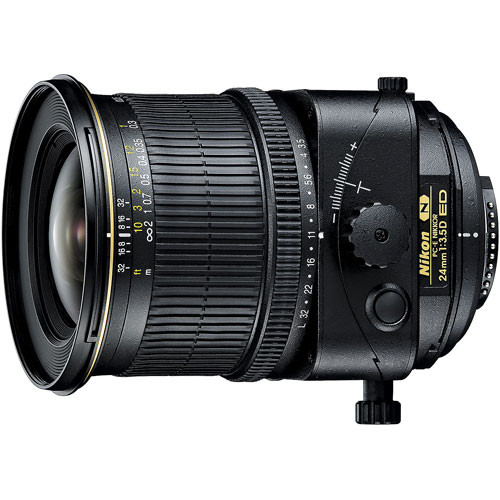 "I have been keeping my eyes on a PC (perspective control) aka TS (tilt-shift) lens from Nikon for sometime now. It's the Nikon 24mm f/3.5D ED PC-E and it's THE only piece of gear I would love to have in my bag this winter. Since I live in a city and my most visited photographic subject is city architecture, a TS lens would allow me to take great looking architectural shots without any distortion to them. Winter is too short here in Doha and the best way to make best use of the break would be to capture some nice city shots."
– Hammad Iqbal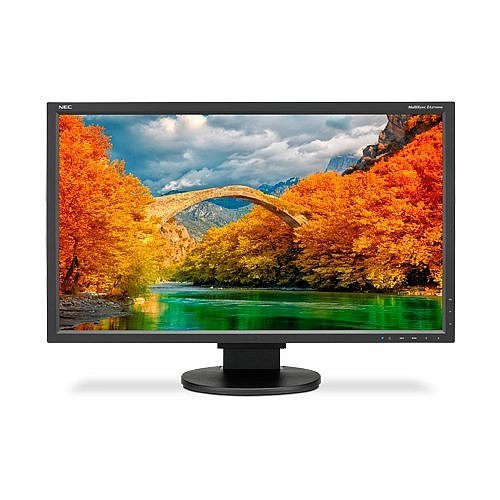 "I would like a NEC 27 inch screen for my editing Mac to produce better print results and better digital output. The hood will also help editing during sunny summer days."
– Espen Haagensen, who will be spending Christmas with his wife in Sunnmøre, going skiing."
Canon EF 100-400mm f/4-5.6 L IS II USM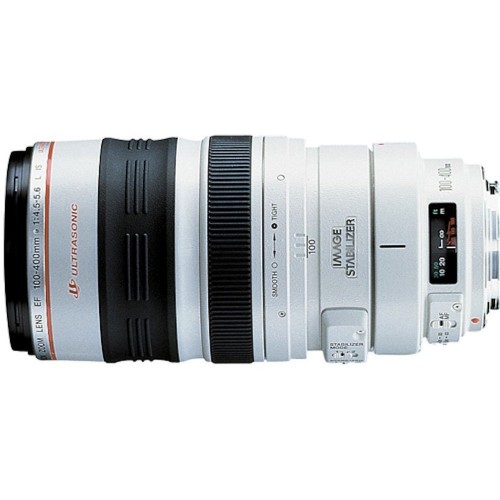 "The new Canon 100-400mm is according to the first reviews and amazing lens for advanced users. I own 70-200mm and for my photography fields (storms, landscapes, astro photography) I am often short on focal length. Additionally, the new lens with twist-ring zoom with variable torque is an amazing thing and got me very interested to get it. Instead getting 2x extender on 70-200mm, I would surely do better with 400mm lens. Such lens would help me get more details on those more distant subjects, especially with astrophotography of deep sky objects like nebulas and galaxies on the night sky as well as distant lightning or storm structure."
– Marko Korosec. This Christmas, he will be in the European Alps, shooting winter landscapes.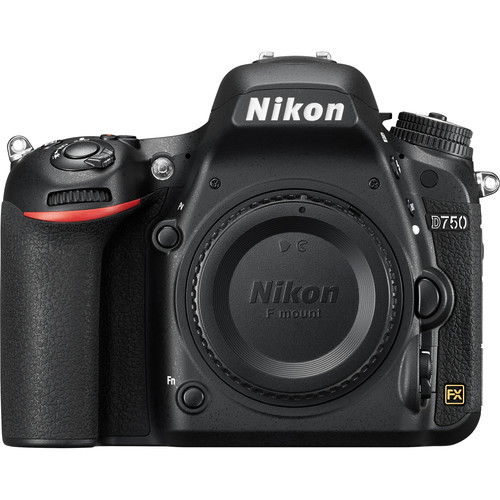 "I have always been curious about upgrading and shooting with a full frame camera. Many reviews I have read speak of the excellent performance the D750 delivers. For my macro shooting I like the tilt-able screen which will help me visualize and take photos in harder to reach places. The clean image quality, low light AF and high ISO capabilities also have my attention and would help me chronicle my family's life in all kinds of situations."
– Laurens Kaldeway. He'll be spending quality time with his family during the holidays.
Nikon D4s camera body with a AF-S NIKKOR 600mm f/4G ED VR lens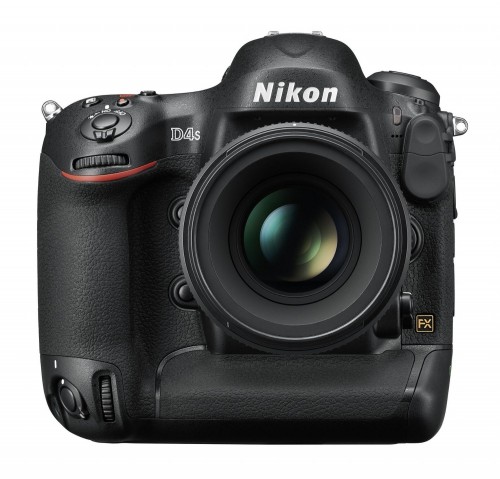 "I'm very happy with the gear that I currently haul around and use, but both the speed of the Nikon D4s and the added focal length of the Nikkor 600mm would round out my kit very nicely. I might add that having an assistant to carry the extra gear for me would be a nice gift too. Perhaps for 2015!"
– David C. Schultz, who will be with his family in Michigan. On Christmas, he will be in Grand Tetons National Park, taking pictures.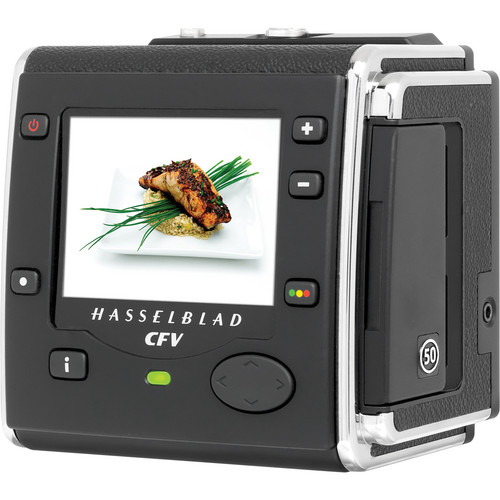 "Hasselblad CFV-50 digital back to 50MP which extends the classic series V. With a Zeiss 80mm f / 2. I never do studio photography, and I know that this camera is intended for it, but I would love to offer my clients a new product. I would only take highly selected pictures with this camera, and make portraits for my personal collection."
– Manuel Orero. For the holidays, if he is not working, he is going to Paris for a few days.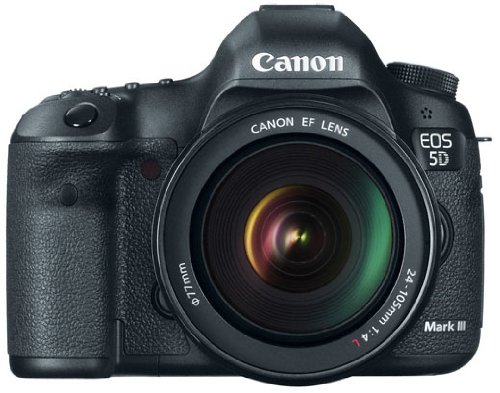 "I'd really like to own Canon EOS 5D Mark III, with is 22.3 Megapixel, wide range ISO setting 100-25600, New 61-Point High Density Reticular AF including up to 41 cross-type AF points, I can seriously take greater night photos! The high level of pixel along with the 61 Points, I can focus to the simplest detail with the lowest lights around me."
– Edo Zollo. This Christmas, he will be with his family, with a lot of food, board games, and Prosecco.
Pentax 645Z medium format camera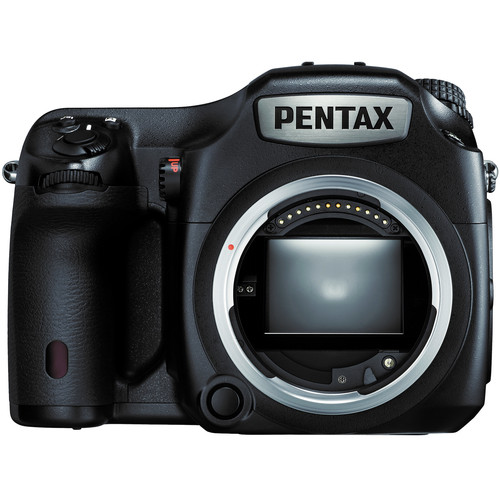 "Having some experience with the previous 645D model, this newer camera from Pentax has the resolution and features that would work well with my style of work. When I print, I like to print big and the sensor in this camera would maintain the details and tonal gradations in larger prints. The lenses from Pentax are also more competitively priced than lenses from the other medium format systems making it easy to have a complete 2 or 3 lens kit which would cover all my work. A camera like this also wouldn't be upgraded as often as a common dslr, buy it once and you're set for quite a few years! Hey Pentax… are you listening?"
– Bill Gekas. He'll be in an isolated Australian beach with his wife and daughter, swimming, fishing, and taking photos for his portfolio over the holidays.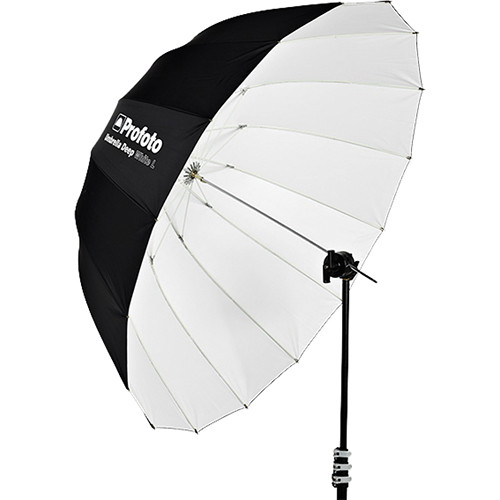 "Profoto's deep umbrella is sturdy and easy to use and produces results similar to the Photek Softlighter when paired with a diffuser but a bit punchier thanks to the depth. The medium size still fits into a studio bag so I am able to air travel with it. The umbrella design allows you to use this with any kind of light. It is large enough for family portraits but if you do a lot of group work you might want to spring for the next size up."
– Alexandria Huff, who will be spending the holiday, exploring how to do tintype photography, cleaning her studio, and closing up all of her financial books for the year.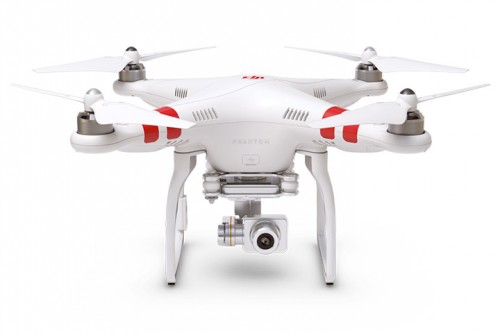 "Using a drone has opened up so many new paths with my photography. Currently, I'm working on a photography tutorial video series with the team from Fstoppers and we decided to rent a drone during production in Iceland and Italy. We are all blown away with the results. We ever cut together this small promo video to showcase some of the footage we were able to capture in Iceland."
– Elia Locardi, who is spending the holidays with his family in Florida.
"With more and more companies building drones, I've found this one to be a great version to start with. There are many out there, but this one has a really good quality camera built in, and it connects to an iPhone or Android. One awesome feature is it connects itself to a GPS system, so when I get over-excited and fly too far out of range, it will automatically return to me! So I want to get on the bandwagon and try out aerial photography. If I like it, then next Christmas I want one that will carry my DSLR!"
– Michael Leggero, who is heading to Hawaii to get some amazing landscape images during the holidays.
Lee Filter's 100mm filter system and the Big Stopper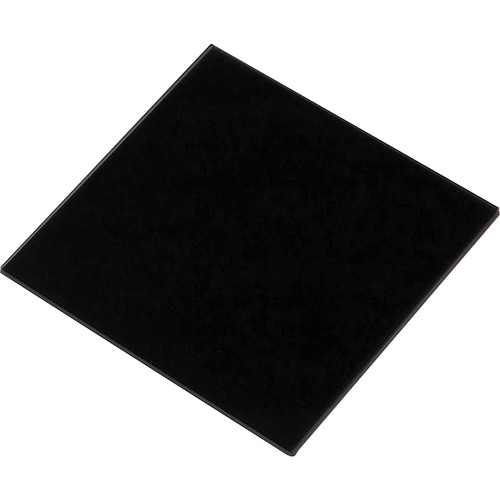 "I think the Big Stopper filter would take my seascape and other landscape photography to the next level allowing me to shoot in a wider range of lighting situations and get that dreamy, surreal quality that a 10 stop long exposure during the day brings. I think it adds a whole new realm of creativity that I'm excited to explore."
– Lisa Bettany, who will be going on snowy mountain photo treks around Whistler, BC and spending time with loved ones over copious amounts of chocolates.
"I would be happy with a set of ND filters. Specially for on my holiday trips when shooting backgrounds."
– Adrian Sommeling, who will be spending Christmas at his brother's house in Germany, and working on photo projects.
"I would gladly welcome a set of good quality gradual ND and ND grey filters. I have an idea for a series of cityscapes taken at long exposure time. So far I've only had a little bit of experience with this kind of photography, and I'm curious to try it, finally equipped with the proper tools. I hope Santa is reading this!"
– Magdalena Ginalska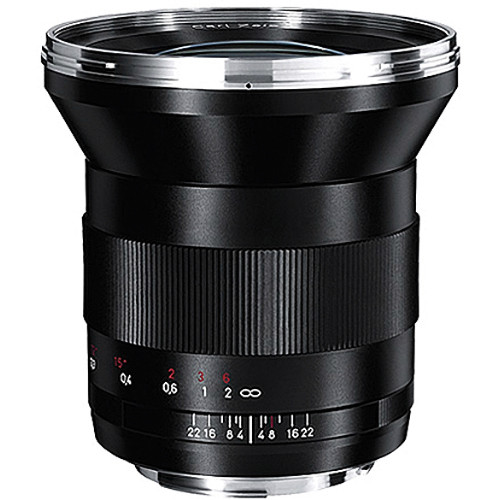 "As with most Zeiss lenses, the image quality is spectacular and extremely sharp. But after using this lens a few times as a rental, it has become my favorite choice for low light/night photography. It's wide, it's fast, and the hard stop at infinity is extremely convenient for focusing in the dark."
– Brandon Goforth. During the holidays, he is spending most of his time off, catching up on images that still need to be processed.
Lastolite Large Ezybox II Switch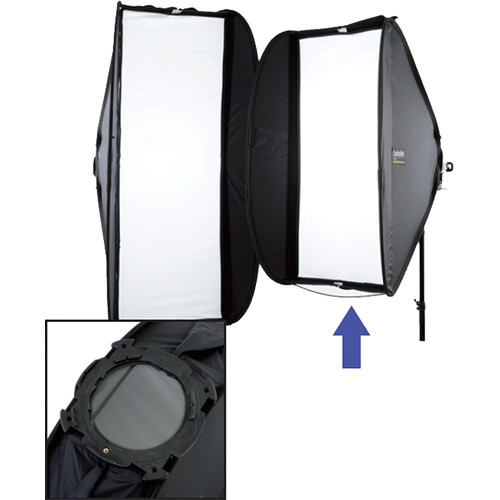 "During this winter season, when my day job eats up every ounce of daylight, adding to my home lighting studio with this large and convertible softbox could expand my shooting capabilities. It'll work with my existing Nikon SB flash units, and features optional grids for additional control over where the light falls on my subjects."
– Ryan Pendleton, who will be starting a local photo project with his son, so they can spend time together.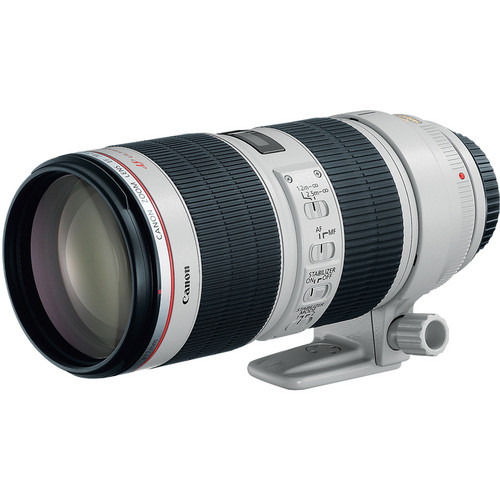 "Number 1 wish is a Canon 70-200mm F2.8 lens. Every week, I see lots of great pictures of 500px, and most of them are taken with this lens. The lens' fine bokeh will be used for portrait photography. It should certainly be appealing to those who like shooting macro."
– Leif Londal , who will be spending Christmas with his family, Play board games, going for walks, and eating.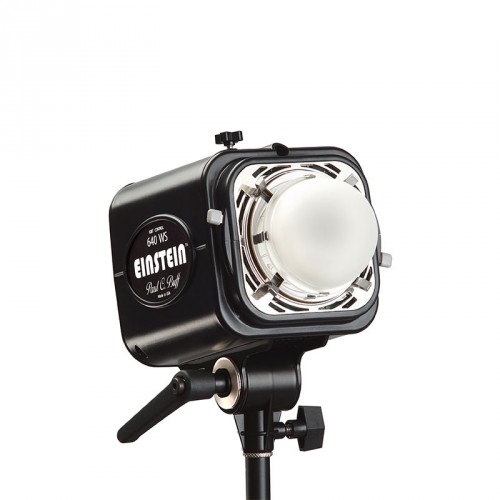 "One of my biggest strengths in photography is being able to shoot with natural light. But it's very hard sometimes in the winter season here in Minnesota! I've been saving up to get a flash unit and I was thinking of getting the Einstein Flash Unit. I've been wanting to learn studio lighting for awhile now and I think this would be a really good start! I can finally get myself out of my comfort zone and learn something new and explore new kind of light."
– Pauly Pholwises . This Christmas, he will be with family and friends, and may work on a photo shoot.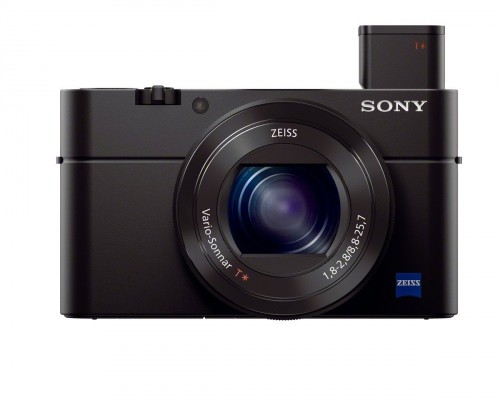 "As a photographer who travels constantly, nothing wears me down more than having to carry twice my weight in camera equipment. This results in a lot of missed shots while traveling as having a DSLR with lenses spread over 3 pieces of luggage means it is usually too much of a hassle to carry around. The RX-100 III looks like a vicious little camera in terms of both photography and video. it would be great for my work, since I could also use it with the Ikelite RX-100 III housing on those occasions where something smaller would be ideal. This would result in a much larger volume of images per trip when traveling which is a huge plus!"
– Jacques de Vos, who will be in Thailand, instructing freediver candidates and will be photographing the island and Bangkok during the holidays.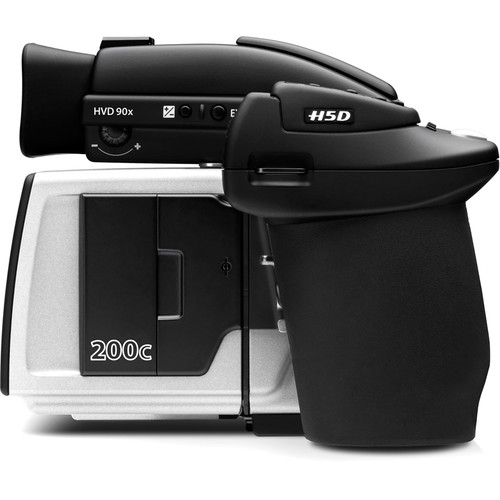 "I think going to a medium format camera would drastically improve my image quality because of the amount of cropping I do!"
– Jake Olson, who is spending the holidays with his family, doing book signings for his new book Reframed: The Jake Olson Story, and preparing for his first live workshop in London.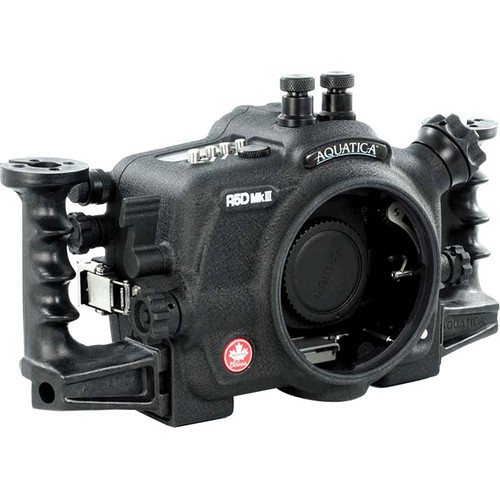 "I have experimented enough with underwater landscape photography now to know it's a genre I am highly excited in pursuing further, and in order to do that I feel an upgrade to the Aquatica A5D would be most beneficial. I have done my research, and have asked people in the know, and all roads appear to lead to the A5D. The main reasons that particular housing appeals to me are the ease of access of camera controls; easy, unimpeded use of the viewfinder; and overall construction quality and reliability. This is one rare situation where I feel the gear I am using is a limiting factor to my progress, and I can see a housing such as the A5D allowing me to take my underwater work to the next level."
– Paul Zizka, who is going to enjoy the holidays with quality time with his family in Canada and recharge for 2015.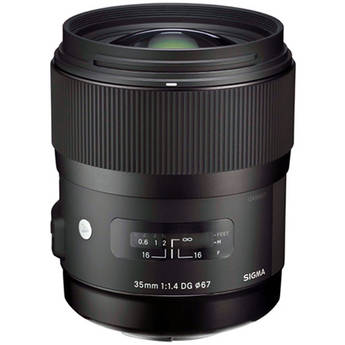 "There is a buzz about this lens and I like what I've seen it produce, also it is a focal length I am currently not shooting at so it will be a nice addition and add some variety to my work. I've always loved a good close up portrait shot and this lens should provide some great results."
– Suzy Mead. She will spend the holidays going on photo shoots with her father, who is also photographer, and doing an Eggs Benedict brunch on Christmas day.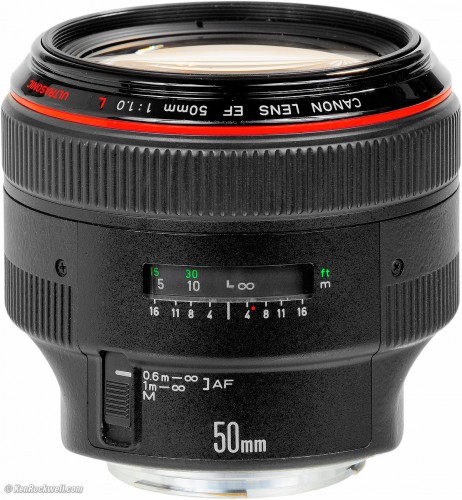 "I have all of my main portrait lenses already, but something like this would be fun; something unique to play with when I want a totally different look. It's a lens that not every other Canon shooter has. I'd love to use this lens to experiment with some new, artistic ideas. Adding a bit of variety to your portfolio is never a bad thing and I really think I'd have a lot of fun with this lens!"
– Lisa Holloway, who will be with her husband and 10 kids for Christmas break at their home in Arizona.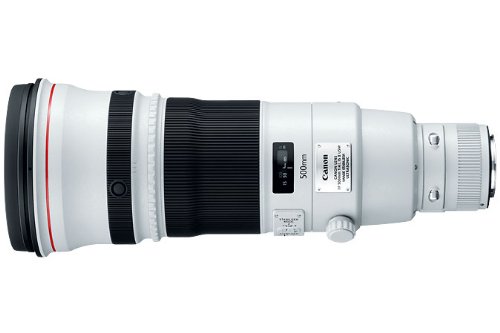 "As a wildlife photographer, you always need extra reach as most wild animals are very skittish. With a 500mm, I can get nearer to the action without getting nearer to the animal/bird and scarring them off, I quite often borrow a friend's 500mm, but this becomes a problem when we are both out shooting at the same time. All I have to do now is persuade my wife that I need one."
– Mark Bridger, who is spending Christmas with his family and relatives at home.
AF Fisheye-Nikkor 16mm f/2.8D lens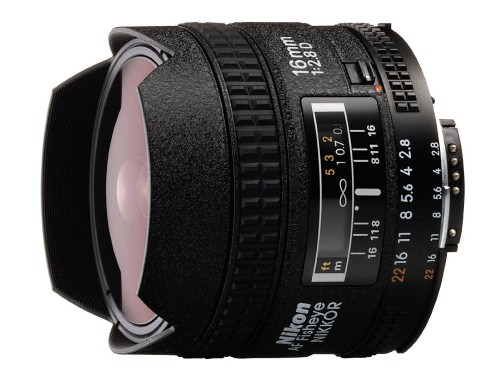 "This lens can give my photos another perspective, something totally different from my current style. I think that cat's expressions can have more intensive look through this lens. Due to the distorted spatial relations I am expecting to create some unusual compositions that are quite different from conventional lenses. Yes, when using fisheye lens, a photographer need to be more careful when planning and shooting photos and since I never use this kind of lens, it would be very challenging for me to see what this lens can do."
– Zoran Milutinovic. He will spend the holidays at family reunion, and also be putting together a family album.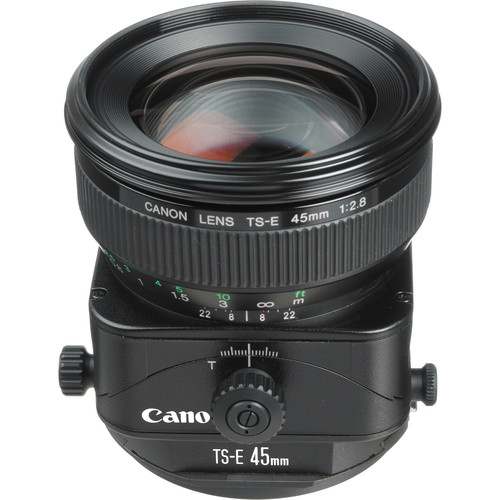 "I shoot architecture and cityscapes so tilt-shift lenses are an absolute must. I already own the Canon's brilliant TS-E 17 and 24mm lenses. They are incredibly versatile, sharp lenses. They allow me to control perspective, and think creatively when I shoot. I definitely use them more than any other glass in my camera bag. TS-E 45mm would be just what I need to cover the "normal" focal length."
– Beno Saradzic, who will be in Dubai with his family for Christmas, then traveling to Europe with friends.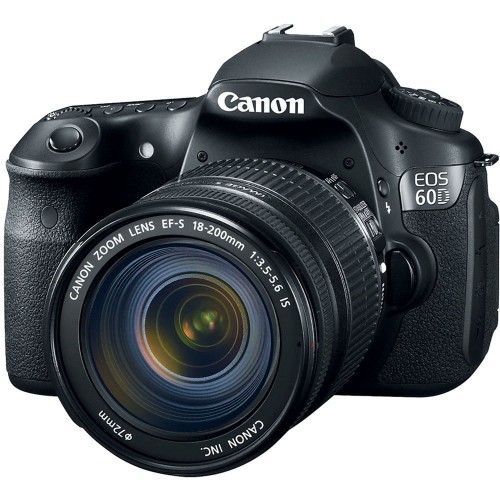 "The reason I love the 6D is because of it's low light capabilities and image quality. The ISO blows my current camera (Canon EOS 60D) out of the water, so it would be nice to push the limits of my night time photography. Even at higher ISO's the 6D seems to produce much less noise than my 60D. I can't think of a reason to avoid better image quality, so that's another win for the 6D. I'm mainly a landscape photographer, so I prefer wide angle lenses, and switching to full frame would eliminate the 1.6x crop factor I have with the 60D."
– Matt Molloy, who will be spending the holidays, processing and uploading all the photos he shot during late summer and fall, and shooting timelapses of snowy landscapes.
Really Right Stuff series 3 carbon fiber tripod with ballhead and L-plate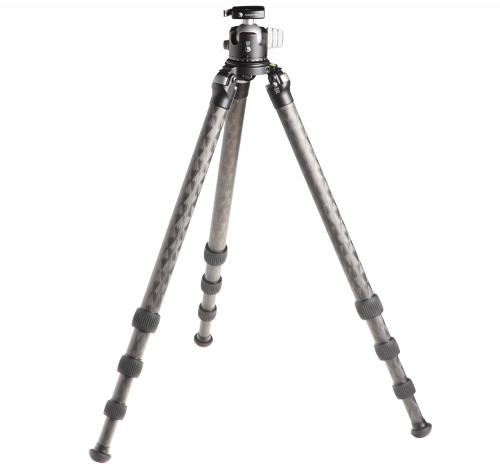 "I really need this product because it's high quality, durability, speed/ease of use, and it's light weight carbon fiber make is necessary for my type of photography. I spend a lot of time hiking up the mountains here in Norway so weight is important and also high durability, as my tripods take a beating from the elements and rugged paths. The stability of these tripods and ease of use will give me the reliability in getting the right shot and the right time, no matter the conditions."
– Sean Ensch. During the holidays, he is going to be in Norway, Åndalsnes, with all its epic mountains and valleys.
"Switching from landscape to portrait orientation, especially when time is limited, can be slightly frustrating with a standard plate. You can lose your composition easily, you're often restricted in movement, and, depending on the weight of your equipment, you may find that your camera has began to loosen from the plate. The BD800-L: L-Plate for D800, from the Really Right Stuff would not only give me more stability, and security, in either landscape or portrait orientation, it would also allow me to switch between orientations much quicker and with greater ease so I would have more time to capture that fading light."
– Jimmy Mcintyre, who will be spending the holidays in South Korea with his family and then traveling to Boracay, Philippines for the New Year.
Camtraptions PIR Motion Sensor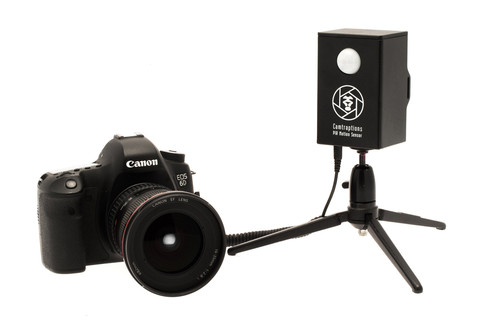 "The Camtraptions PIR Motion Sensor lets you convert your DSLR camera into a high-quality camera trap. Camera traps are the best way to photograph shy and nocturnal wildlife. The motion sensor is easy to use, quick to set up, reliable, rugged and weatherproof. The device is very compact so I carry it with me whenever I travel. I can then set up my camera trap in the evenings and leave it out overnight to capture images of nocturnal creatures."
– Will Burrard-Lucas, who will be spending the holidays with family in the Italian Alps.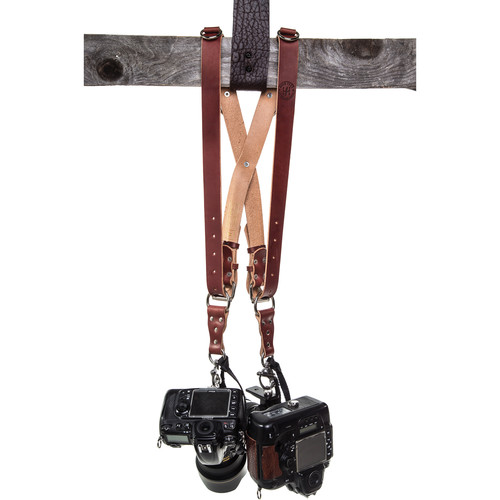 "It's a luxury leather multi-camera strap—very sexy and useful! One of my friends lent me his MM for several events, and it's very a great strap. If you use two cameras, the weight of both are well-balanced, so your back won't get hurt."
– Thierry Nguyen, who will be celebrating holidays with family, and preparing for a new photo series.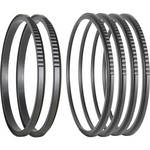 "I guess everybody who uses filters for their photography on a regular basis knows the frustration of changing them (screwing filters on and off), especially if you have to be quick e.g. because of fading light etc. or when using different lenses. There is a cool adapter solution from Xume, which allows you to change filters by just placing them on your lens using magnetic adhesion. Easily and quickly changing filters will allow me to be more flexible in my photography. Therefor for this Christmas I would like to equip all my lenses with these adapters."
– Alexander Riek, who will be spending the holidays with family, but will also be taking winter pictures.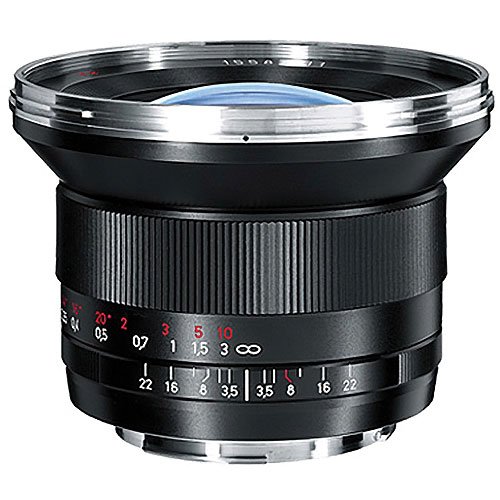 "If we speak about optical quality, Zeiss has no equals. As a seascape photographer, I need to widen my horizons, and I believe that an 18-mm prime lens can really expand the range of creative possibilities when composing my shots. The metal mount gives you a unique old-fashioned feeling. The anti-reflective coating, together with extremely low-image distortion, makes the Zeiss Distagon T* 3,5/18 the perfect ally on field, making no compromises on the final image quality, even under difficult light conditions."
– Francesco Gola, who is going the spend the holidays with family and friends in his hometown, and would like to have lots of snowball fights.
Canon EF 200-400mm f/4L IS USM, Canon TS-E 17mm f/4L Tilt-Shift, Canon EF 14mm f/2.8L II USM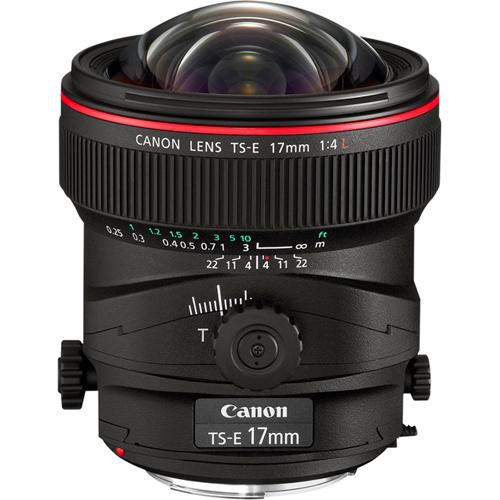 "With Canon 200-400mm, I could shoot more closeup views. With the tilt-shift, it would be very useful for shooting interiors and exteriors for my own professional work. The hard 14mm lens would be good for panoramas."
– Evgeni Dinev. He will be celebrating the holidays with family and friends in a small mountain village.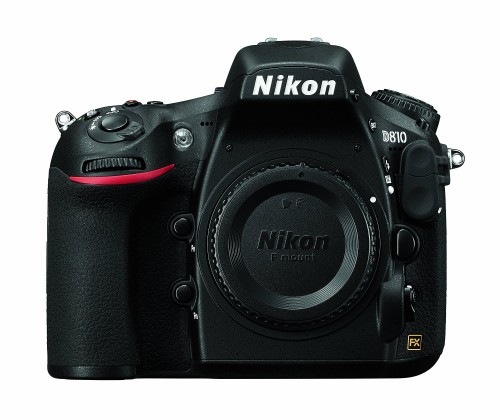 "This is the latest 36 Mpix camera from Nikon, which has lots of improvements compared to the D800, in terms of sharpness, ISO performance, bracketing. I mostly do landscape photography, and sell large prints, so having a lot of megapixels with extreme sharpness is absolutely a must."
– Daniel Cheong, who is spending the holidays in Dubai where he lives, and shooting the New Year's Eve fireworks from the tallest building in the world, Burj Khalifa."
That's it—you've reached the end of this epic roundup! It's truly the most wonderful time of the year, isn't it? Happy gift shopping! Now it's your turn: What's on your holiday wish list? Leave a comment below with your must-have camera equipment or photo gear!