Arman Ayva is an amateur photographer who is driven by a desire to capture the moment. As he explains in his bio, "the sensation that the moment is gone and will never repeat, but you can still go back in time looking at your pics and live it again, is incredible."
To see more from Arman, give his 500px account a follow or visit his blog. This post originally appeared on Arman's blog, and is being republished here with express permission.
---
Have you ever tried mobile photography? It is so cool. It has so many advantages over any fancy camera you may have. I am going to list a few of them, but there are definitely many more.
Mobile photography is a cool teacher
Mobile photography is one of the best teachers that any photographer can have. Why? Because you have camera with you all the time! And its limited ability opens your eyes and forces you to find better frames and compositions than you would've done with a big camera.
Mobile photography is flexible
It would've been much more challenging to do this kind of low perspective shot with your big DSLR camera, unless you lay down in the mud.
Mobile photography is cool for hidden shots
If you want to do street photography but you are too shy to ask people's permission, mobile photography is your friend. Works great in the subway 🙂
Mobile photography great for close-ups
Mobile photography works great for close-up shots, all you need is a good light.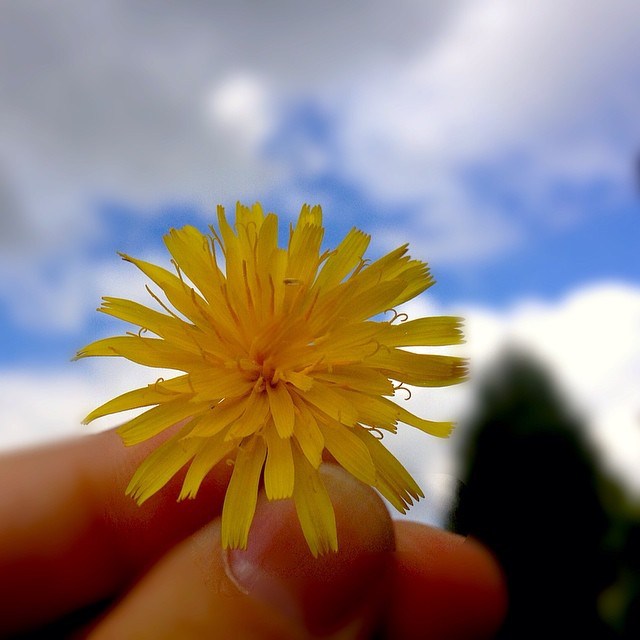 As I said earlier, mobile photography definitely has more advantages than those I listed, but the one I like most is that it's a great teacher.
I am sure of this: if you want to learn to be better photographer, trying to minimize the power of the gear you use is a great technique—cool camera, Photoshop, artificial lights, and so on. At least do it from time to time. Being limited will help you to open your eyes and mind, will force your imagination work, will help you to see more.
Do mobile photography. Have fun.