The goal of a 500px Guest Editor has always been to highlight active members of our community while selecting individuals who are not only amazing photographers in their own right, but have experience in curating unique, quality content. With that in mind, we are excited to introduce our two new Guest Editors for the month of June, who will be curating the images in our prestigious Editors' Choice page! Scroll down to read more about these unique individuals and visit their amazing work online.
---
JOEL BEAR, PHOTOGRAPHER AND DESIGNER, LOS ANGELES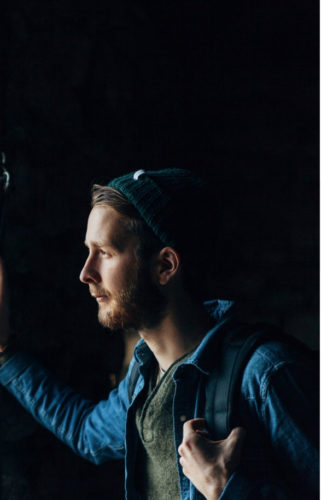 Joel Bear's
youth was heavily influenced by his mother, who had an amazing career as a designer and a strong presence in the advertising industry. With this inspiration as his foundation, Joel discovered the art of photography at the age of 14. Over the next few years Joel started his own production company and photography business. He met his wife Maggie in college and the two began working together to develop the brand that is now known as "Joel Bear." With a passion for storytelling and design, this dynamic duo have worked with clients like Google, American Express, and Fjallraven. This work has led to the development of
JoelMaggie.us
, an online visual gallery space that is at the forefront of visual innovation.
Joel's portfolio clearly demonstrates the strong impact of design on the overall composition and aesthetics of his work. In his lifestyle shoot for American Express, the unusual cropping and unique focal point create an interesting juxtaposition between the model and the landscape. The model's strategically selected attire coordinates with the environment through the aligned color palette of rich browns and deep blacks, creating a stunning visual experience for the viewer.
A similar design aesthetic is demonstrated in Joel's 2016 photo shoot for Published Brand. Here, the model's tan pants integrate well with the sandy landscape, while his white shirt plays off the cumulus clouds floating in the sky to the left. By orienting this photograph vertically, Joel has created the impression of climbing, pulling the viewer into the composition while creating a beautiful ripple of landscape to the left, attracting the artist and designer alike.
Joel finds inspiration in an ever-changing community of artists, photographers and designers whose incredible skills challenge him to drive his work to the next level. The influence of Christopher Hainey and Dirk Dallas, who both practice a strong sense of composition and use of color space, are evident in Joel's work for Lookbook's Winter Session. The juxtaposition of the chair with the model's orange sunglasses and red hair is evidence that Joel is not only continuously innovating his own craft, but finding inspiration from other artists of extremely high caliber.
Always looking ahead, Joel and Maggie are currently working hard to bring "Joel Bear" to the forefront of the art and design community. Over the next year they will continue to evolve JoelMaggie.us into a juggernaut of visual innovation. They also plan to launch an audio/visual magazine this summer titled Unneutral. In addition, the duo will continue to create conceptual imagery of their own around people and places of inspiration.
Feel free to engage with Joel Bear and his work on the following social media sites:
500px: https://500px.com/joelbear
Personal website: http://www.joelbear.com/
Instagram: https://instagram.com/joelbear/
---
FRANZ WEBER, PHOTOGRAPHER/ARTIST, PHILIPPINES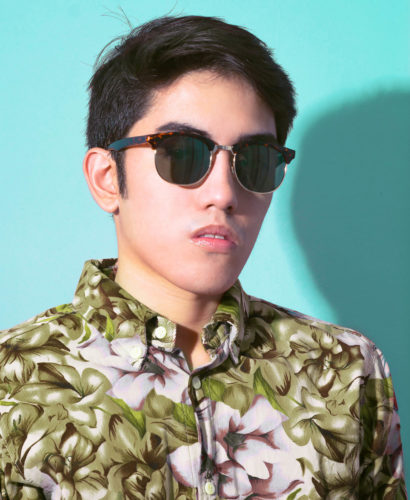 Franz Weber, a shy youth, discovered photography during his freshman year of high school. It was at this time that Franz realized how, through the art of photography, he could intimately communicate with others in a way that not only surpassed his shyness, but was more personal than that of everyday verbal interaction. In the beginning, Franz was the only model available for his work. He would often grab a tripod and take self-portraits as a way to hone his craft. Since then, Franz has begun to take his work more seriously. He has been assisting on photoshoots for magazines while working on custom shoots for companies like Penshoppe and Sunnies Studios.
Franz's work captures the bright, strong colors commonly found in contemporary advertising and design. Sharp verticals and lines divide his colorful still life compositions into pieces and chunks. In Tea Time, Franz juxtaposes the creamy tan color of the cookie and coffee with the white of the ceramic dishes, while allowing the yellow and white cross-sections to dramatically divide the frame.
In work like Sunnies & Sweets, Franz uses the white block in similar fashion, but utilizes shadows and reflections to bring an inner light to the final photo. The sunglasses seem to spring to life thanks to the soft light reflected on these lenses.
Franz finds his drive and inspiration in the world of contemporary photography. Miss Aniela, for example, incorporates the same use of color and pattern in her Machina Silks series. Her utilization of the human figure holds Franz's interest as he considers incorporating more humanity in his work by using friends and models in future photo shoots. Lara Jade utilizes the same soft palette found in Franz's still life photos (especially in regards to pastel pink and blue), but brings this color scheme into the heart of fashion photography. Both of these artists demonstrate the range of inspiration that is available to an artist like Franz.
Franz is continuing his work as a brand photographer while honing his technical and aesthetic skills. Always future-thinking, Franz's long-term goal is to work in-depth with international brands while increasing the use of models in his work. Regardless of which direction Franz may take, we have no doubt that his unique perception and style will continue to attract a worldwide audience.
Feel free to engage with Franz Weber and his work on the following social media sites!
500px: https://500px.com/franzweber1
Website: http://www.frnzwbr.com/
Instagram: https://instagram.com/fwbr_/