If you're a landscape photography lover, Max Rive is a name you should be intimately familiar with by now. The mountain exploring photographer captures breathtaking peaks, valleys, and rivers, against which you often find a solitary, tiny human figure — usually Max himself.
This signature combination of tiny person and massive landscape makes for more than a photo — Max creates an experience. The little man in the frame could be anyone, and wanderlust sufferers immediately transport themselves into the picture.
Fortunately for us, Max isn't keeping his techniques a mystery any longer. In the guest post below, he tells us about his journey into photography, and shares a few tips on how to successfully capture this style of landscape photography. Enjoy!
---
I have always wanted to make a profession out of one of my hobbies since I was young. As many will agree, this ambition is often difficult to realize, and will often be faded away by your nine-to-five job or your studies.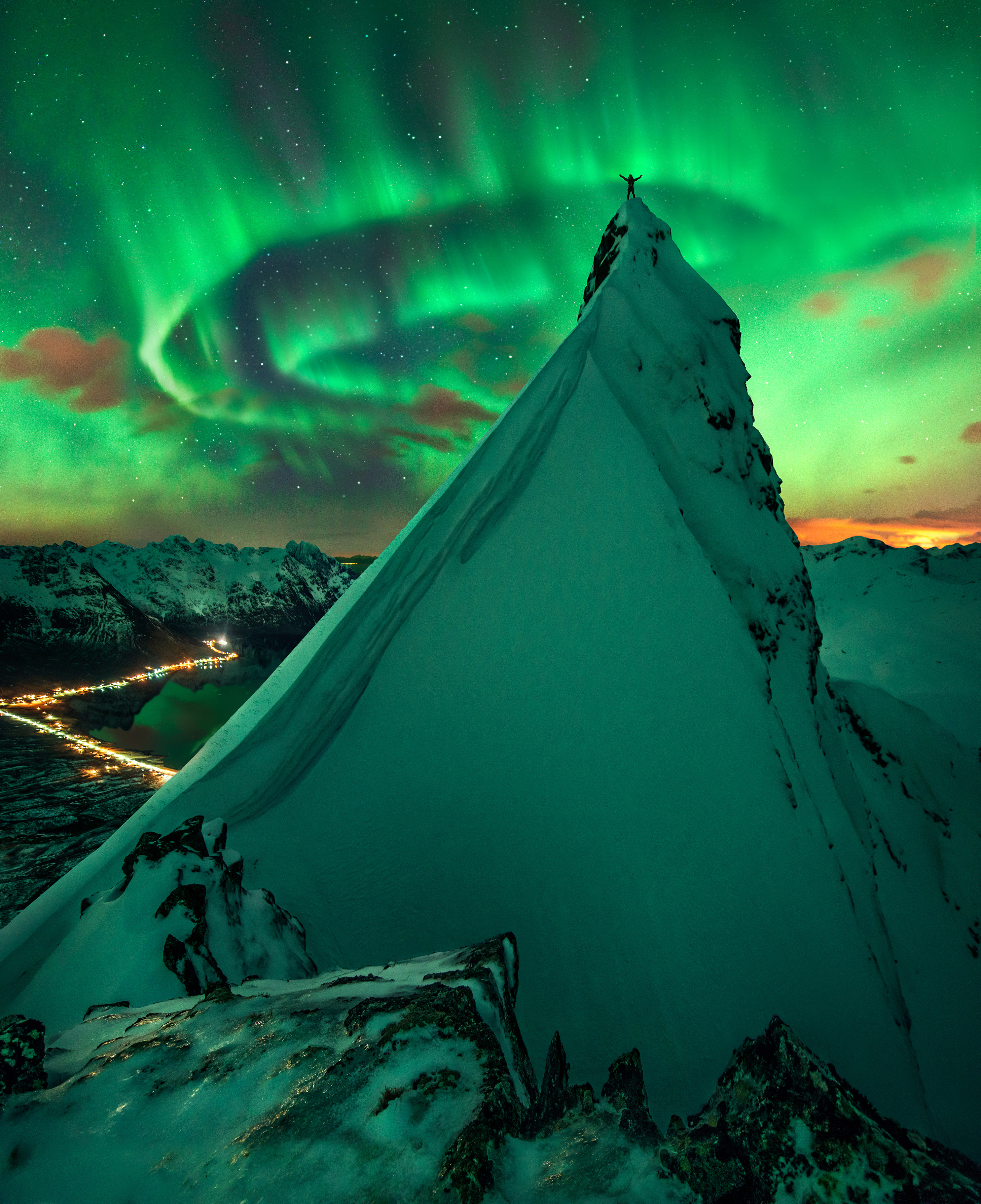 Introduction
I have been fascinated with mountains since I was young. It's difficult for me to describe how I felt when my parents took me and my brother to the Swiss Alps for the very first time. I had a constant feeling of excitement and wonder that only left me when we drove home again.
We hiked a lot during those holidays, and I was the one who made the hiking routes… I was 6 years old at that time. I strongly believe a passion can be innate, and it seems I had that with the mountains and the adventures they offer.


Mercantour 2011, Canon Powershot S95
I live in the Netherlands, a country that is more than half below sea-level. Although there are some small hills in my country (which some people like to call the "Dutch Mountains") I could only visit the real mountains during the holidays with my parents.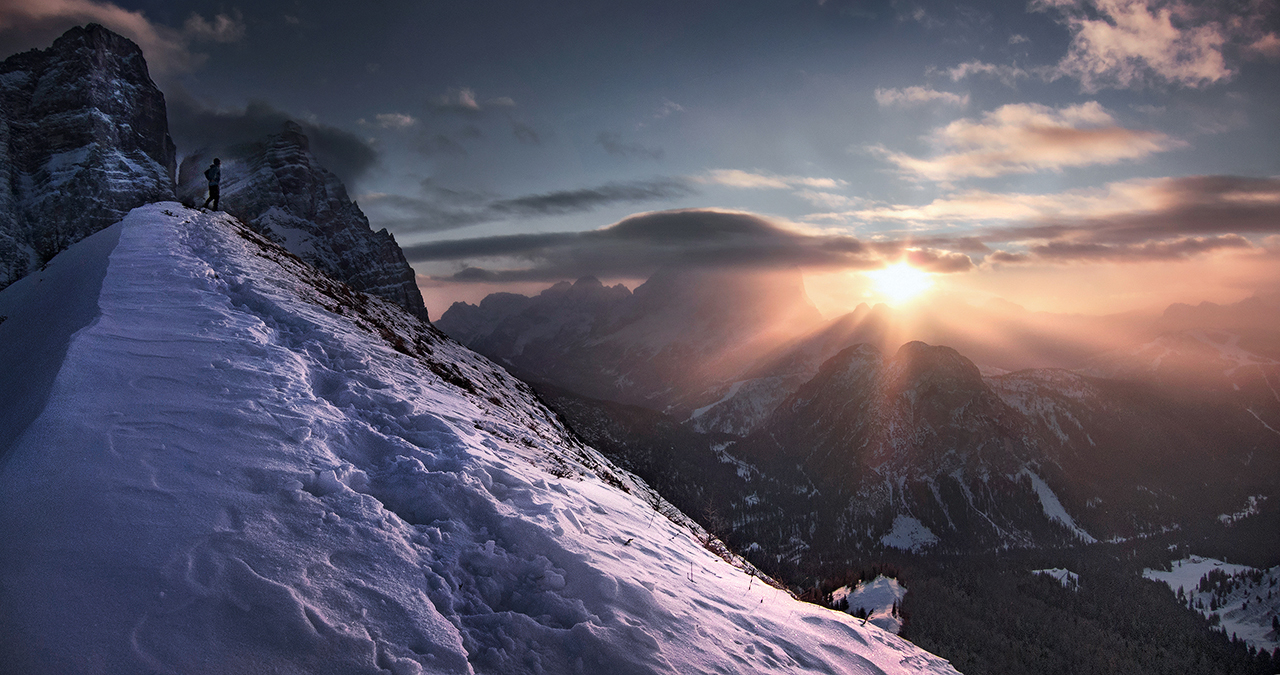 Dolomites 2012, Canon Powershot s95
When I became older, my interests moved away from the mountains. Apart from the common hobbies you have as a teenager, I also became very passionate about various sports like karting and motorsport. While my friends were often satisfied when they reached a certain level, I never reached that point of satisfaction. I always had the ambition to keep on learning and improve myself.
This was the opposite with the things I didn't like very much. I changed my study a few times, searching for an interest that wasn't there.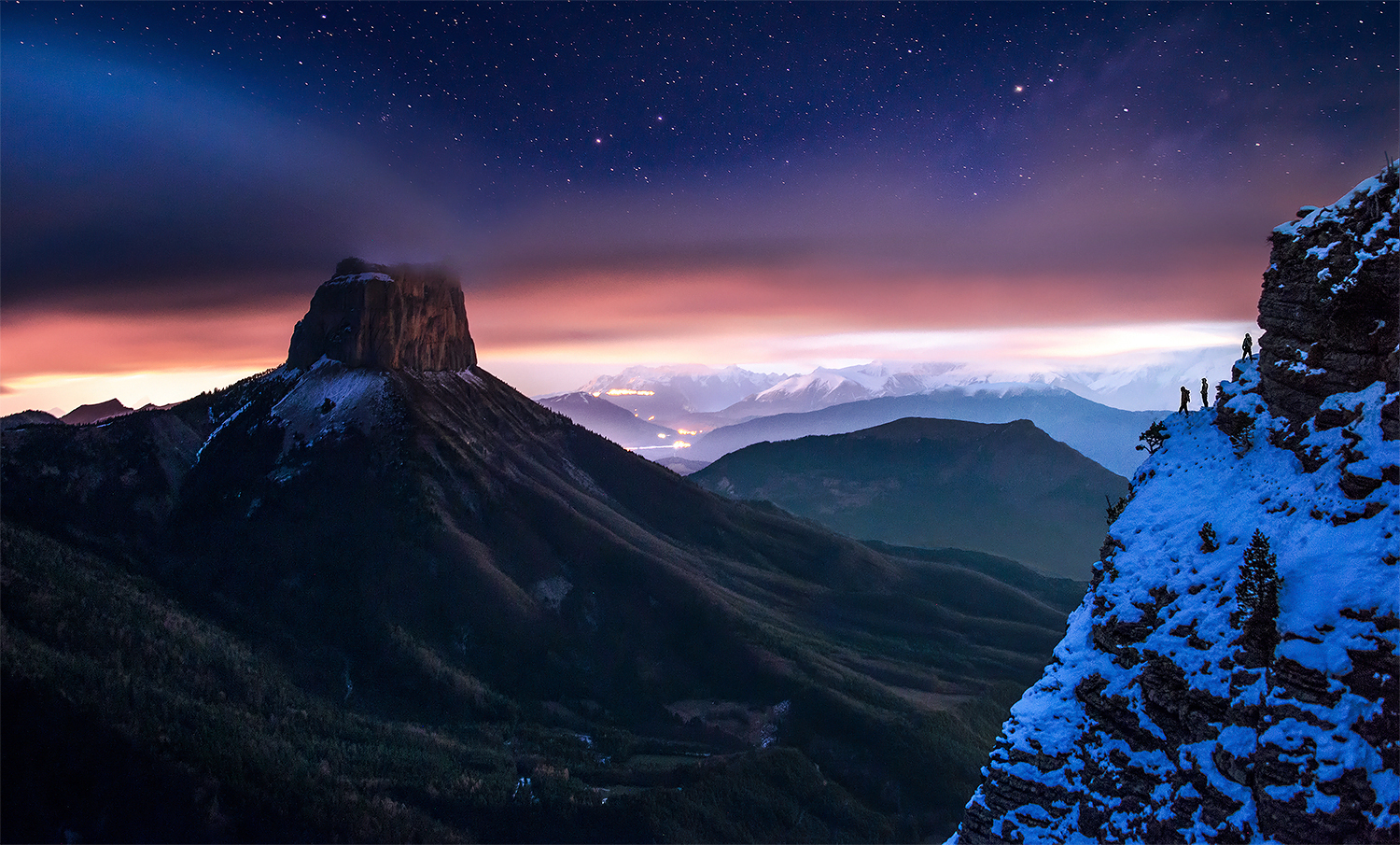 Vercors 2014, Nikon D800e
A Rough Return to the Mountains
In 2008, two friends came up with the idea to do a hike in the Swiss Alps. We didn't have any good gear with us, but managed to collect some low budget tents, heavy synthetic sleeping bags. and poorly fitting back packs. We couldn't find any air mattresses, but didn't bother much about it.
It had to be a challenge, so I made a route with an average distance of 30km a day — you see where this is going.
At the end of the first day we had gotten lost 3 times in the forest below the actual hike, had eaten almost half of our supplies, and had only covered 7 km up the first mountain. Despite the small distance on the first day, I already felt totally broken.
To make matters worse, the following night, a large group of females paid us a visit. They were hairy, noisy and very clumsy at avoiding the tent guylines. Oh, I should probably mention: they were big Swiss cows with even bigger bells around their neck.
The next 2 days were really heavy, and after I woke up on the third morning I could barely move — my muscles were just too stiff. We decided to rest for a day and overnight in a mountain hut.
That night I slept wrong, and one of my neck muscles turned numb. As a result I couldn't move my head anymore. I don't panic easily, but for me that was the most freighting and claustrophobic experience I ever had.
Stupid though it might sound now, there was a moment I thought I had broken my neck. The ambulance came, and in the hospital I was both relieved and ashamed when they told me it was only a stiffened muscle.
And yet, despite the problems we experienced during this trip, it was also a rediscovery of what I loved so much in my youth…
Bringing Back More than Memories
No matter how strongly I got attracted by the mountains and their adventures in the years that followed, it was only an experience. This changed when I started taking photos, which gave me a way to bring something other than memories back with me.
Collecting all those moments and scenes with my camera was incredibly addictive. Photography gave me a great amount of satisfaction after each trip, and the desire to go back to the mountains became even stronger.
My photography motto was simple: only do the same things better, and always try to do something new. With this motto and a simple compact as my first camera, I very gradually learned the important aspects of photography.
At the same time, the thought of becoming a professional landscape photographer entered my mind. I didn't think about it because I thought I was any good, or it would make me rich…
I was thinking about it because I could see myself doing it for the rest of my life with an everlasting passion and ambition, something that was clearly lacking with my studies.
Although this thought sounds very inspiring and ambitious, I was also realistic enough to conclude that I still had to improve a lot before even consider doing this professionally. I visited various locations during some of my holidays, and I managed to gradually improve myself with each trip.
In the spring of 2013 I bought my first DSLR (a D800e) and planned a trip to Iceland. To me, it felt a bit like a test to see if I could still make the necessary step upwards.
The first area I wanted to explore is situated around the mountain ridge Thorsmork, in the South of Iceland.
This area is accessible by a good and easy hiking trail from the south. After some rainy days, good weather arrived and I began my solo-hike towards this unique area. From there, I would continue towards Landmannalaugar, an area close to a volcano with some unique geological elements where I would meet up with some friends.
After the trail had reached the highest part between two glaciers, I caught my first glimpse of Thorsmork. I dropped my heavy backpack so I could explore some more difficult to reach areas in hopes of finding something interesting.
A small stream coming from one of the glaciers grabbed my attention because it was leading the eye towards the position where the sun would set. From there, I searched for an interesting foreground, which I found in a pyramid-shaped mountain.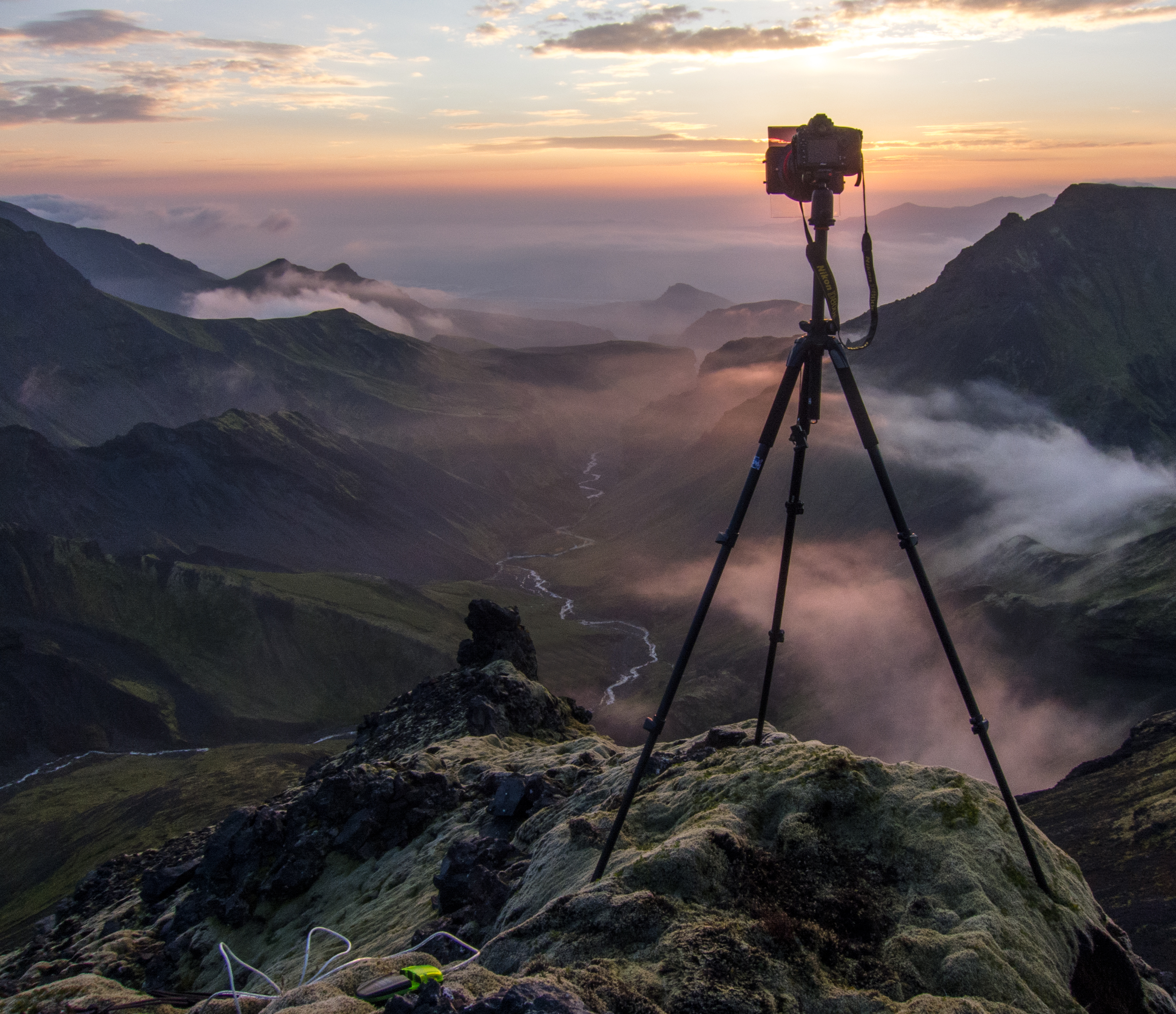 Thorsmork, Day 1
I decided to go for a self-portrait to balance the composition with the sun and to add some sense of scale. I was lucky with the weather when some clouds appeared from the valley and made the scene look even more spectacular.

Thorsmork, Day 1
Although it was already 11 o'clock when the sun set, I didn't feet like it was time for a rest. The night would remain bright, the sun would be back again in less than 5 hours, and I saw a lot of potential around me.
I felt attracted by the mountain you can see on the right side in my Thorsmork photo. I guessed I would have a good view on the delta and the landscape below. After I reached the top of the mountain I made some test shots before I decided to move on.
One of those test shots (during twilight) was a 2 shot pano with another self-portrait. It was difficult to judge how those 2 photos would look as one panorama, so there was some hesitation if I should wait for the sunrise or continue to find something better. When the sun came up it felt like I made the right decision.


Thorsmork, Day 2
This is one example of why I like this style of photography so much. The unknown, the adventure and the feeling of freedom and escapism seems an ideal combination with photography for me.
The photos I took on that day helped me to believe I could do this professionally one day — it still was a scary thought though. Especially when the people around you consider it as something that should only be done as a hobby.
My father's reaction said it all when I told him my real ambitions were not with law, economics, businesses, titles or making money, but with taking photos from a mountain.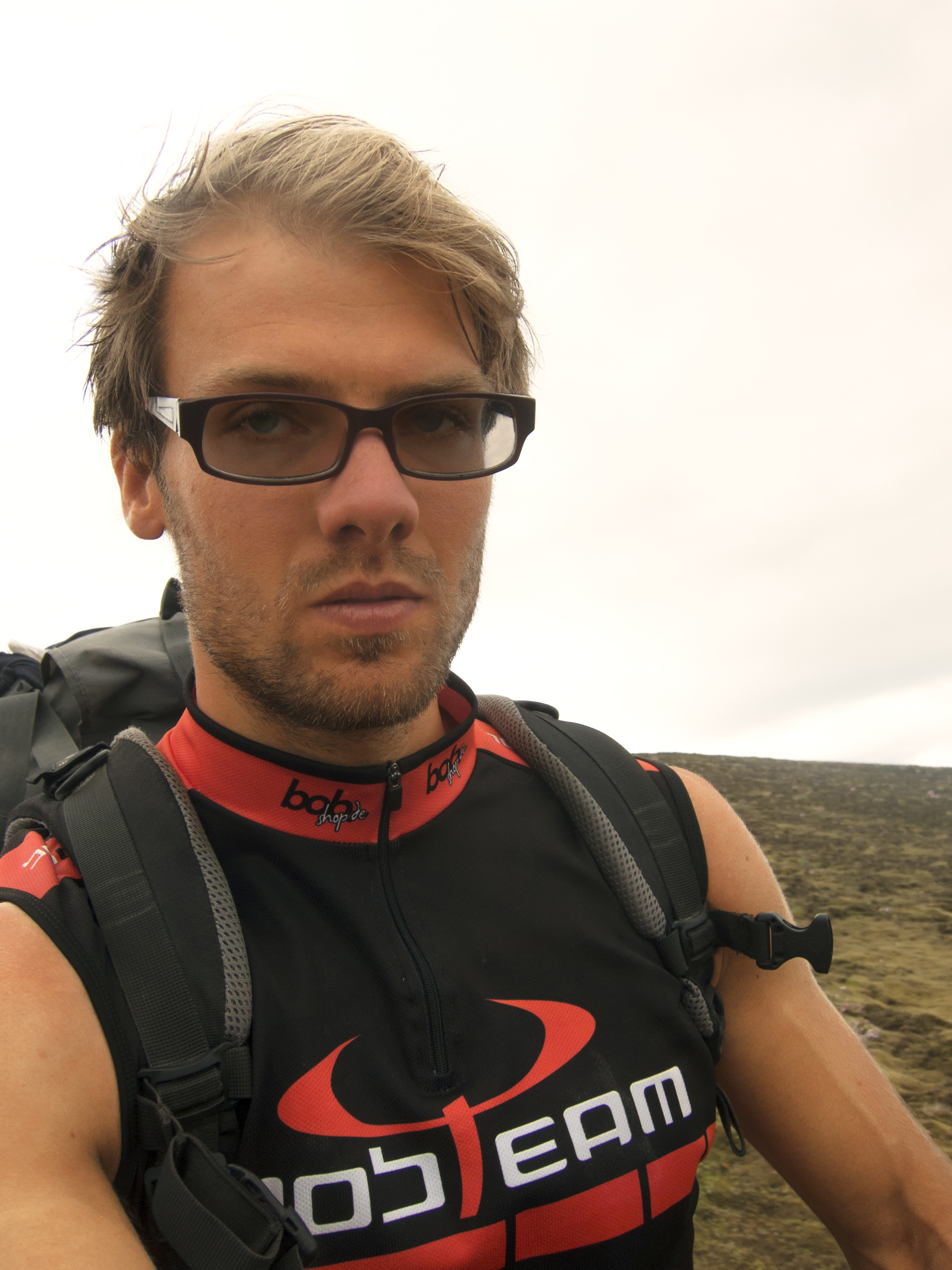 Thorsmork, Day 2
Tips for Shooting a Person in Landscapes
When I first started with photography and during my trip planning I got some great inspiration from Belgian adventurer and photographer Joery Truyen (aka "Den Dzjow").
The shots that inspired me most were the landscapes in which he included a person. Instead of seeing the person as a distraction in his shots, I could imagine myself standing on that summit. Here are a few tips if you want to try this for yourself:
1. Look for a vertical object someone can stand on. This way you are able to include a large vertical object, something that works really well in a composition with mostly horizontal lines. Safety Note: Always be sure the rock is stable and safe to stand on!
2. The amount of backlight and the type of background are important to determine the position and the distance of the person. You can go for a big distance between the person and the camera when you have a lot off backlight and when you have a bright background behind the person like the sky, snow, or a waterfall.
3. When there is less backlight (like in "First Contact") and you don't have a bright background, it is better to put the person closer into the frame. This also applies to a non-person foreground like a tree or a flower.
4. Because a person naturally grabs a lot of attention in a photo, it can often create an unbalanced composition. This can be prevented by using a strong element to counter-balance the person. The sun is such an element.
5. When you make a self-portrait, you can use the self-timer of course, but you should also check if your camera has an interval-timer mode. With this mode, there is no limit to the timer and the number of photos it will take.
To see more of his stunning work, follow Max Rive on 500px or connect with him on his Facebook page.
His images are also available for licensing on 500px Prime.