TJ Drysdale and Victoria J. Yore are a photographer and model duo hoping to inspire others to step out of the box, and follow their dreams. Together they travel the world and photograph landscapes for their popular photo project and travel blog, Follow Me Away. To see more of their work, follow TJ Drysdale on 500px. Read on as they share some personal insights on what it's like to shoot for bridal couture designers.
Traditionally, couture bridal designers want their gowns shot with a very "high fashion" look. While we love high fashion photography and know many people who do it extremely well, it just doesn't fit our current style. That doesn't mean that we still don't want to work with international design houses to photograph their beautiful wedding dresses!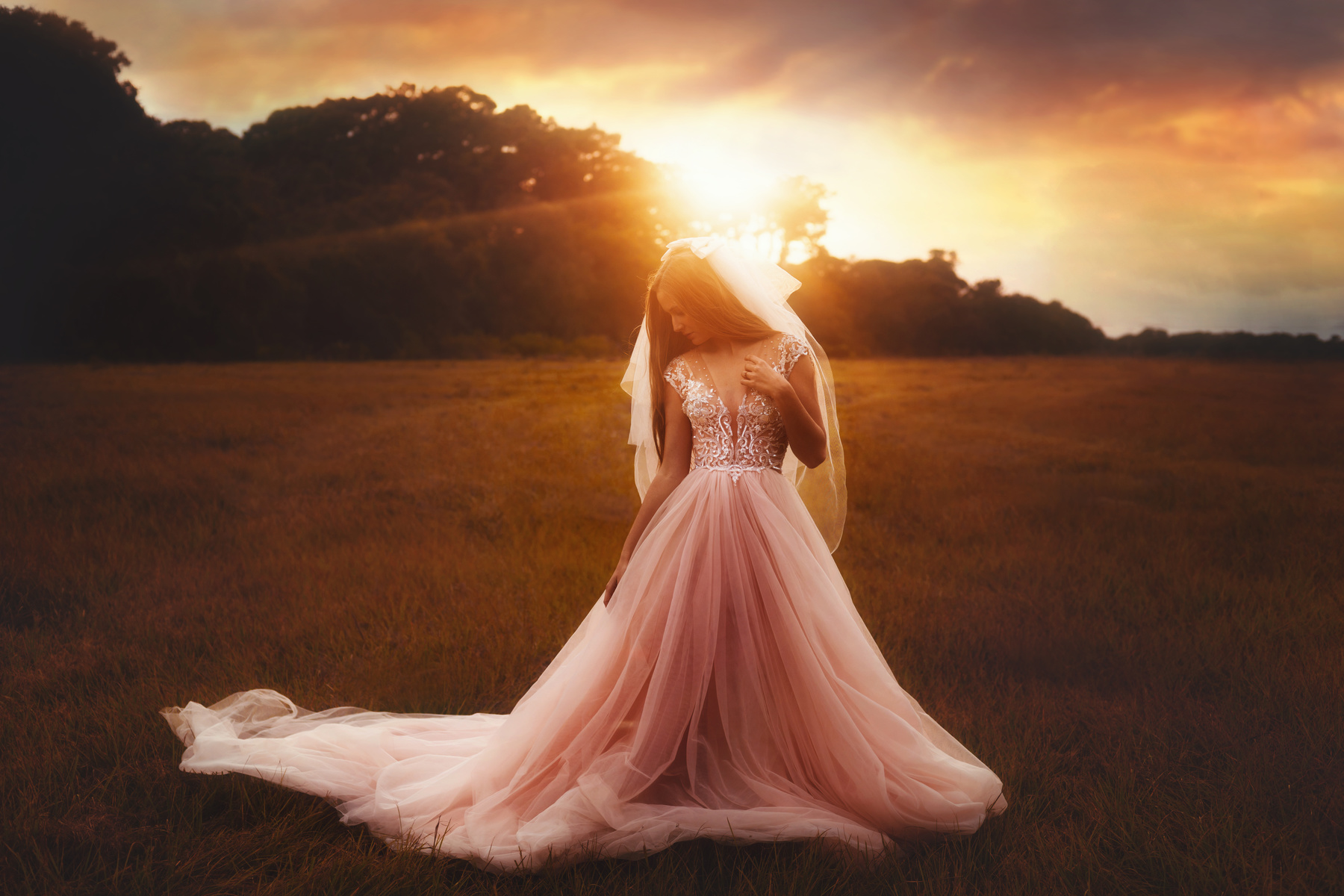 When we originally decided that we wanted more partnerships in the wedding industry, we were unsure that couture bridal designers would be interested in stepping outside the traditional "high fashion" photography style. As it turns out, wedding dress designers including international giants Galia Lahav Haute Couture and Berta Bridal are more than ready, extremely willing, and quite wonderful to work with.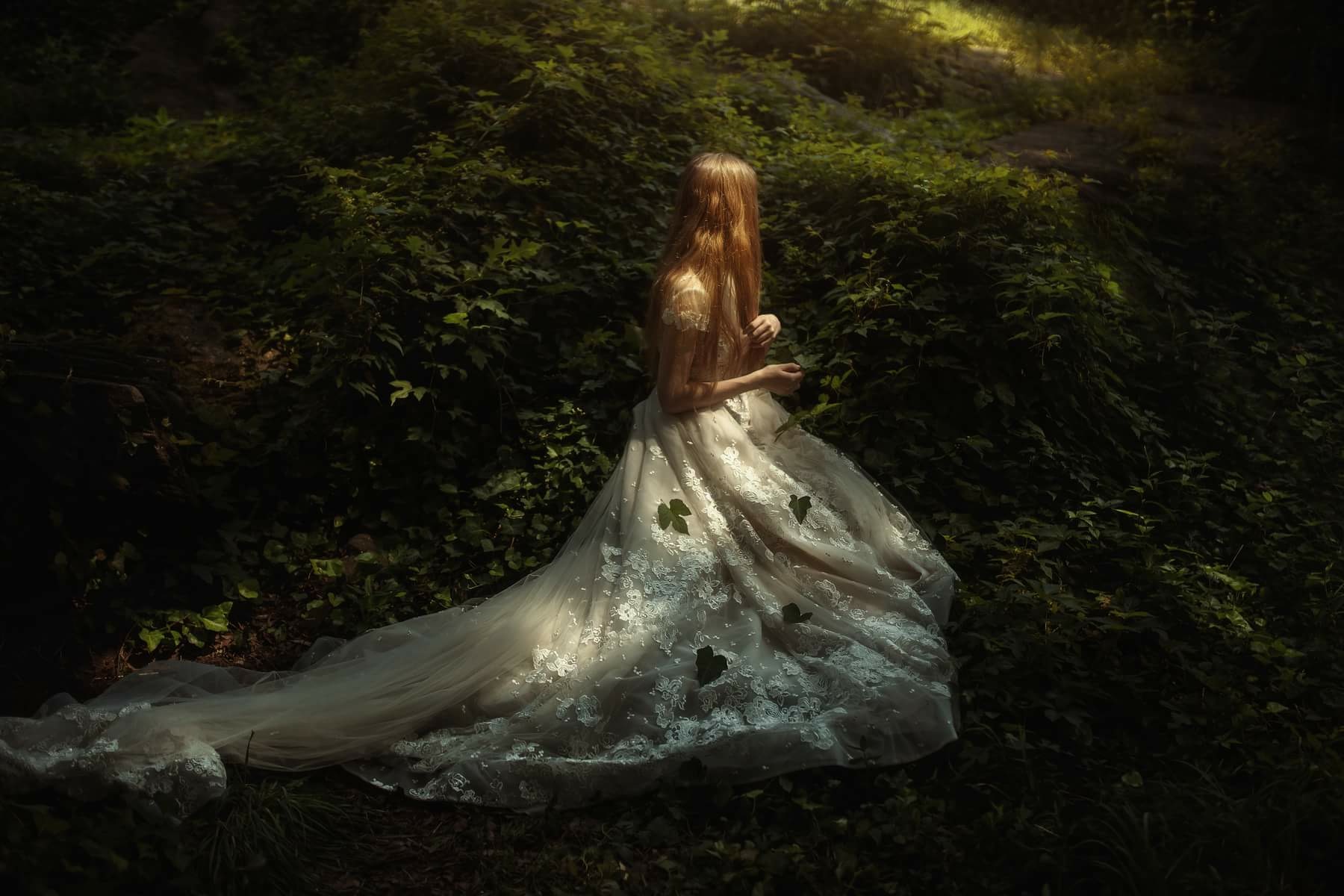 We thought that they would have all sorts of requirements such as a full team of approved hair and makeup artists, professional lighting, props, and multiple models of a certain size as seen in many fashion spreads. These were all things that we do not traditionally do for our Follow Me Away photography. We generally shoot with no makeup or hair, natural lighting, one model, and we rarely, if ever, use props.
Instead of telling us what to do and trying to run our show, couture bridal designers trust that we will deliver a product that will impress them and show off their gowns. When we shoot high-end wedding dresses, we do everything the exact same way we shoot during a hike or travel shoot, minus the fact that we are in possession of multiple $20,000 gowns!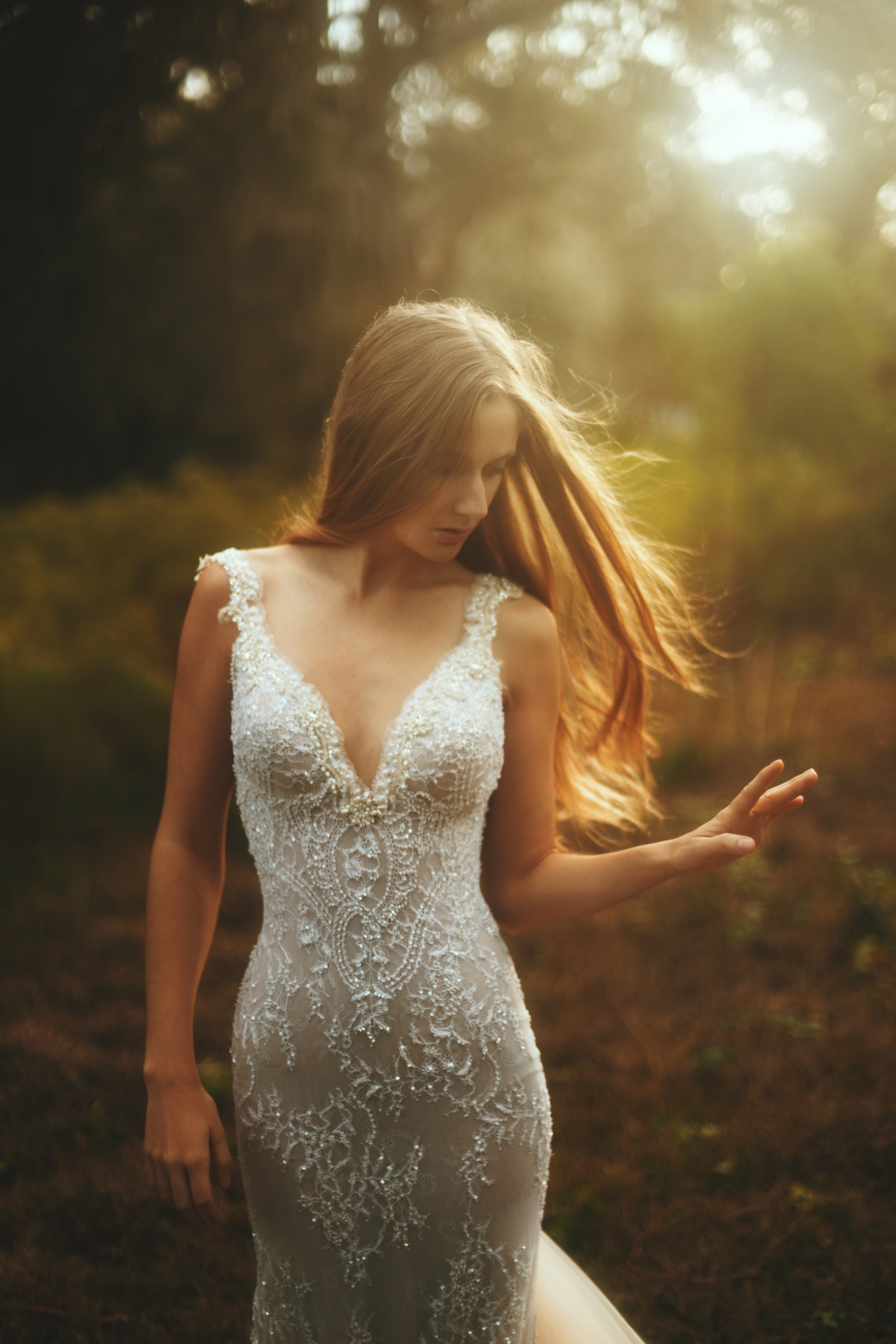 We do not choose a location ahead of time. Instead, we walk or drive along until we see a landscape that catches our eye. We also do not use any hair or makeup. Victoria wears no makeup, not even foundation, and keeps her hair in a messy bun until we are on location. We also utilize only natural lighting, as we do with all of our photos.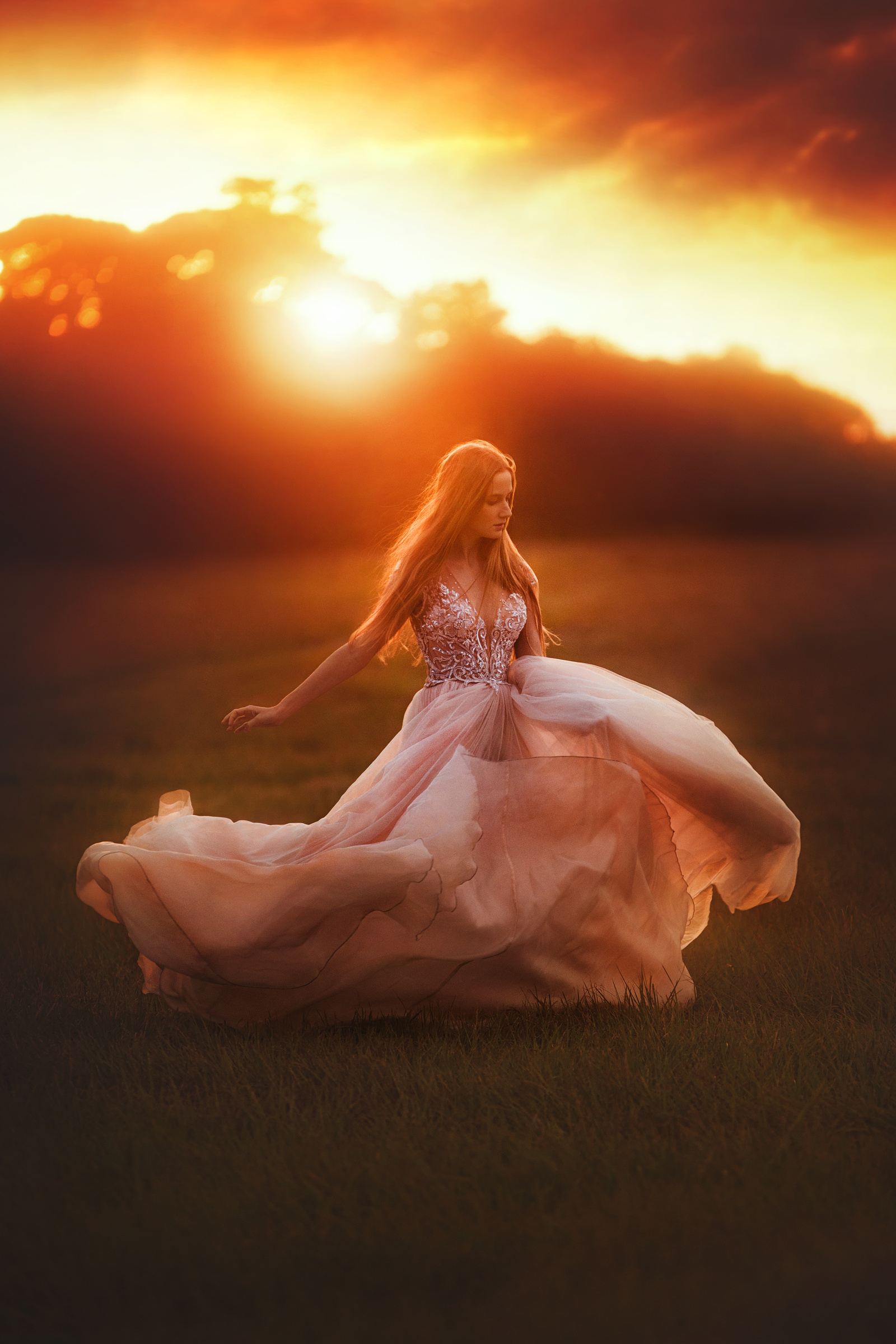 When shooting the first couture design of our first shoot ever, we were very careful to ensure that every detail of the design was noticed in the shot and that the dress was shown off so the designer would be happy. We shot the front, side, and plunging back and got close up shots of the detail on the gown.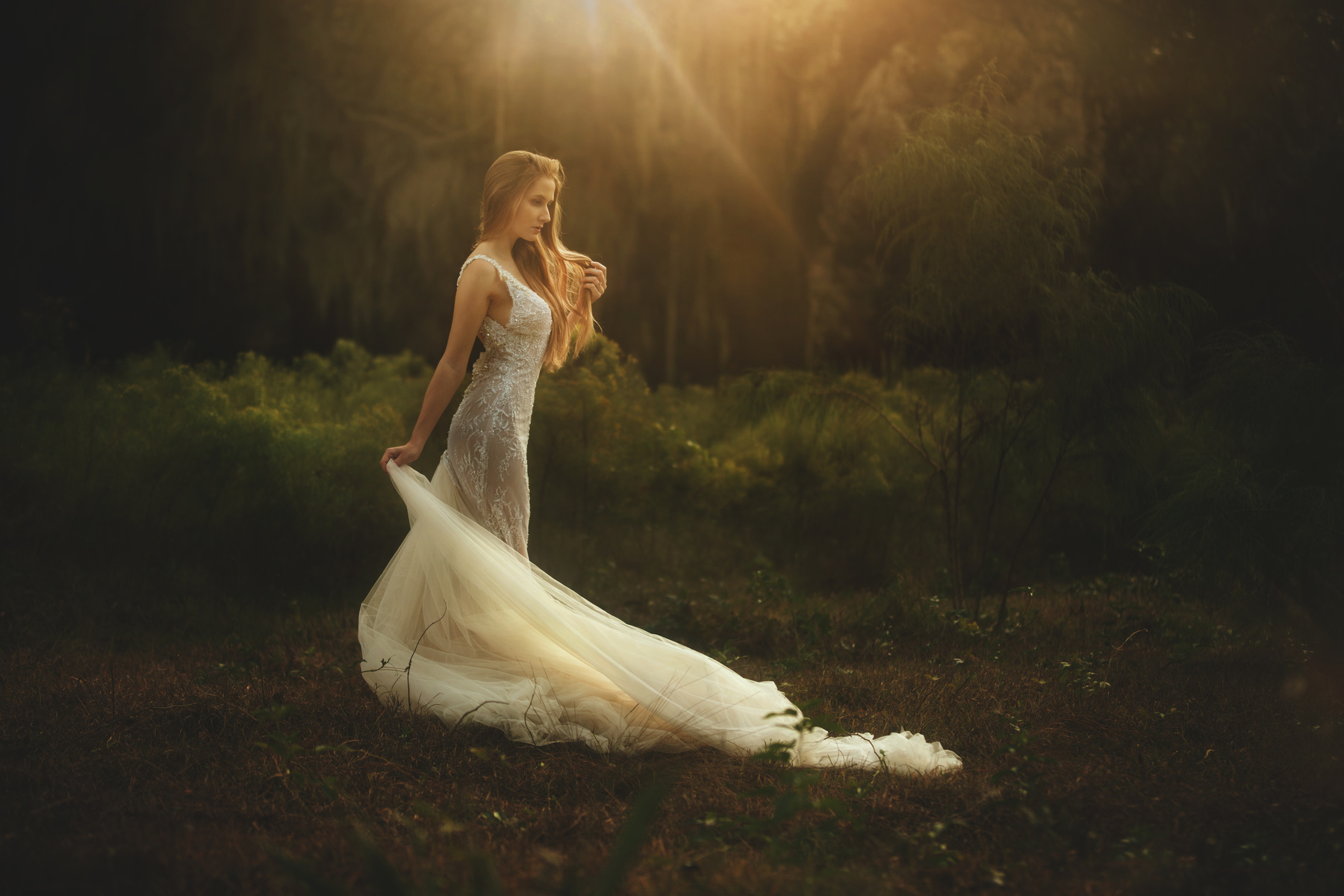 Instead of shooting in our own very free-flowing style, we lost ourselves a little and shot the wedding dresses in the way that we thought couture designers would be interested in. Those first shots were stiff, awkward, and sub-par at best. Looking back, we didn't even edit any shots from those first attempts.
From that moment on, instead of shooting what we thought someone might like, we photographed those couture gowns just like we would shoot a dress by a local designer, a vintage gown, or a cheap thrift store find. We didn't put the entire emphasis of the shoot on the dress, but on the landscape and image as a whole.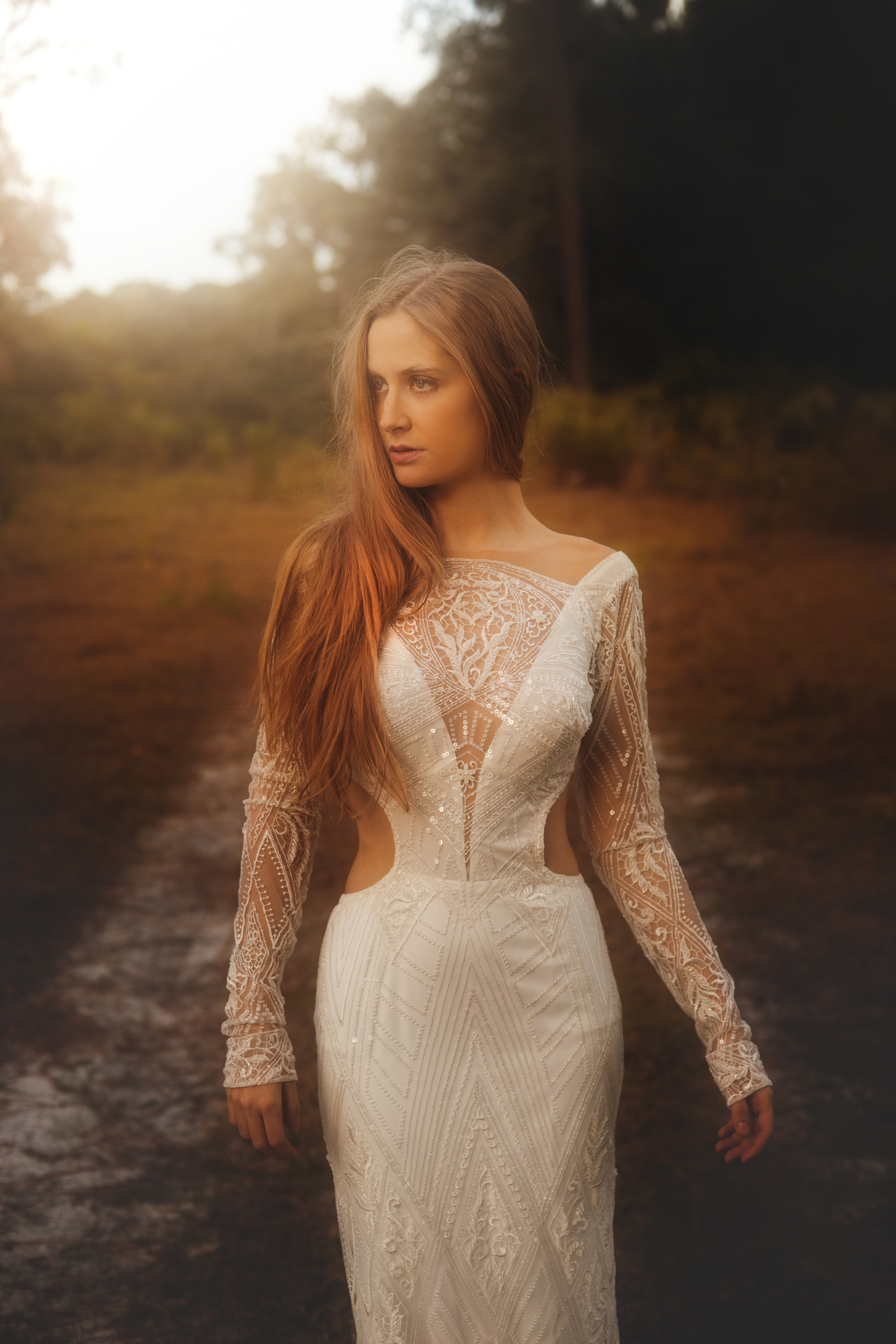 We were instantly more comfortable with the entire situation and it really began to show in our work. We didn't think about the gowns at all and used them as an asset to improve our images. We ran around in them. We sat in them. We didn't focus on shooting one part or the other but shot them organically. And guess what? We ended up getting wonderful shots of the front, side, and backs of all of the couture bridal gowns.
The images were natural and we felt like many brides would be able to identify with gowns shot in a simple landscape with plain hair and no makeup. We hoped that our images would encourage brides that they can look beautiful on their big day by simply stepping outdoors with all their natural beauty.
So what did the couture designers themselves think about our minimalistic shooting style? To be honest, they really didn't know what did or did not go into making an image. Instead, they were enchanted by the end result and quickly added the images to their websites. When shared across their social media channels, our bright and ethereal images really stood out against the pale editing and sea of white so they received a great deal of attention and were re-posted many times.
Since our first shoot, we have been asked to photograph multiple bridal lines for haute couture designers. We were asked to come to Barcelona to shoot a brand new line [sadly we couldn't make it but what a dream!] Wedding dress designers have seen our work, are confident in our end product, and brands we have worked with in the past trust us enough to work with us again.
The lesson we learned from this experience is to always be true to ourselves. If we gave into the pressure of the fashion industry and continued to shoot these couture gowns in a very posed style, our work would have suffered because that just isn't "us." By getting back to our roots and not focusing on the fact that we were shooting for big-label brands, we were able to produce quality content and make some international design houses very happy.
To see more of his striking images, follow TJ Drysdale on 500px.