It's been almost two months since Iceland's Holuhraun lava field started erupting in a fissure between two volcanoes. To this day, it hasn't stopped at all.
Very recently, Wired.com reported that molten lava and sulfur dioxide from Holuhraun continues to flow today, with the lava field now growing and covering, "44 square kilometers of the region north of the Vatnajökull icecap." In fact, a volcanologist from IcelandReview.com have already referred to this event as, "the largest lava eruption in Iceland since the 19th century."
Curious to see the eruption up close? Luckily, landscape photographer and photo tour guide Iurie Belegurschi was around to capture the heart-pounding excitement and terror of the event. The images you are about to see aren't concept art or stills for The Lord of the Rings' infamous Mount Doom, but with Iceland's otherworldly terrain—coupled with Iurie's eye and skill—they could very well be.
Scroll down to explore this unreal eruption, and for our exclusive Q&A with Iurie on how he got these shots.
Hi Iurie! These photos are simply amazing. You really got up close. Did you plan these shots in advance, or is it a case of right timing?
IURIE BELEGURSCHI: I've been waiting for the last few years for an volcano eruption, so I always had these shots in mind. I was coming from an expedition in Greenland, then I hired an helicopter so I could photograph it. Some of the photos I took during the middle of the day, and some of them I took at night—those are my favorite ones! Since I was on a helicopter, I had to use creativity and had to work fast. These were taken handheld with a telephoto lens.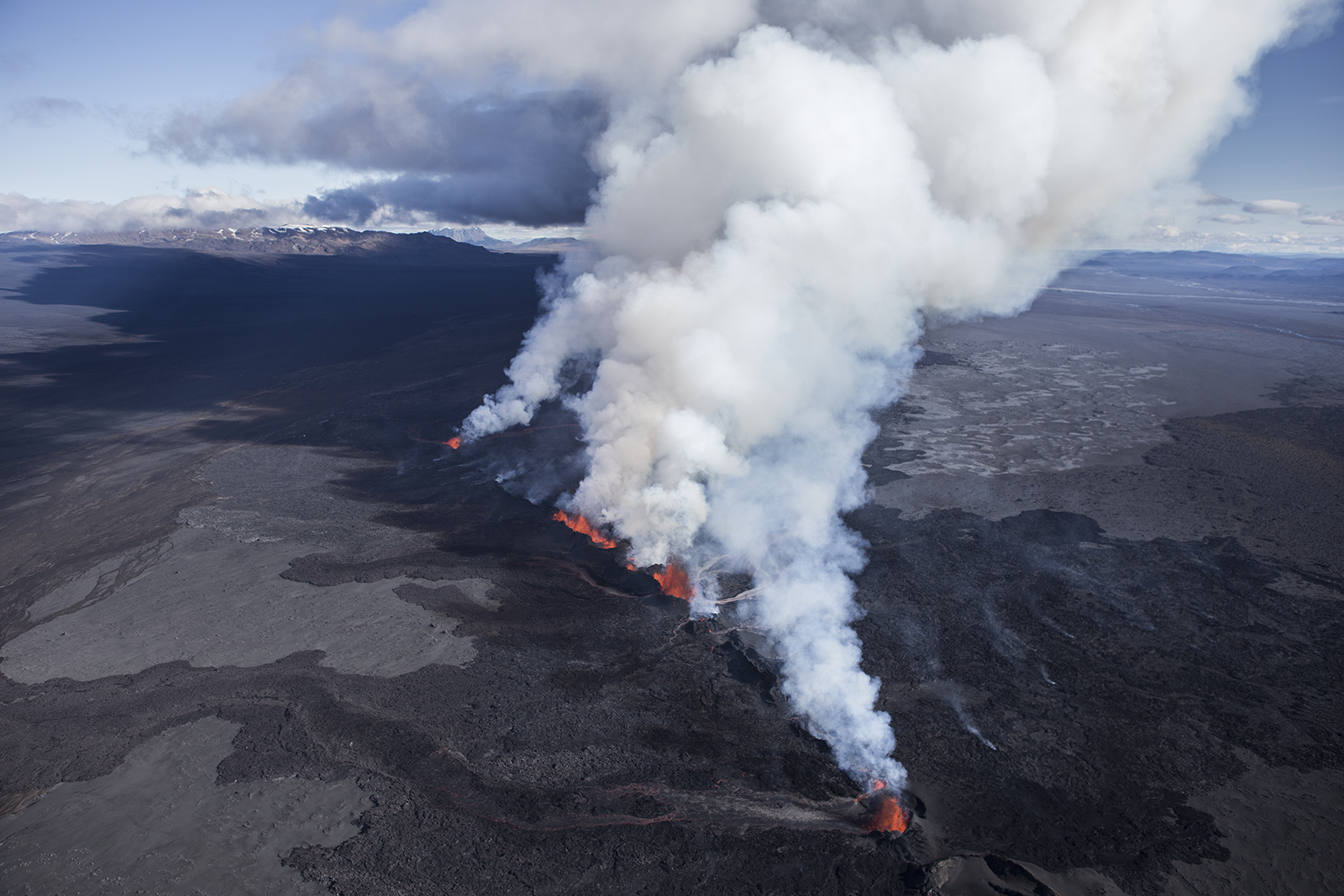 What other camera and photo gear did you use?
IURIE: For most of the shots, I used a Canon 5D Mark III and Canon 70-200mm lens.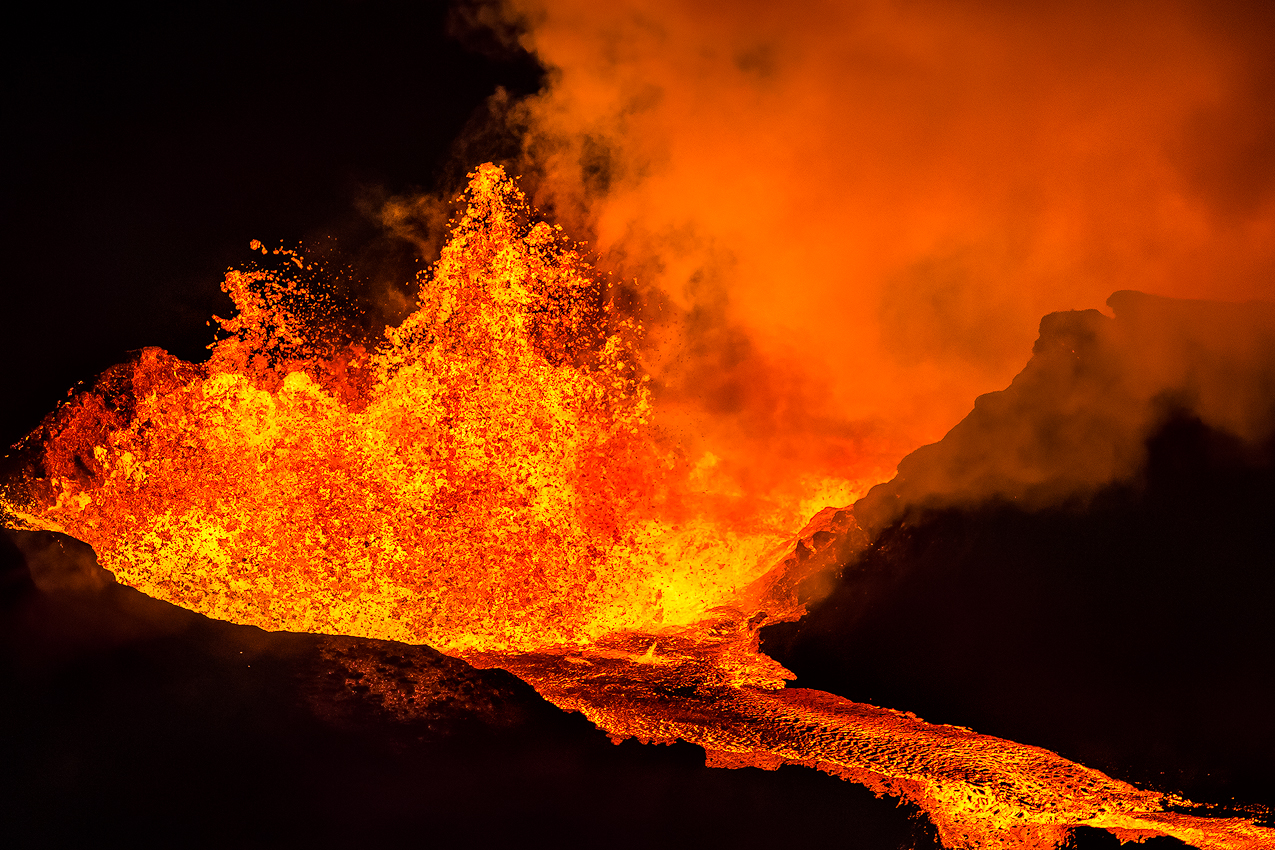 Did you use any tools to protect yourself and your gear?
IURIE: I took these pictures from a helicopter with open doors. I didn't had any protection gear with me, but I could actually feel the heat from volcano during the shoot.
Did you do any further post-processing or editing after?
IURIE: Just sharpening and boosting of contrast.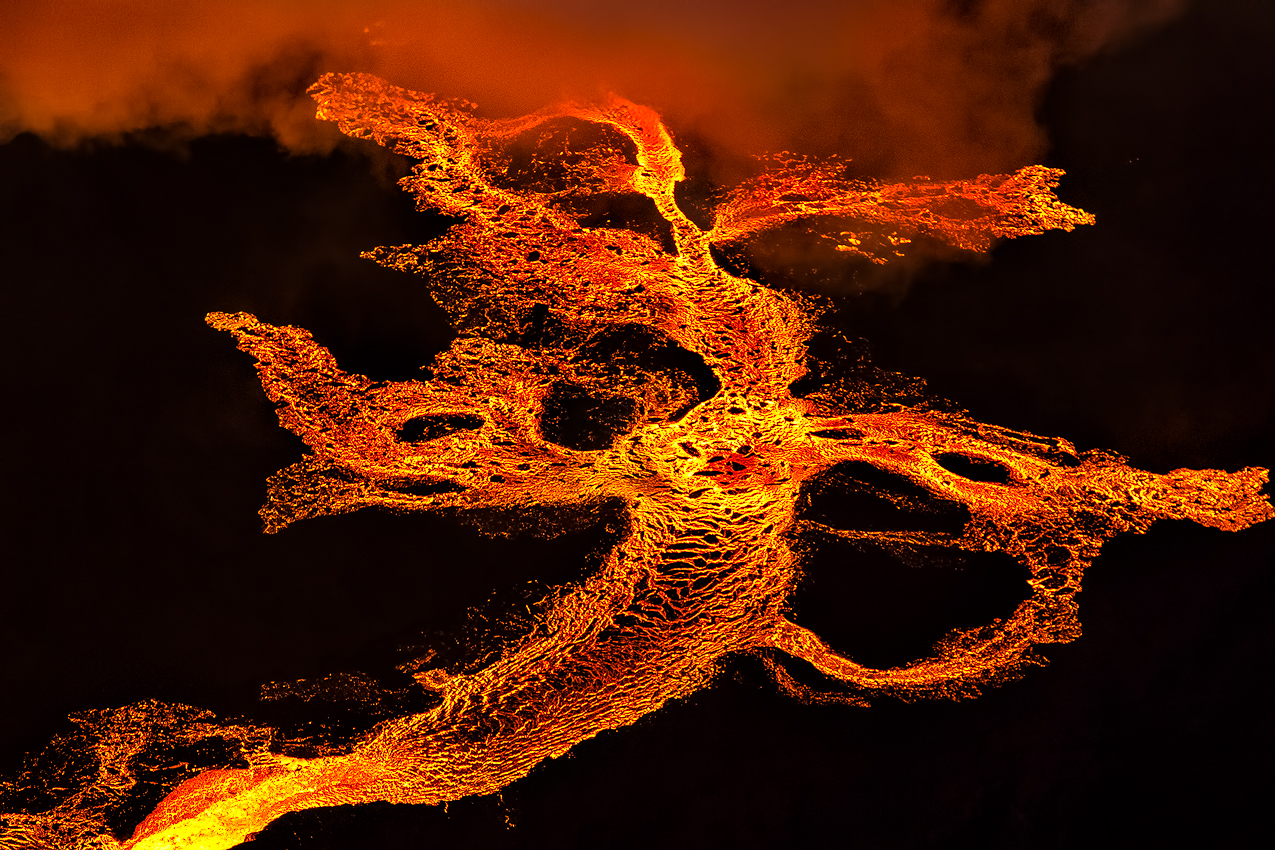 What are some of your favorite images from this set?
IURIE: I took a selfie of my feet dangling over the volcano. As we flew really close to it, I could feel my face warming up, as if burning.
IURIE: (continued) My second favorite photo is where I got a small airplane in my shot. It was flying very close to volcano crater. What a crazy and brave pilot!
What makes volcanoes a great subject for landscape photographers like you?
IURIE: A volcanic eruption is not something you can photograph every day. Actually, it was the most amazing thing I've ever photographed!
We'll agree with you there. Tell us more about how you felt while you were shooting this.
IURIE: I was in awe. I have numerous shots of nature's beauty, from fiery sunset to surreal waterfalls and mountains. But with this experience, I saw and felt the other side of nature—its darker and more destructive part.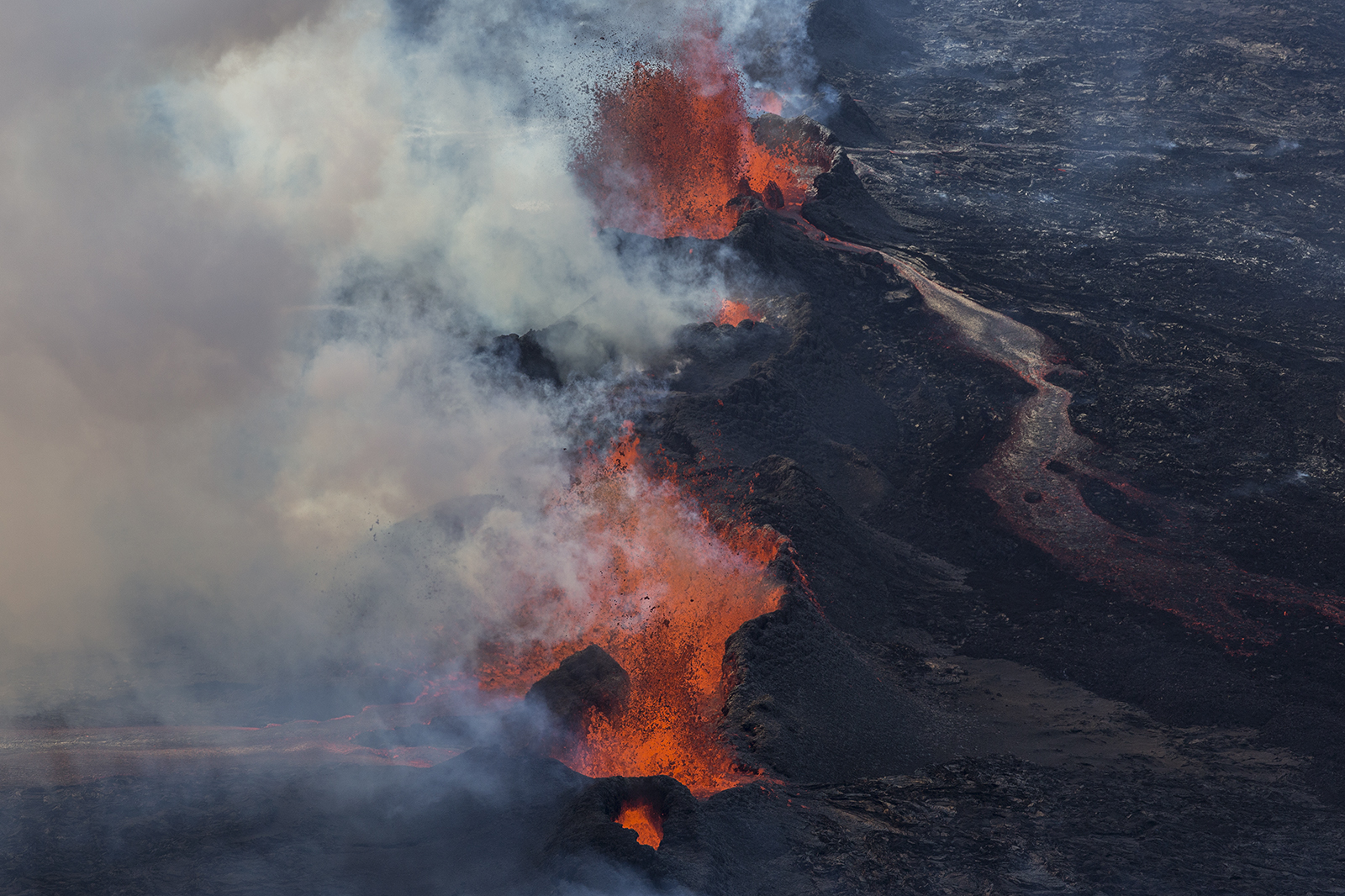 To see more of his breathtaking landscape work, follow Iurie Belegurschi on 500px. You can also connect with him on his Facebook page and official website. To get more photography tips and updates on his Iceland tours, subscribe to his email newsletter.
Want to improve your landscape work and go pro? Check out Iurie's 23 Landscape Photography Tips!
For discussions on beautiful spots to photograph in Iceland, join the Iceland Photography group.
Got questions for Iurie about his work, experiences, and technique? Leave a comment for him below!