Happy Black Friday! It's the one day of the year to scout for great gear for less. What's on your shopping list today? We asked portrait photographer Alex Huff of the BorrowLenses.com team to recommend cool camera equipment and tools that we should be scoping out on sale today. After all, as part of the BorrowLenses team, Alex is a gear guru who knows about all this year's trends and best-sellers in photo equipment. Read on—and find something awesome to add to your shopping lists!
---
Gear Guide: What To Buy On Black Friday
by Alex Huff
Here at BorrowLenses.com, we're thankful for a lot of things—our customers, all the cool gear we handle, and not waiting in line on Black Friday. We're taking 15% Off all rentals that ship to you before December 3rd with code BLFRIDAY14. That means less time shopping and more time shooting with the latest thing without the commitment.
Everything on our shelves is more or less recommended, but there are a few items and industry trends that we're particularly thankful for that you should explore throughout the holiday season. I'm here to give you 5 reasons why this year's bounty has been especially generous.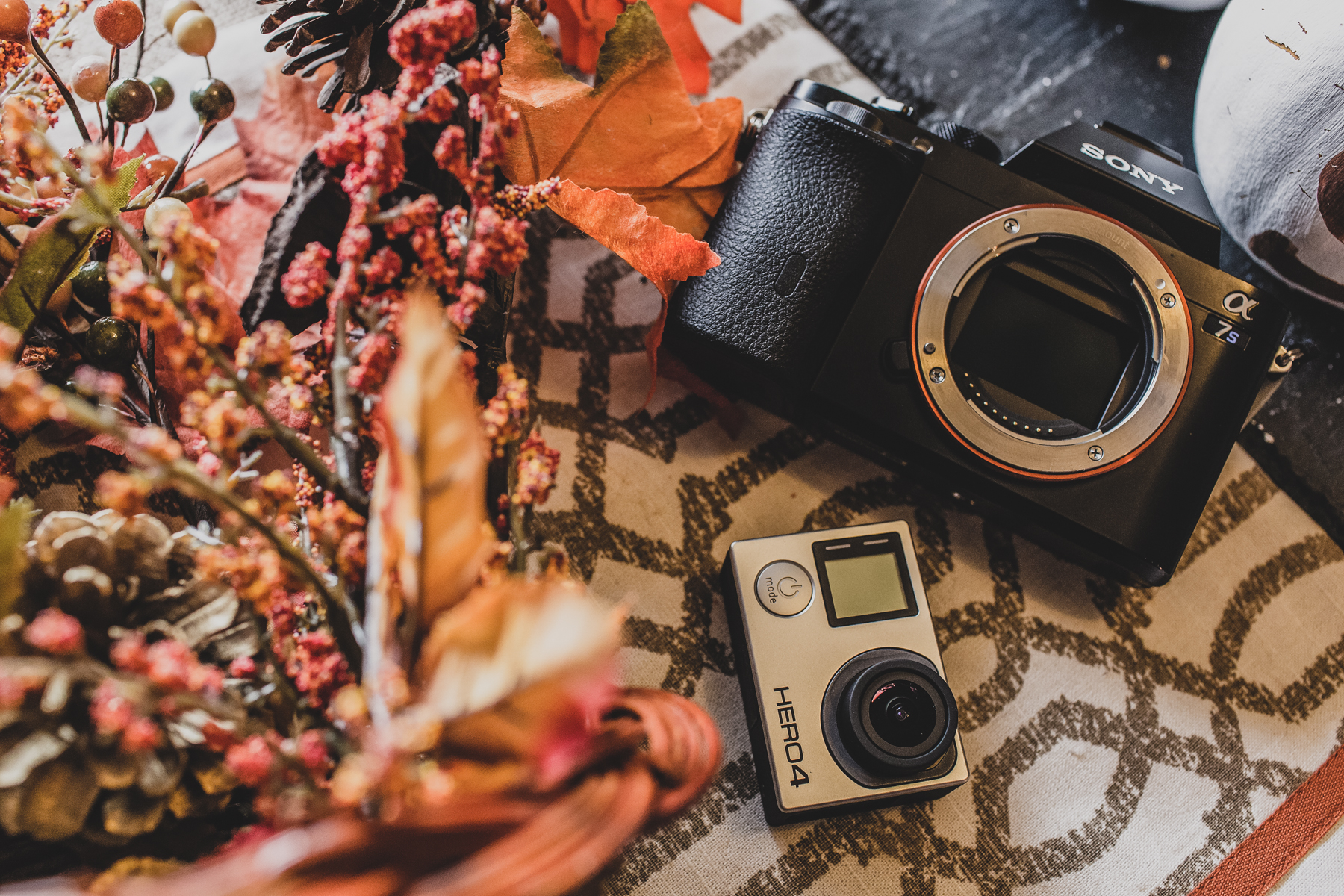 4K for Everyday
4K once dazzled us as a resolution fit only for the most pro users with the biggest clients. This year, the ultra high definition giant has taken a populist stance and it now available to even the littlest of shooters. The GoPro HERO4 Black Edition Camera, the Panasonic Lumix LX100, FZ1000, and the GH4 are all affordable solutions for shooting between 3840 x 2160 and 4096 x 2160 – at least compared to the costs of the AJA CION 4K/UHD, the Sony NEX-FS700 4K, or the Blackmagic URSA. Those production cameras offer a lot more than 4K shooting but it's nice to have a 4K festivus for the rest of us.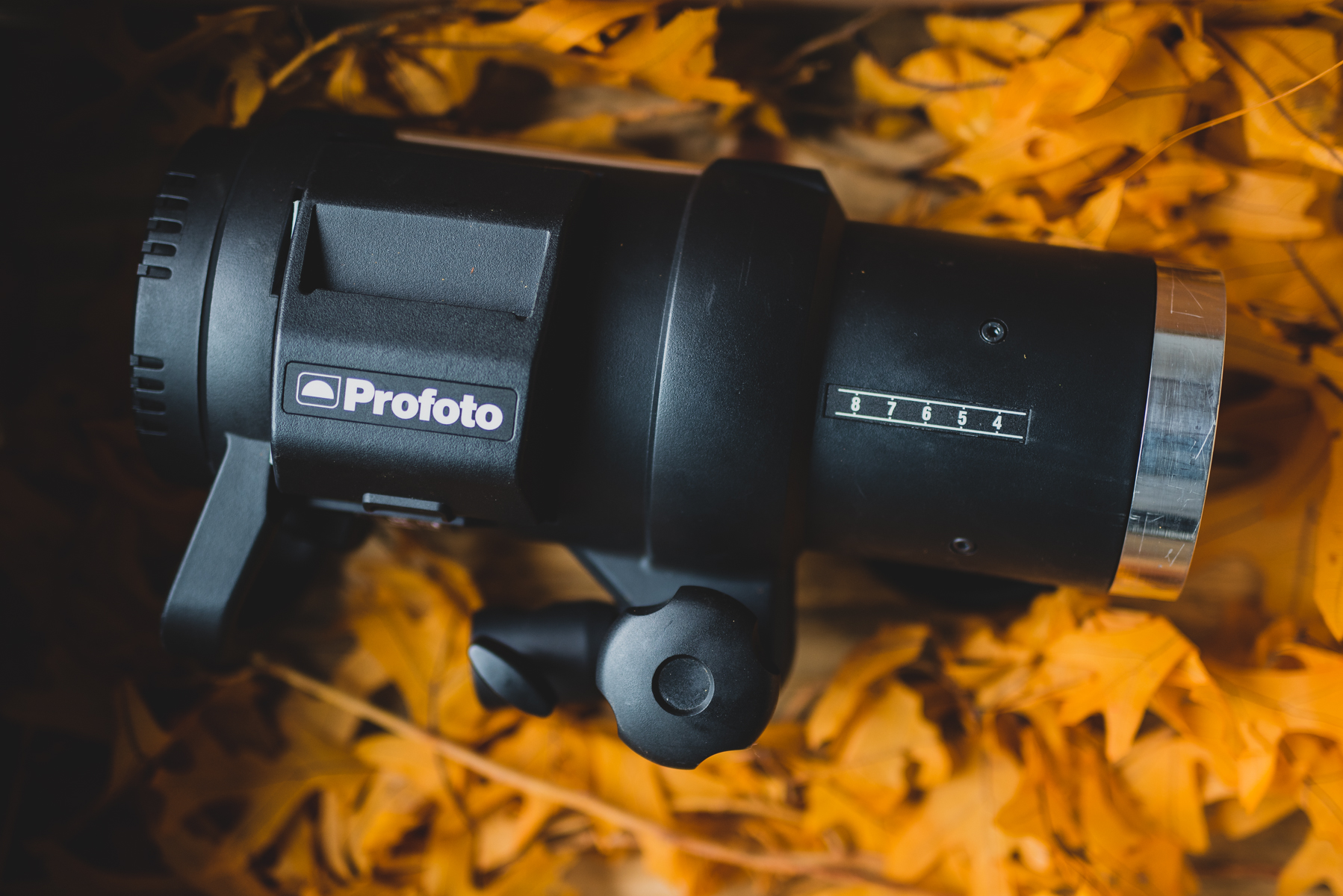 No Strings Attached Lighting
Once upon a time we had to make hard choices: limit your outdoor lighting power with battery-draining small flash guns or haul heavy AC inverter/battery units to accommodate your outdoor strobe shooting fancies. The Profoto B1 500W/s AirTTL Battery Powered Flash marries the two by sporting the portability of Speedlights (ok, so it's not nearly as small but we're getting there!) with the sun-beating capabilities of strobes – to the tune of 500 watt seconds and durations up to a show-stopping 1/19,000th of a second. It has its own, small lithium ion battery and is easy to operate. Your excuses for not practicing outdoor strobe lighting have just been cut down so try one out and brighten your winter blues.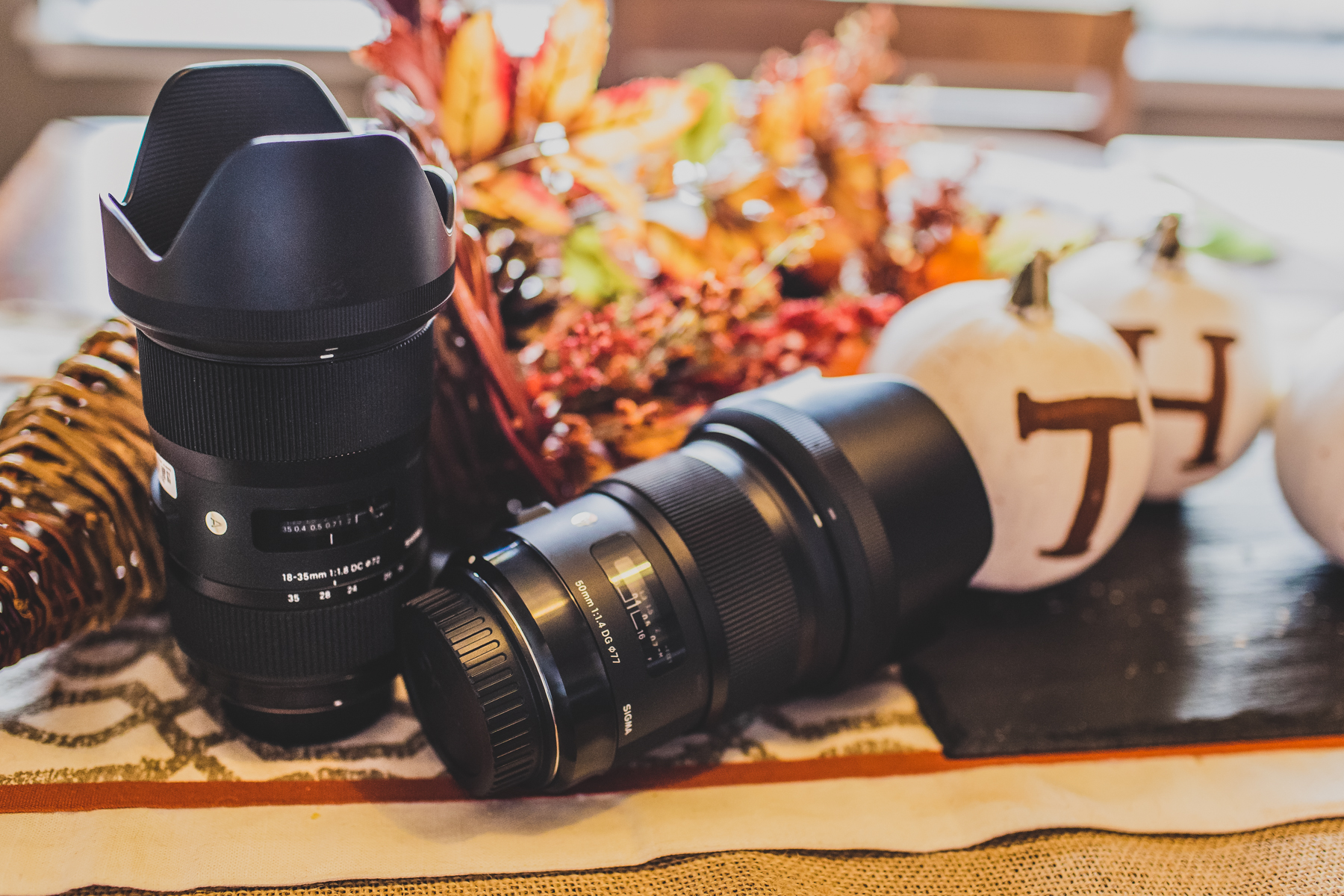 Sigma's Big Art Show
Sigma's 50mm Art series prime lens made a splash earlier this year by scoring nearly as well as the $4,000 Zeiss Otus 55mm. Also of note is Sigma's 18-35mm f/1.8, which caused a stir last year with its curious focal length and fast, constant aperture. The Art version's 24-105mm f/4 was a welcome competitor, price-wise, to older favorites like Canon's 24-105mm f/4 and now everyone is holding their breath for a 24mm in 2015. These lenses feel good (if a bit heavy), look good, and come at the right price. Test one out – you'll probably be as surprised as we were and you might end up putting one on your wish list.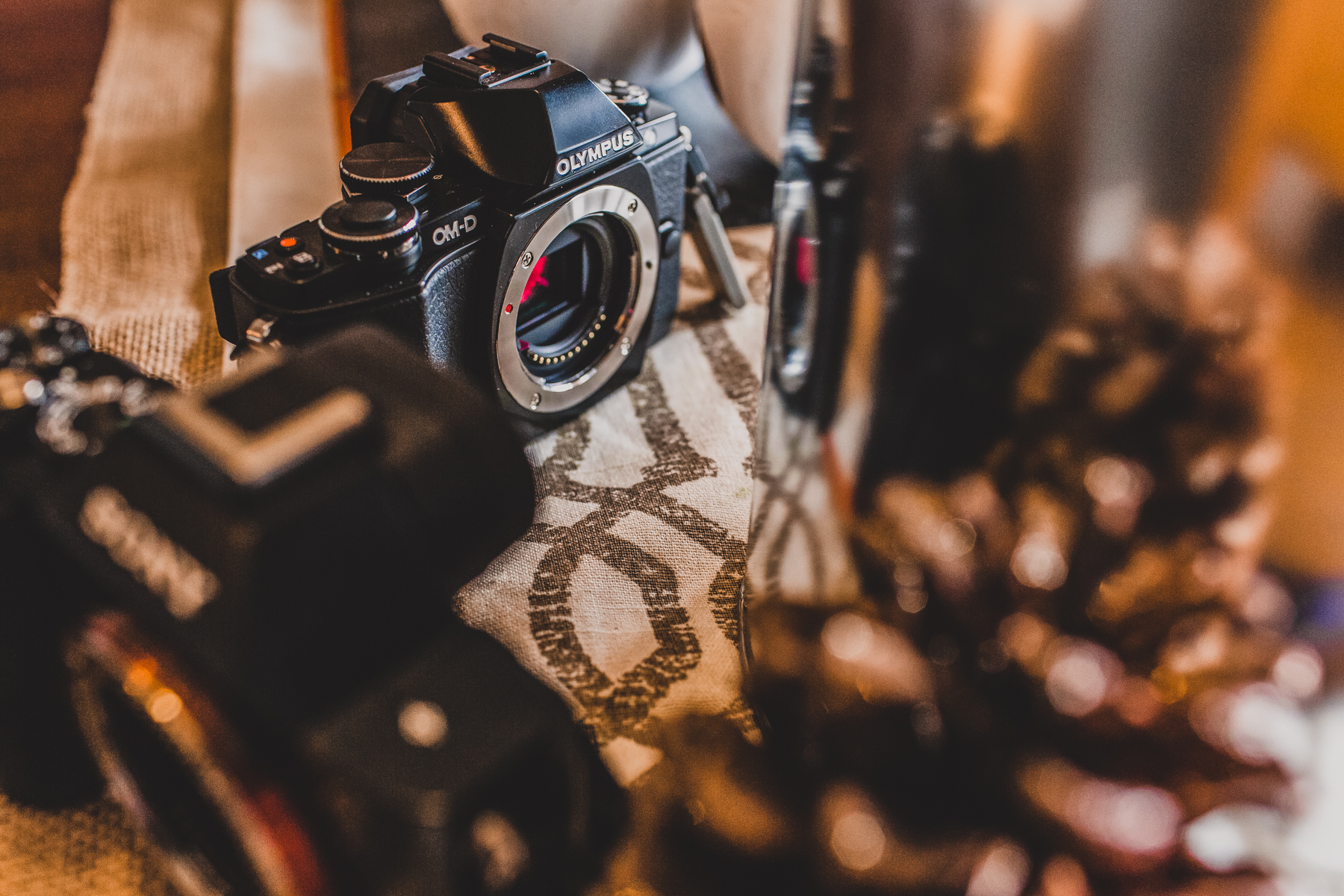 Small is Huge: Mirrorless and More
Cameras have been doing their best impressions of clown cars by packing as much as they can into smaller form factors but the results are no joke and, like clowns, also kind of scary. The Sony A7s is the size of a checkbook and sees in the dark while Olympus has been no slouch with the diminutive 81-AF-point, super-stabilized OM-D EM-10. Glass is shrinking, too. Canon's 24mm f/2.8 STM lens is a basically a body cap that also happens to transmit light while Voigtlander time and time again reminds us  that you can have large-aperture primes that don't feel like bowling balls. Is bigger really better? Let's just count our blessings that we have the choice.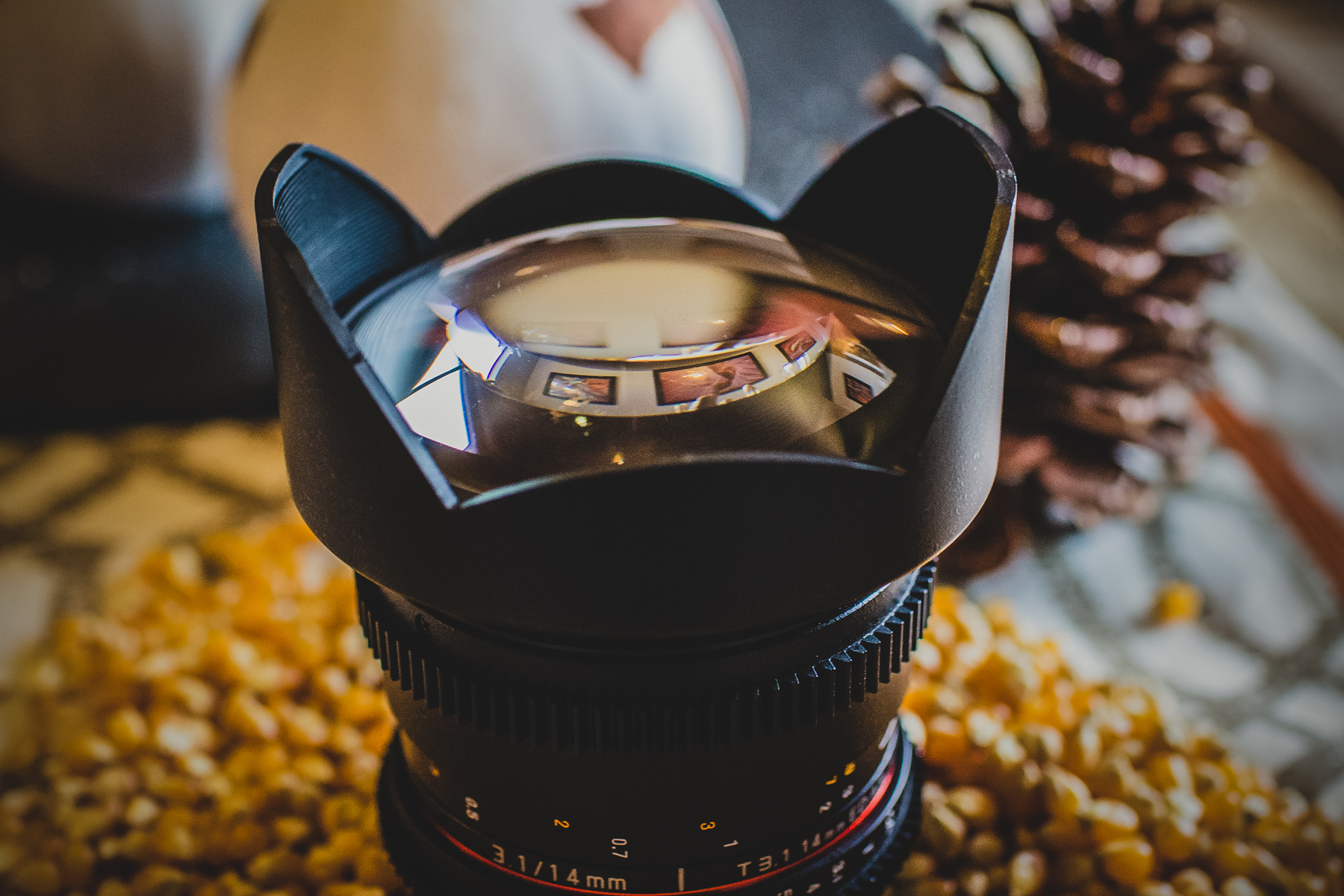 Cheering on the Low-Budget Cinematographer
While not new to this year, it bears repeating that there are alternatives to the bank account-gutting cine lenses we all pine for. Our Rokinon cine lenses feature the same industry-standard gears that you would find on pricier compact prime cine lenses so you can still take advantage of follow focus units as well as experience similarly smooth aperture transitions. They do have a cheap exterior but what lies underneath is solid – kind of like an indie flick. Lenses that allow you to get your foot in the filmmaking door? We'll toast to that!
---
All of of this and everything else for rent on
BorrowLenses.com
is
15% off
now through
November 30th
. Ditch the lines, come in from the cold, and use code
BLFRIDAY14
at checkout. Why risk buyer's remorse when you can try before you buy? Just have your gear shipped to you before
December 3rd
. Fine print can be
found here
.
Alexandria Huff is a BorrowLenses copywriter and contributor to 500px ISO. She specializes in closeup portraits and teaches lighting workshops out of her San Francisco studio. Check out her work here on 500px.
All photos are by BorrowLenses community leader Scott Roeder, who specializes in lifestyle and event photography.