Marsel van Oosten is a professional nature photographer from Amsterdam, The Netherlands. Together with his wife Daniella he runs Squiver, a company that offers specialized nature photography tours, for small groups of all experience levels, to exciting destinations worldwide.
Marsel won the grand title 'International Nature Photographer of the Year' twice in a row, and he won several First Prizes in the Wildlife Photographer of the Year Awards and the Travel Photographer of the Year Awards. Check out his website for spectacular images, videos and photo tours: www.squiver.com
---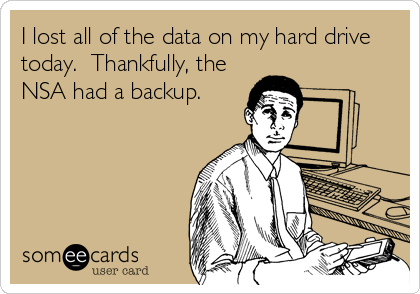 On all my travels I bring a laptop – a 15" MacBook Pro. At the end of each shooting day, I dump the cards onto my MacBook and rename and keyword the images. I know from experience that hard drives can crash or can get corrupted, so I make a backup after each image dump. There are plenty of portable external drives to choose from, but I like mine to be compact, light, at least 500GB, reliable, and offer Thunderbolt. That narrows it down quite a bit.
Size and weight are important as I typically use more than one external drive, and my camera gear already weighs a ton. If I can save an ounce here or there, I will. My MacBook has a 1TB SSD – that's a lot of space, but I actually use it. When I'm on a trip, I like to keep all the images of that trip on my laptop for quick and easy access. Even though I try to avoid post processing on my laptop, I regularly find myself having to do it anyway. Working directly with the files that are on the laptop is by far the easiest and fastest option. It also saves energy when I'm working off the MacBook's battery in an airplane or a bus, as the laptop won't need to power an external drive.
But an external drive is not only necessary for backups, I also bring one with all my processed HR images. When I'm on the road and I get an email with a request for a certain image, I need to be able to access my HR files and find that image (also when there's no internet). So that's drive number 2. I've got a third one that's basically a mirror of my first backup – this means that when I'm on a trip, I store my images in three places: on the laptop and on two external drives. I prefer to keep those drives in a different place than my MacBook. If someone steals my laptop bag (it happens), I will still have the most important stuff: my images. And when I'm done shooting and leave everything in my hotel room when I go for dinner, I will bring one drive with me. If the hotel gets hit by a meteor shower and burns down to the ground, I will still have my images. This is another reason why I prefer my drives to be small – so I can put one in one of my pockets. The fourth drive is a bootable backup drive in case something happens to my laptop and I need access to more than just images.
As each drive has a specific purpose, they don't all need to be lightning fast. A backup drive does not need to be fast for me – I make a backup at the end of the day when I'm back at the camp or the hotel, and time is usually not an issue. I start Carbon Copy Cloner and just let it run. A traditional USB 3.0 spinning HDD is fine for that. But a drive that I have to access regularly and work off directly in Photoshop should be as fast as it can be. My Nikon D810 files are massive, especially after I have processed them, and I need a drive that's fast enough to handle them. My preferred drive for this kind of work is the LaCie Rugged, a 500GB SSD drive with both USB 3.0 and Thunderbolt connectors.
LaCie Rugged Thunderbolt (500GB)
The LaCie Rugged is the odd one out in external hard drive country. The obvious reason: a bright orange rubber protective case that protects the edges and to keep the drive safe from shocks and drops. I personally think it's ugly as hell, but then again: it's just a hard drive and it will spend most of it's life inside a bag.
Apart from being rather in your face, the design is also quite clever. Along the sides of the vibrant casing runs a groove in which the drive's built-in Thunderbolt cable is hidden. This cable is permanently attached to the drive so there's no Thunderbolt port on the drive and it doesn't require a separate Thunderbolt cable to work. Instead of pulling the cable out all the way, I just pull part of the cable out and avoid the dreaded cable spaghetti. The cover is open-facing, exposing the sleek brushed aluminum of the drive enclosure.
There is also a watertight cap that seals the drive's USB 3.0 port from moisture or dust. When using the drive in the field, you should place the cap back on the unit to maintain moisture and dust protection, but the USB 3.0 port can not be used with the cap in place. If you lose the cap, there's a spare included in the box. Not all laptops and computers have Thunderbolt, so it's good to have USB 3.0 as an alternative.
Performance
This drive is lightning fast. As a matter of fact, it is one of the fastest drives available. Working directly off the drive in Photoshop on my MacBook Pro, it performed flawlessly. This drive is lightyears faster than my Freecom 1 TB Thunderbolt HDD drives, which also get extremely hot. If you're interested in the numbers, you can find those elsewhere on the internet. The data seems to confirm my findings.
How rugged is it?
Technically, the Rugged Thunderbolt is MIL-compliant, meaning it can protect data against accidental drops of up to 6.6 feet (2 meters) in non-operating mode. With the rubber cover on, the drive provides IP 54-level protection (http://en.wikipedia.org/wiki/IP_Code) against dust and water. Even when the outer casing is removed, LaCie claims that the aluminium chassis keeps the internal storage safe from drops and being crushed, in the case the drive is run over by a car or even a truck. In my case an elephant will be more likely.
Daily use
I have found the Rugged to be very easy to use – the dual connectors are really convenient. I mostly use the Thunderbolt connection for my own MacBook and MacPro, but I sometimes need to connect the drive to a computer that does not have a Thunderbolt connection, and USB 3.0 always works. The drive is fast and reliable, and even though it's a bit bigger than its smallest competitors, it's still very compact and easy to carry around. The cable solution is very clever – not only does it save you some 30-50 bucks on an Apple branded cable, the cable is also a lot shorter and for me a lot more practical.
When you use the disk for the first time, the LaCie Setup program will prompt you to install a few optional utilities, including LaCie Private Public (a 256-bit AES encryption program). If you don't only need physical protection, but also seek data protection, you can use this software to split the drive into a 'public' partition and a 'private' partition. You can then store all private data on the secured partition, protecting your data even if your drive gets stolen.
Do I really need this?
Good question. I guess it depends on how clumsy you are or whether you're regularly working in war zones. I try to keep my external drives inside my laptop bag and camera bag, or on my body, so at first the protection seems a bit excessive. However, many of the places that I visit are humid or dusty, and it's nice to be able to work in the field without having to worry about my equipment. My Nikon gear is weatherproof, and that saved my life more than once.
Even though I don't consider myself clumsy, I did drop my cameras twice – once on a concrete floor (the D3s survived without a scratch) and once next to a waterfall on South Georgia (the D800 lost autofocus). Shit happens, and when it does it's nice to see your equipment survived. Buying a new drive is easy, but not if you're somewhere in the wilderness, thousands of miles away from civilisation and the nearest crushed drive repair service.
It's kind of like getting insurance – you probably wont' need it, which explains why many people don't bother to insure their gear. Yet every year on our tours we have guests that ruin their gear (usually by dropping or drowning it) and don't have insurance – they're always sorry. Sorry that they now have to spend a lot of money to replace their gear, and sorry that they have to continue the rest of the trip without their ruined gear. Some extra gear protection may save your trip.
Still, we're talking about a state of the art SSD, not a traditional spinning HDD. The latter are allergic to shaking and bouncing, but an SSD can survive a drop even without protection – after all, they're much like high capacity CF cards. So is it really necessary to buy a drive like this? In the end, it all depends on where you're going, what the conditions will be there, how you're going to use your equipment, and how important it is to protect your data. For me, I like having the extra protection for at least one of my drives.
Conclusion
Pros
-Clever design with built in Thunderbolt cable
-Lightning fast
-Very rugged indeed
-Ultra quiet
-Free LaCie Public-Private software to secure your data
-Easy to install
-Comes with spare rubber cover
-USB 3.0 and Thunderbolt
Cons
-Pricey
-More chunky because of the protective rubber
Specs
LaCie Rugged Thunderbolt
Internal Storage Media: 500 GB SATA 6 Gbps SSD
Interface: 1x Thunderbolt + 1x USB 3.0
Dimensions: 89 x 140 x 24 mm / 3.5 x 5.5 x 1 in.
Weight: 280 g / 8.8 oz.
Ingress Protection/Ruggedness:
Dust & Water: IP 54 rated (when cover is attached)
Shock: drops of up to 2 meters (6.6 feet) (in non-operating mode)
Pressure: 1 ton
Theft: password protection with AES 256-bit software encryption
Final Thoughts
The Rugged Thunderbolt is all-terrain, adventure-proof storage built for the active professional facing the elements. Working directly off the drive is no problem. The SSD is a speed demon. Lightning fast read an write speeds. Much faster and more reliable than a traditional HDD. Highly recommended.