Photography—it's all about commitment, passion, and skill. Ever wondered what a day in the life of a professional photographer is like? Every week, we ask a 500px photographer to document a typical day at work, giving you an exclusive, behind-the-scenes look at how they shoot photos in the field.
There's no limit to our obsession with night sky images and astrophotography. That's why we're excited to feature astrophotographer Aaron J. Groen this week. This South Dakota-based professional is known for capturing starry skies and spectacular galaxies against man-made, sometimes abandoned, objects on Earth. The result is a poignant, magical, and mystical experience for the viewer.
Curious about his techniques, and what it takes to be an astrophotographer? Read on and get a glimpse of how Aaron J. Groen works, as he documents his evening under the star-studded South Dakota sky.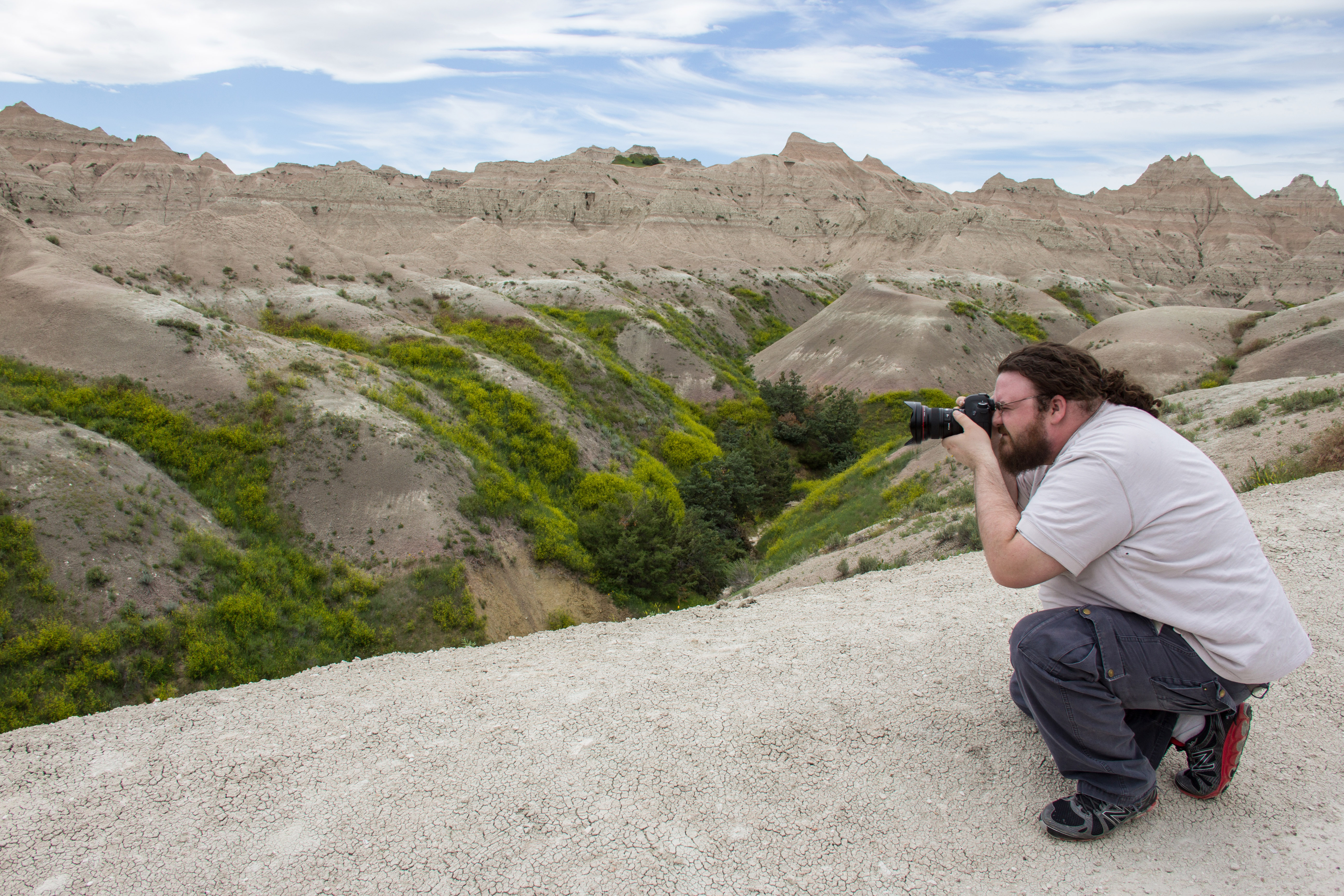 24 Hours with Photographer Aaron Groen
12 P.M. This day takes place in June on the new moon. The days I plan to go out to shoot, I usually sleep in as late as possible, knowing that I will be up all night. Today, I will be going to Badlands National Park, South Dakota with my family to shoot for a few days. The forecast for the Badlands is clear skies for tonight, so I wanted to get there in time to see the Galactic Center. This is most visible about two hours after sunset during this time of year. We get ready for the day.
1 P.M. We're ready to go. We start loading the car for the trip. I grab all my gear, which consists of Canon EOS 6D and EOS 60D, Canon EF 16-35mmf/2.8L II, EF 70-300mm and EF 18-135mm lenses, a remote intervalometer, Lee filters for the 16-35. I pack them in my Case Logic camera backpack. I also bring along custom-built tripods, a variety of flashlights, and lots of batteries. We hit the road for a seven-hour trip.
4:30 P.M. We stop in Chamberlain, South Dakota for supper. Then, we hit the interstate for a few more hours.
8 P.M. We make a stop in Kennebec, South Dakota to fill up on gas and grab some extra batteries for the flashlights.
10 P.M. We arrive at our hotel in Wall, South Dakota. The family and I settle in and unpack. I take a quick break from the long trip, and get ready to shoot all night. I use this time to study a map of the area to get an idea of where I want to shoot.
11:30 P.M. I hit the road and drive into Badlands National Park. First stop: Pinnacles Overlook. I pull up to Pinnacles Overlook, and step out of the car to see how the stars look. There are more stars visible here than almost anywhere I have ever been, due to the lack of city light pollution. I can hardly contain my excitement. I gather my equipment. I rush down the wooden steps, past the "beware of rattlesnakes" sign, and set up by the ledge.
12 A.M. To set up, I put the camera on the tripod. I begin by taking test shots using my flashlight, so I can see what my composition setup looks like. I take some dark shots to ensure the stars are looking the way they should look. For the final shot, I try to balance the foreground light, so it doesn't appear to be artificial or overexposed. I do this by moving the lighting across the foreground for a couple seconds throughout the exposure. I continue to shoot here for about an hour. During this hour, I was able to get this Pinnacles Overlook panorama shot.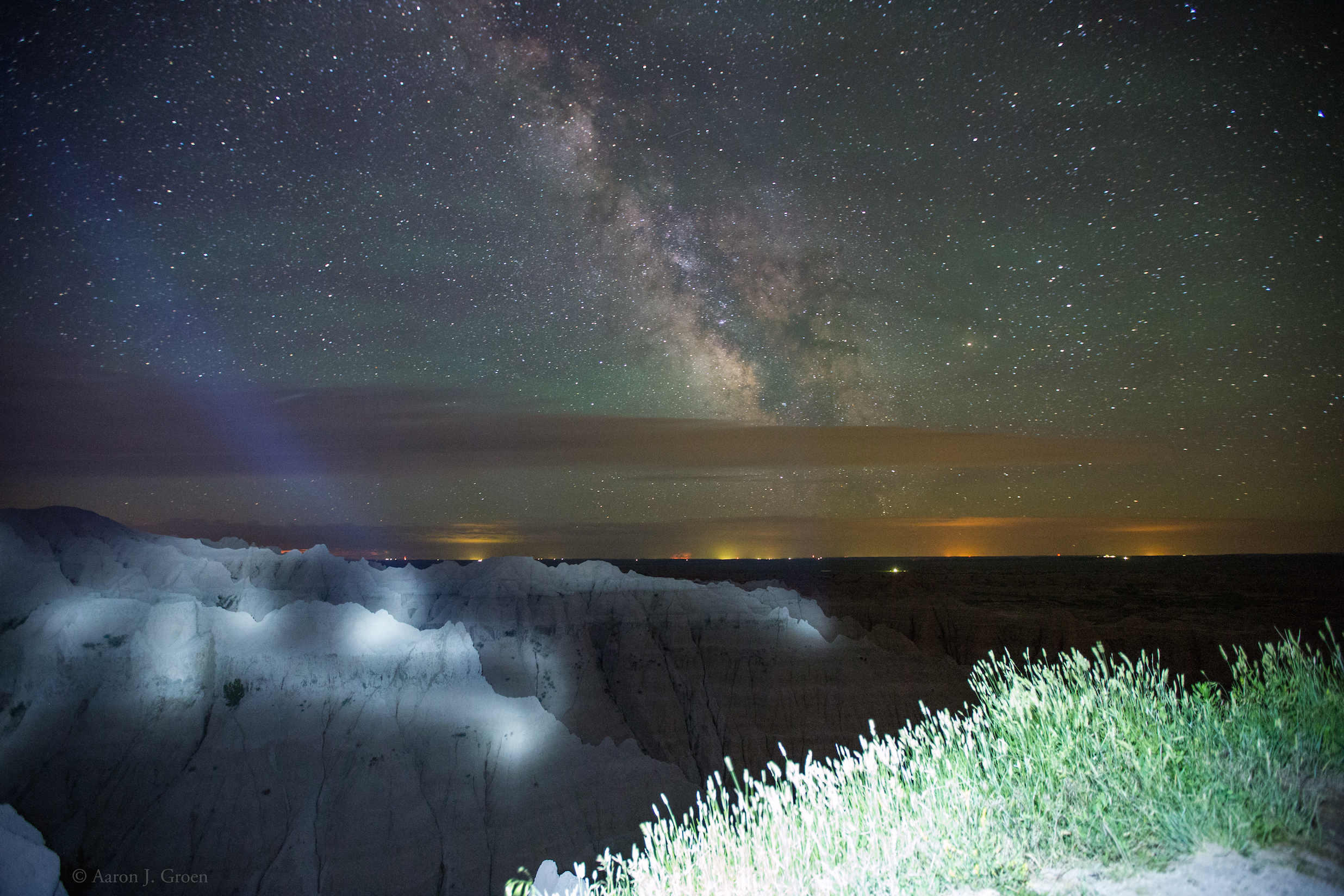 1 A.M. I move to another location. I start shooting again. I shoot at several different locations for the rest of the night. When lighting the foregrounds, I use regular flashlights. When using long exposures and high ISO settings to properly expose the stars, the flashlight can be too bright at times when trying to properly expose the foreground. So I wrap plastic bags around the flashlights to dim the brightness.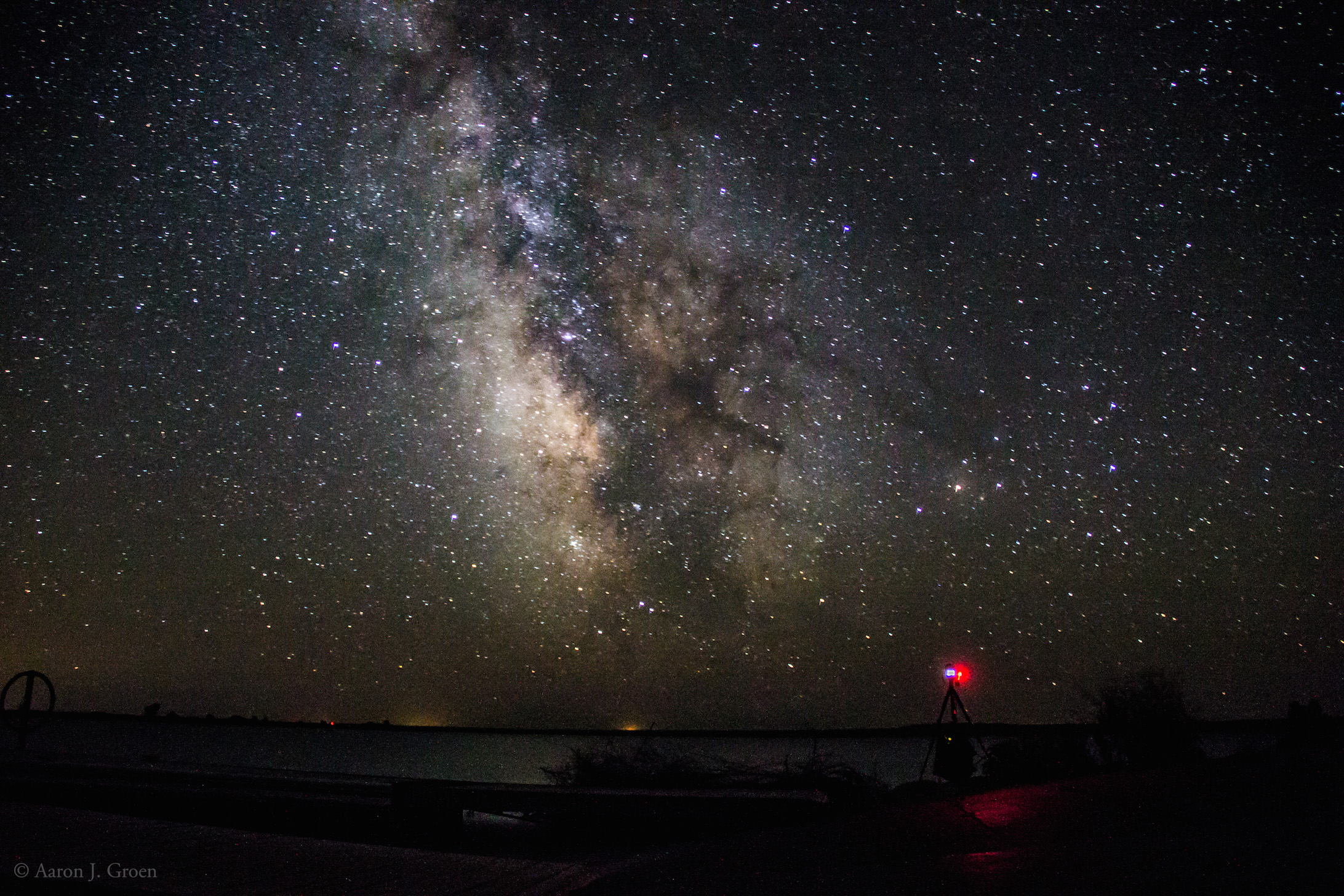 4 A.M. By now the stars are starting to fade, so I wrap things up and head back to the hotel.
5 A.M. I try to get some sleep.
10 A.M. I wake up, still excited to be in the Badlands. I look through my shots from last night. I'm eager to get home and process them, and to see them on the big screen. I know I'll be spending the next few days in the Badlands exploring and scouting for more night shot locations.
---
We hope reading about Aaron's shooting schedule inspired you to take up nightscapes and astrophotography. Scroll down to see more of his night sky images, and get lost in his stunning body of work!
Follow Aaron Groen on 500px to see more of his images.
You can also visiting his official website, or connect with him via Facebook, Twitter, or Google+.
To discuss astrophotography tips, gear, and images, join the Real Astrophotography group moderated by Aaron himself.
Got any questions for him about his techniques or photos? Leave a comment for him below!
Check back next week for a new installment of A Day In The Life featuring another inspiring 500px photographer.