Photography—it's all about passion, skill, and commitment. Ever wondered what a day in the life of a photographer is like? Every week, we ask a photography pro to document and share how they spend their day at work, giving you an exclusive, behind-the-scenes look at their shooting schedule.
This week, we're spending the day in London, England with Andrew Hoyle, a.k.a @batteryhq on Twitter. When we discovered his images on 500px and on his website, it became immediately obvious that his work was one we wouldn't forget. His 500px page is brimming with picture-perfect moments we only wish we could pull off ourselves. This nature and landscape photographer is known to disappear into the countryside or hike across the wilderness with his camera — a Canon 6D, along with a variety of lenses, and Manfrotto tripods.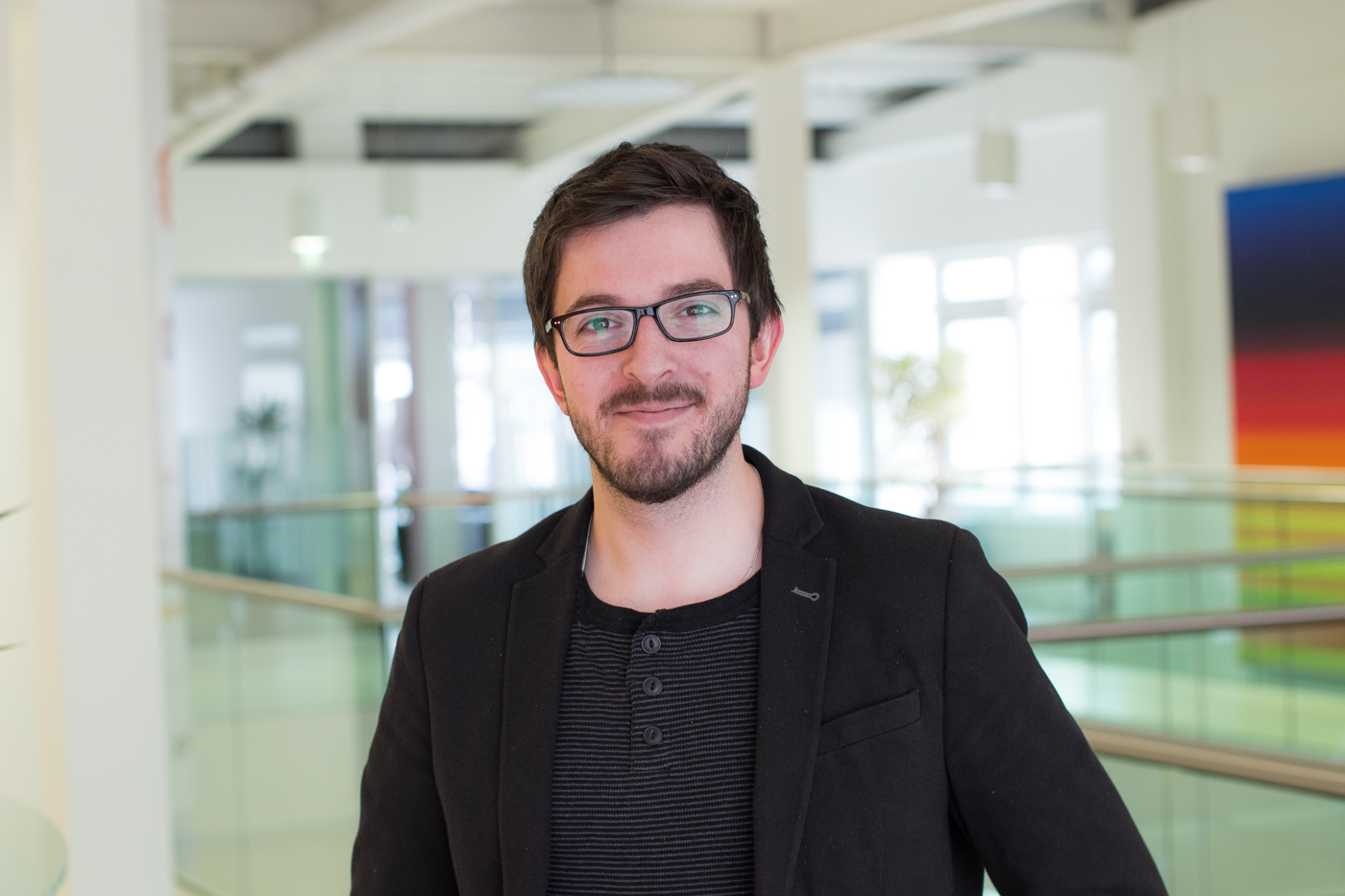 He brings his photography chops to his day job as a senior editor and photojournalist at one of the world's largest technology publications, CNET. Professionally, his photography work varies, jumping from product shoots to portrait shoots for their magazine to elaborate photo sessions inside production facilities or in bunkers under the city of London.
Get ready to follow Andrew through the making of an editorial photo shoot for one of his feature articles, "Meet the helicopter crew saving lives across London"! Read on to see how he spends a day shooting at work, capturing an exciting moment in action for CNET.
---
24 Hours with Andrew Hoyle
My planning for an editorial photo shoot can take place weeks or even months in advance of the shoot itself. It begins by coming up with the story itself. Often, finding a story that's exciting and engaging can be the hardest part. Sometimes people or companies will come to me with a topic for a story that they think will fit, but more often I spend my time thinking through any number of ideas that I think may have an interesting and visual angle to them.
The stories I'm after have to be visual, of course—there needs to be something important to go and see. Words alone can say a lot, but pair a written piece with powerful images and the story becomes infinitely more engaging.
A large part of the planning process involves speaking to the people involved in the story. I'll explain what the article is that I'm trying to write, how I need to work with them in order to produce it and, hopefully, give them the confidence that letting me into their world, camera in hand, is a good idea.
CNET is the world's largest technology publication and with that comes a responsibility to not only produce great features for our readers, but to also make sure that I'm getting the story across accurately.
The London Air Ambulance was an interesting story. The technology aspect that caught my attention at first was an iPad app. Simple, perhaps, but this app shaved minutes off the time it takes for them to reach a patient in need.
Those minutes are quite literally the difference between life and death in an emergency situation.
Beyond the app however was the larger story; who are the pilots that fly the helicopter? What happens when they're called out to an emergency? How do you fly through one of the world's busiest cities? These were the questions I wanted to know.
5 A.M. My day starts early. I had packed my kit bag the night before: my 6D, ready to go, multiple batteries charged, cards formatted and lenses cleaned. I always carry a wide selection of lenses, from wide-angle to telephoto as I never know for sure in advance exactly what shots I'll need to get. I make sure that my kit is flexible enough for me to capture everything that's needed.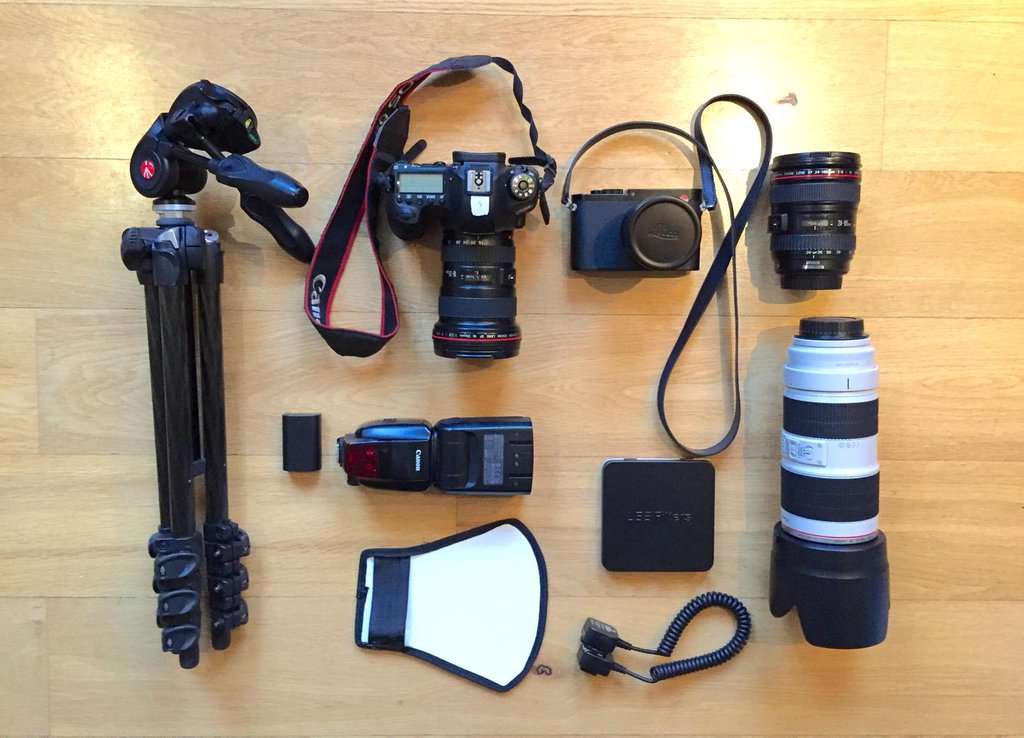 I have a shot list in mind, based on the story I'm hoping to get from the team throughout the morning. It's only a rough guide though. As a journalist, I'm there to ask questions and find out all the facts of the story. This means I can easily find out new information that may change the shots I need.
I hop into a taxi, followed by a tube train to get me to the Royal London Hospital in Whitechapel, East London, where the helicopter crew are based.
6:30 A.M. I arrive at my destination. I am taken straight up to the helipad on the 17th floor to scout the area and scope out some shooting points. The pad is accessed via narrow metal walkways which feel extremely precarious to my legs — but then I've never been good with heights. The view is superb! My hoping and wishing for good weather has clearly paid off. The early morning sky is a beautiful shade of blue, and the slight wisps from airplane trails add lovely detail.
There's something missing though: a helicopter.
I'm told it's being flown in from its overnight home just outside of the city. I have a short while to head inside, have a quick water, and run through some of the shots I want to get with the on-site team, as well as the interviews for the written portion of the article.
7 A.M. I get the word that the helicopter is about to arrive. It's all hands on deck and I need to change lenses quickly and rush up the metal walkways. I'm kept a short distance back from the landing pad to avoid being blown over the edge.
Getting an action shot of the landing will be great for my piece so I have to shoot quickly to make sure I get what I need. The helicopter is in active service, so there's no chance I can get them to re-attempt landing just so I can have another go. I want a slow enough shutter speed to get some motion blur on the blades, but I'm shooting hand-held right now, so I still need to make sure I have a steady, crisp shot.
Editorial shoots like this are rarely staged so it's important to know exactly how to get the shot you want. If you miss an important moment, it may mean you miss showing a critical part of the story. I'm in burst mode on my camera and my trigger finger is working hard.
Fire teams and other technicians come out onto the pad to do safety check as the rotors slow down. The pilots climb out and I'm allowed to move further onto the landing pad. I'm shooting quickly still, using a telephoto lens to get up close on what the teams are doing while making sure not to get in the way.
I'm mentally crossing off the shots from the list in my head. I tend to overshoot at times like this — I'd rather spend extra time sifting through hundreds of similar shots, than risk missing out on an important moment. With a pocket full of high capacity Sandisk SD cards, I'm not worried about running out of space.
8 A.M. I grab the pilots for some portrait shots. I'll want these as the main images for the feature so it's important to make them the best they can be. I want a dramatic photo — these pilots fly all over the city, saving lives, so I'm eager to ensure that the portraits have a 'heroic' look to celebrate the amazing work they do.
That said, I only have a matter of minutes to get what I need as the helipad must be cleared in case an emergency call comes in. I direct the pilot, finding what I think is the best spot for him to stand, his helicopter behind him and the sprawling city of London in the distance. I expose for the brilliant blue sky and set my Canon Speedlite fairly high to light my subject.
I quickly review the shots on the LCD on the back of camera and then it's time to get off the helipad.
8:15 A.M. I'm inside the office now, and it's time for me to resume the role of journalist, rather than photographer. I do my interviews, ask the questions I had planned and generally enjoy the chat with the team. They bring up some great points I didn't know and told me a lot about the work they do — and how the app has dramatically helped them in getting to patients faster.
9 A.M. I grab a few shots of the inside of the office, including the app on the iPad. Photographing bright product screens can be a tricky business at times, but I'm used to it — I spend a large part of my time at CNET photographing the latest technology, so I've learned a few product photography tricks to avoid reflections on polished screens.
9:30 A.M. Things are pretty much wrapping up by this point. I've asked everything I needed and have written down pages of notes from the interview, together with my own little notes to remind me of photos that need to go alongside particular facts. I enjoy tackling both the writing and photography on a feature — it allows me to visualize at every stage how the two elements will go together. I find it an easier process than directing a photographer in getting editorial shots who doesn't already know the story that's being told.
10 A.M. I take a moment to back up my cards onto my laptop before I leave. Then I'm out the door and back onto the tube to make the journey to my office. I'm usually pretty excited to see the results so I'll often be found selecting shots on my laptop on the tube ride, although I leave the main edit for when I'm back and can control the ambient light more easily.
I don't like to do too much post-processing to an image in order to make sure that it's as "honest" as possible. I'll do color correction, lighting and contrast tweaks to bring out the best of the image, but I don't do any kind of photo manipulation. I won't remove important aspects from a shot, and I won't pretend that a composite image is a real shot if it isn't.
This particular feature isn't tied to a particular news event, so it's not essential to be published this day. That's not always the case though — sometimes a whole set of photos needs to be produced and ready to go immediately, and every wasted minute counts. Often I'll edit and publish from the shoot itself, or even in the back of a cab, my laptop tethered to my phone for internet signal, on the way to a different shoot.
When I started, I quickly had to learn how to choose the right shots to take, how to shoot quickly, and how to do fast edits to turn round an article in a short space of time. My work has taken me from helipads overlooking the city, through to laboratory cleanrooms, into the heart of supercar production facilities and inside bunkers under London's streets.
It's regularly fast-paced work, but it's varied, rewarding and certainly never dull.
If you fancy getting into editorial photo work yourself then there are a couple of things I'd suggest keeping in mind. Firstly, whether you intend to write articles yourself, it's important to develop a good eye for a story. Understanding why a place or an event is exciting or important to a reader is the best tool to help you capture it in an engaging way. Simply turning up somewhere you've been told to go and firing off a few frames isn't going to deliver captivating work.
If you're trying to break into the industry, then the best thing you can do is to get out there and keep shooting. You don't need exclusive access to high-profile events to prove your worth as a journalistic photographer, nor do you need the best kit money can buy. Take your camera — hell, even your smartphone will do — and head to local events. Sporting races, parades, local bands playing shows or even a bake sale will all provide plenty of fodder for a portfolio.
Publications are looking for experienced, passionate photographers, not just the ones who've bought the best Canon lens. Showing that you've got skill and determination is the best thing you can do to make an employer take notice.
---
We hope Andrew Hoyle's action-packed day and tips gave you some insights into what his work is like. Want more inspiration? Scroll down to see some of the breathtaking photos that he captured and shared on 500px!
To see more, follow him on 500px, Twitter, or check out his website. Got any questions for him about photography or his career? Leave a comment for him below!
Don't forget to check back in next week for another installment of A Day in the Life featuring another awesome 500px photographer.