Pluto's unbeating heart has never looked more incredible…
We don't typically share images outside of the 500px fold, but some photos nobody on Earth could possibly capture, and this ultra-high-res mosaic image of our far-away frozen neighbor Pluto is one of them: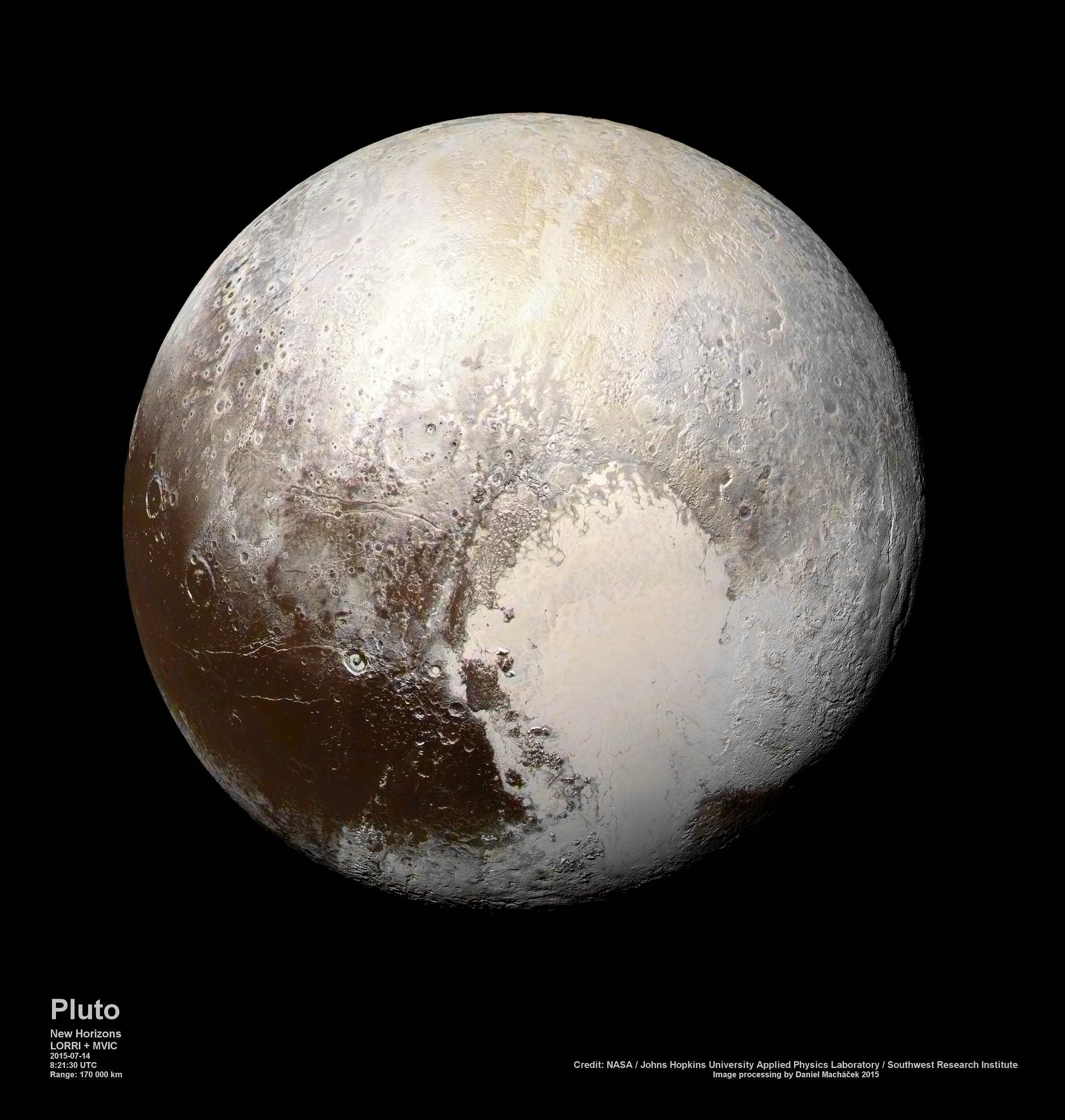 This mosaic image was put together by Daniel Machacek, and consists of 26 images captured by the NASA New Horizons spacecraft's LORRI imager. Machacek then colorized the final mosaic using a color image captured by New Horizons' MVIC imager.
According to Machacek, "This is best global mosaic of Pluto from the LORRI imager with resolution ~850 m/pix." But no need to fret if you want even better resolution, "New Horizons took even better global image of Pluto with the MVIC imager," he writes on his Flickr, "[it just] isn't available yet."
We'll definitely be keeping an eye out for that photo… in the meantime, we'll gawk at the high-res file that Machacek uploaded to Flickr and learn more about the photos he used to create it over on the New Horizon's website.
H/T Reddit