The question we get asked more than almost any other here at 500px is a deceptively simple one: "What kinds of photos sell?" People want to take advantage of our marketplace to start making cash from their photography, but they don't want to waste their time submitting work that doesn't sell, so they ask us great questions like, "What do buyers actually want?" and "How do I capture photos that sell?" Simply Sellable is our attempt to answer these difficult questions weekly. Each week, one of our expert Content Editors picks their favorite photos that have sold recently, and explains exactly WHY they sold—what makes those photos "simply sellable."
Wedding season is upon us! There are few moments in life that are as unique and spectacular as uniting yourself with someone you love. Wedding photography – the art of photographing a wedding and capturing those truly authentic, unique moments on film require some special considerations. Whether you are photographing for your own portfolio, for licensing or as a favor to some close friends, it is important to take into account the following tips:
1. Consider the light and the time of day.
As with most lifestyle photography, thinking about the direction and tone of light along with the time of day is critical. Always ask yourself how best to capture the soft angle of light rays and sun flares without compromising the scene or detracting from the moment. Most buyers want the scene to encompass the warmth of a couple's love, one that alludes to a close, personal connection.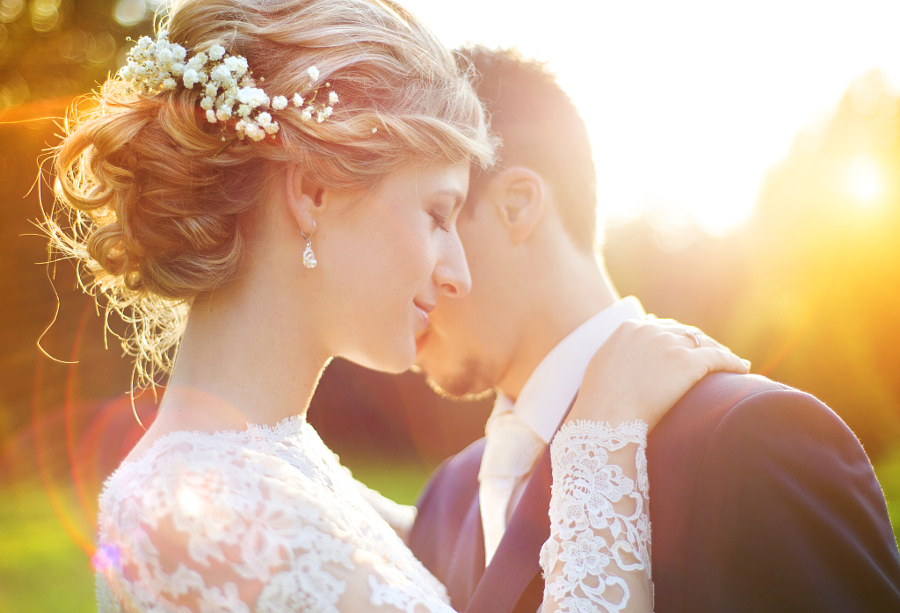 2. Background, environment, movement.
It is always important to differentiate when best to capture a posed versus an unposed moment. Buyers are definitely more prone to license a photo that shows a natural couple truly in love. Above, we have a romantic detail with natural lighting that helps allude to a realistic point in time between two people. When capturing a couple from a greater distance, though, it is often important to use additional tools to lend a natural feeling to the scene. For example, in the photo below, the movement of the couple, the wind blowing through the groom's jacket and the bride's hair create a dynamic portrait of a couple on their wedding day. Add to this the soft warm tones of the background, the tendrils of dust along the horizon of the landscape and some great copy space for a designer to work with and you have a winner with most buyers.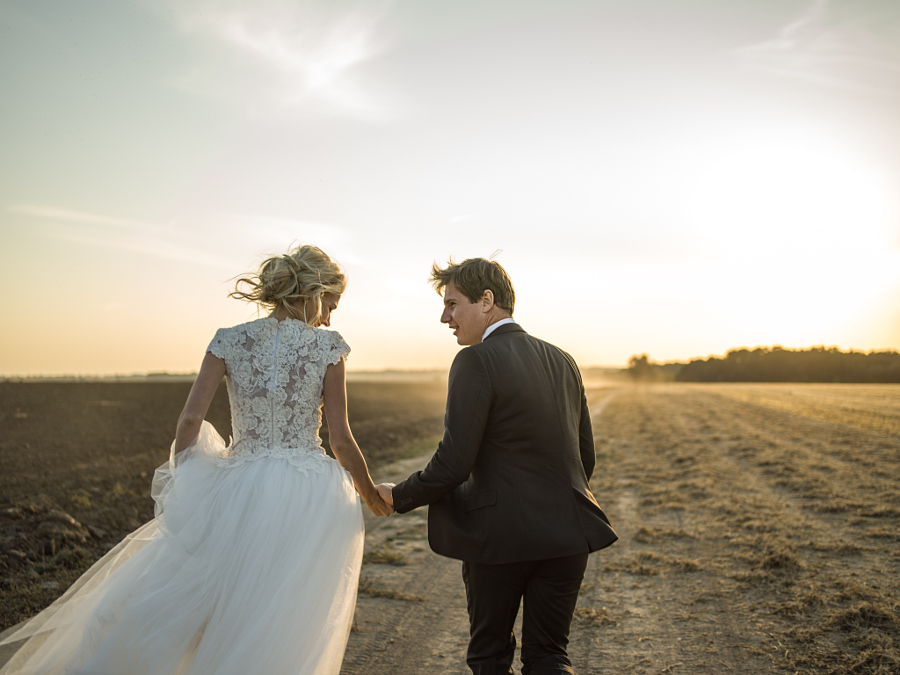 3. Capture that emotion.
A wedding day is a day filled with laughter, tears of joy, celebration and a variety of other emotions. As a photographer, capturing the myriad of feelings at play can be important in order to represent what is a truly joyous and momentous event. When focusing in on these feelings it is helpful to have the wedding participants not looking directly at the camera. Buyers prefer to see the bride, groom, or other attendees interacting with their loved ones in those "in-between moments" (i.e. a quick kiss, a private joke, a whispered thought, etc.). As the photographer, you should also pay attention to the background for color, composition and other aesthetic elements that are important to any buyer. Also, if the bride or groom are in the scene, be certain their happiness is a central component while not appearing too posed or generic.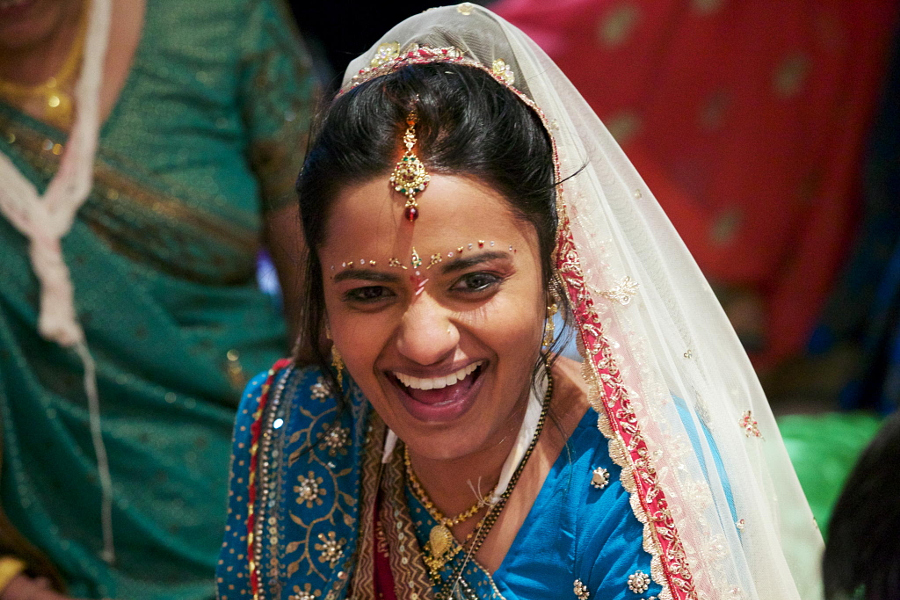 4. Be sure to remember the little things.
A great deal of planning and time can go into a wedding ceremony. Not only does a couple want to remember as much as possible about this special day (from flowers, to fashion, to food), but buyers license photos that are less specific in an effort to demonstrate the concept of love and unity. When capturing these detailed scenes, be sure to consider the background in an effort to make the composition unique and unusual.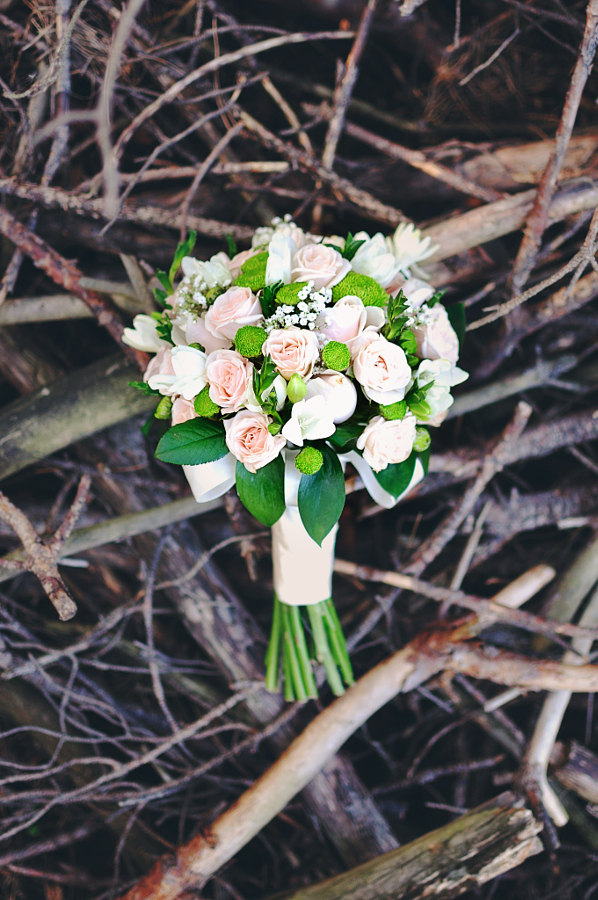 Patterns and textures are important along with using the contrast of light tones and dark tones in order to add extra pop to the photo.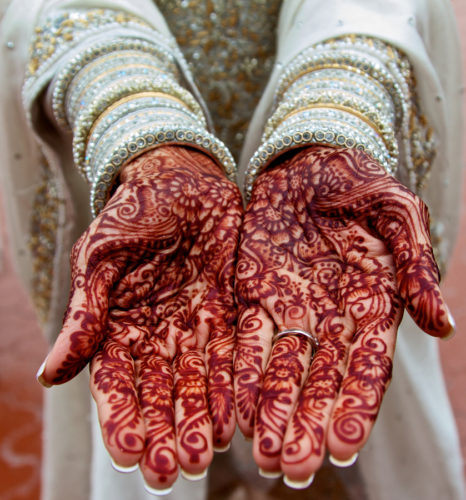 At the end of the day, whether capturing a wedding for personal or professional use, it is helpful to keep these considerations in mind. For more information on licensing your photos, especially in regards to model releases (although property releases and third party rights often need to be considered when photographing weddings), please see the article, "Everything you need to know about model releases" on ISO.
---
If you have any more questions for Kimberly about her insights above, don't hesitate to drop them in the comments below. And don't forget to check back in for the next installment in the series!