VAULT is an NFT space created by creators for creators, your go-to place for high-quality, curated, digital art from top creators around the globe. The VAULT highlight series focuses on the creators that are part of our NFT Community.
This week we are excited to introduce you to, Elnaz.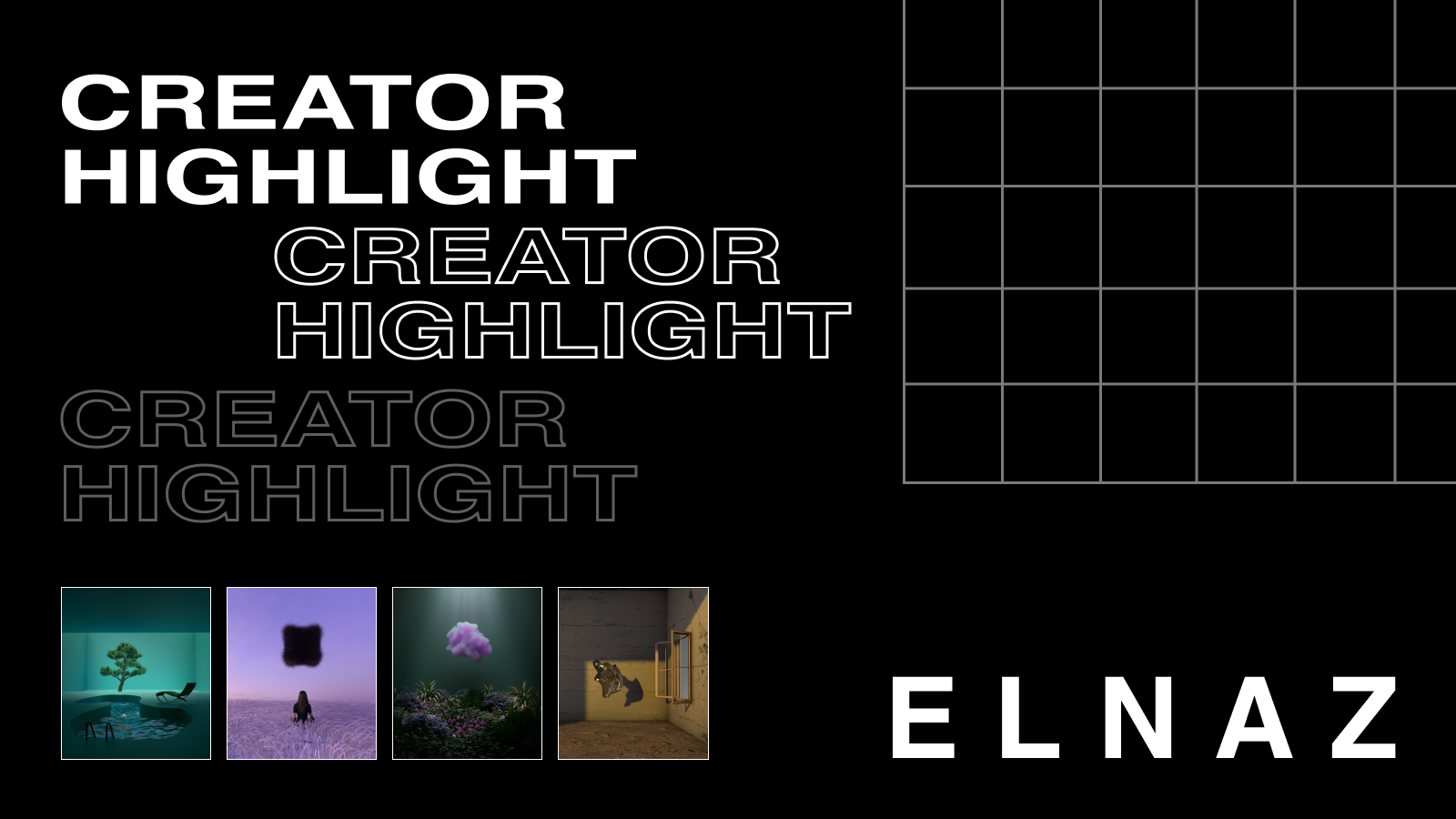 Elnaz Mansouri is a multimedia artist practicing in the fields of 3D Art, Photography, AR and VR. She received her BFA in 2013 at OCAD University, Toronto, and is currently completing her MFA at the Iceland University of the Arts. Elnaz focuses on abstracting and re-imagining environments and spaces while experimenting with conceptual ideas inspired by Magical Realism.
Get to Know the Creator and the NFT Space
What attracted you to magical realism and working in the 3D VR space?
As a former photographer who used a camera as a device for image-making, I ask myself questions such as what distinguishes between an image made by a camera and the one rendered using a highly photo-realistic 3D software? Is there a difference between a memory that is lived, and the one that is only imagined or dreamt of? My immigration experience is the central motive behind my interest in visual arts, and it fascinates me to discover how the subconscious mind plays a role in the way we dissect our identity and past in order to understand our present existence. I am curious to find different ways in which dreams and memories inspire creative projects and similarly, how various digital media, such as Virtual Reality, can allow us to dream.
What do you look for in an NFT platform?
An ideal NFT platform should have a user-friendly interface, as well as a unique curation for visual artists. 
Your color choices feel ethereal and are well suited to the type of content NFT collectors are attracted to, do you follow the NFT trends, and do you think it's important to stay informed of the type of work that is highlighted across platforms?
As a visual artist, I create my work based on the current emotional and mental states I find myself in and choose colors to represent the feelings that are deep in my subconscious. Although it is important to keep up with NFT trends and what type of work is mostly highlighted across platforms, artists should stay true to their style and concepts and continue being authentic in their art practice.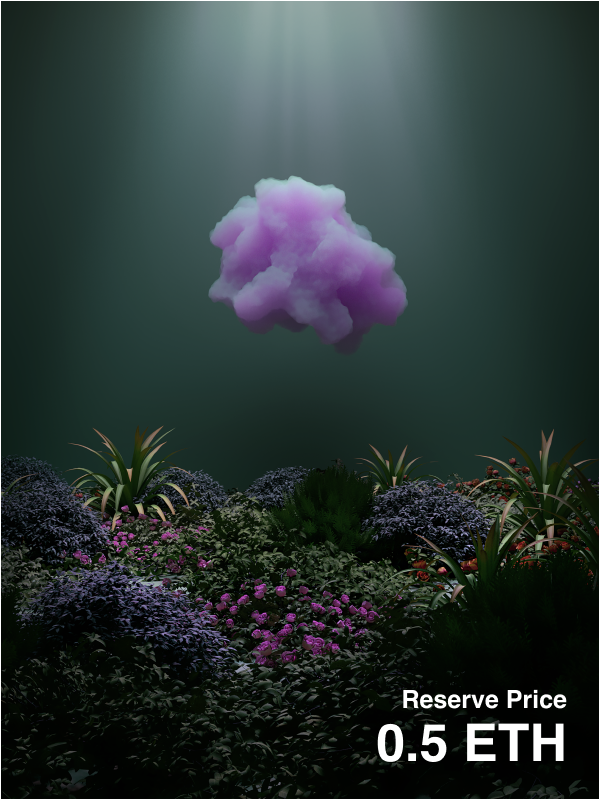 How do you prepare your art to be made into an NFT and do you have any tips for people setting up their profiles on VAULT?
Preparing art to be made into an NFT requires attention to detail and precision in the quality of the work. Once you export your file and are ready to mint, you have to make sure that the piece does not need any alterations afterwards as each minting process requires gas fees and burning and re-minting would be extra cost for the artist. I would make sure that my art is at its highest resolution and there are no post-processing errors that need fixing. 
What do you dislike about the traditional art world that you think the NFT space does a good job to address?
The NFT space allows artists to promote and showcase their art internationally, while the traditional art world feels more limited to location and specific networking. I also love the fact that artists can become collectors of art and support their community. This is something that the traditional art world lacks.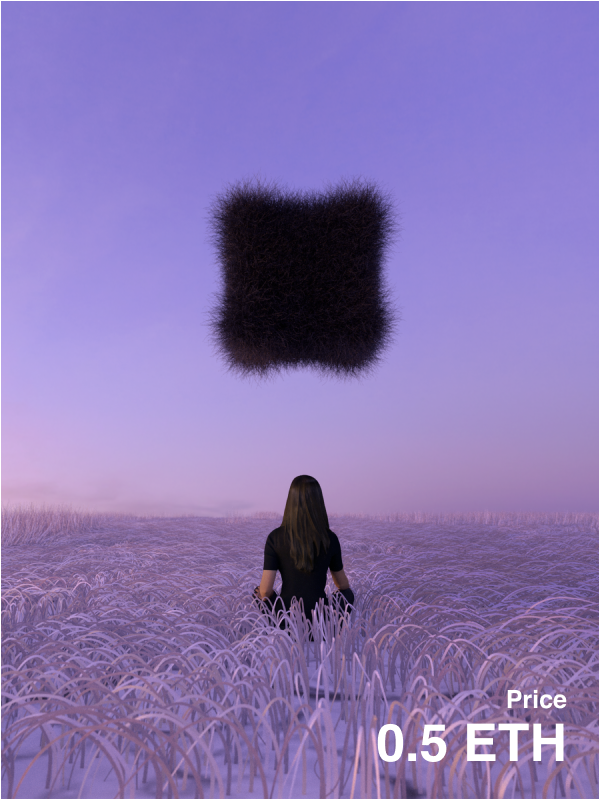 What's the best piece of advice you've been given by others in the NFT art world?
The most important quality an NFT artist should have is to be patient. The market can go through ups and downs and that should not discourage you from pursuing your journey as an NFT artist. Instead, work on building a community around yourself and keep on learning and upgrading your skills. 
Motion graphics are among the most sought-after art by NFT collectors, do you have any theories behind this?
Before NFTs, there was never really a platform or marketplace to celebrate the value of motion graphics. Artists could post their work on social media, but there were no options to buy them as a piece of art themselves. With the advancement of blockchain technology and NFTs, now videos involving motion graphics can be collected, which is revolutionary in the history of art.  
Where do you hope to see the NFT space go in the future?
I am very optimistic about the future of the NFT space and I am confident that it will change artists' lives in a positive way. I look forward to seeing more museums and galleries include NFT artists in their exhibitions, and I also hope the blockchain technology will advance in a way that gas fees become eliminated as it could be challenging for artists to mint and list their work as NFTs.
Follow Elnaz:
VAULT 
Twitter 
Instagram
Check out our previous VAULT creator highlights:
Iryna iSky 
Explore NFTs and more on VAULT