Whether he's out capturing sky-high buildings or venturing into the wilderness, Alen Palander has developed an eye—and passion—for shooting the most beautiful spots in the world. So when we stumbled upon his latest landscape photo in Banff, we immediately got in touch with this Toronto-based photographer and founder of The Passport Project to get the story behind the shot. Here's what he had to say:
"The Canadian Rockies are wondrous. They inspire a constant search for adventure. Going from the busy streets of Toronto to this landscape ignited my appreciation for landscape photography. I watched the sun sink slowly behind the mountains in Banff, leaving a trim of light on their peaks. The frozen waters of Vermillion Lakes reflected this magical experience, creating a picture-perfect moment before the sky filled with stars."
And guess what? Thanks to Palander, you can download a full-resolution version of this majestic image from the 500px Marketplace for free. It comes with a royalty-free license for all your campaign, project, and design use this season.
Simply click on the photo to download it now before it expires on March 31, 2016!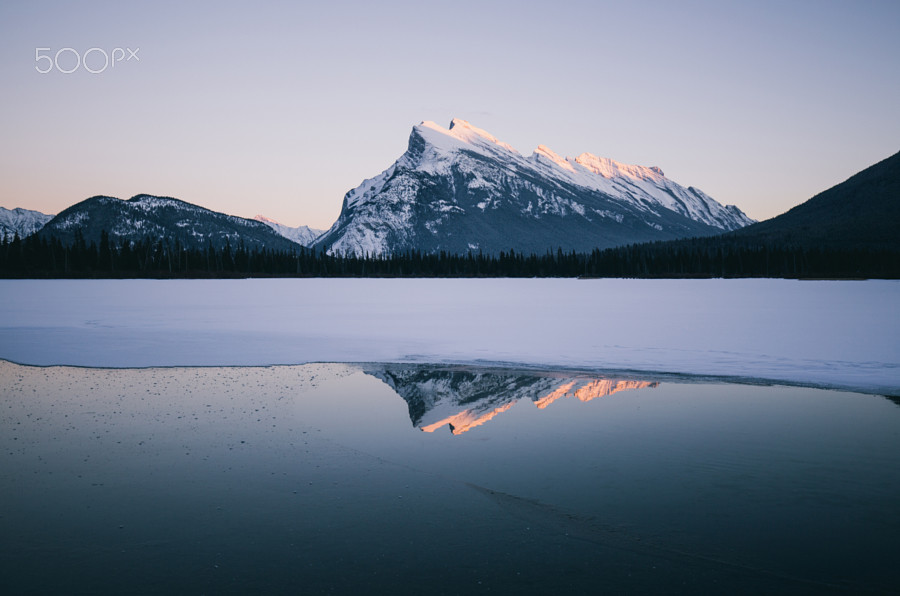 To explore more of his awe-inspiring landscape and street photography, follow Alen Palander on 500px, Twitter, or visit his website.