Header photos: "Viola Davis" by Corina Marie Howell (left). "Everything Comes Alive" by Chris Schmid.
Each month two photographers from the 500px community are selected to take over our prestigious Editor's Choice page. Their mission is to curate unique and captivating photos that you may have missed. With that in mind, we are excited to introduce our two new Guest Editors for the month of March: Corina Marie Howell, a portrait photographer in Los Angeles, and Chris Schmid, a wildlife photographer based in Switzerland. Scroll down to read more about these inspiring artists and visit their breathtaking work online.
Meet Corina Marie Howell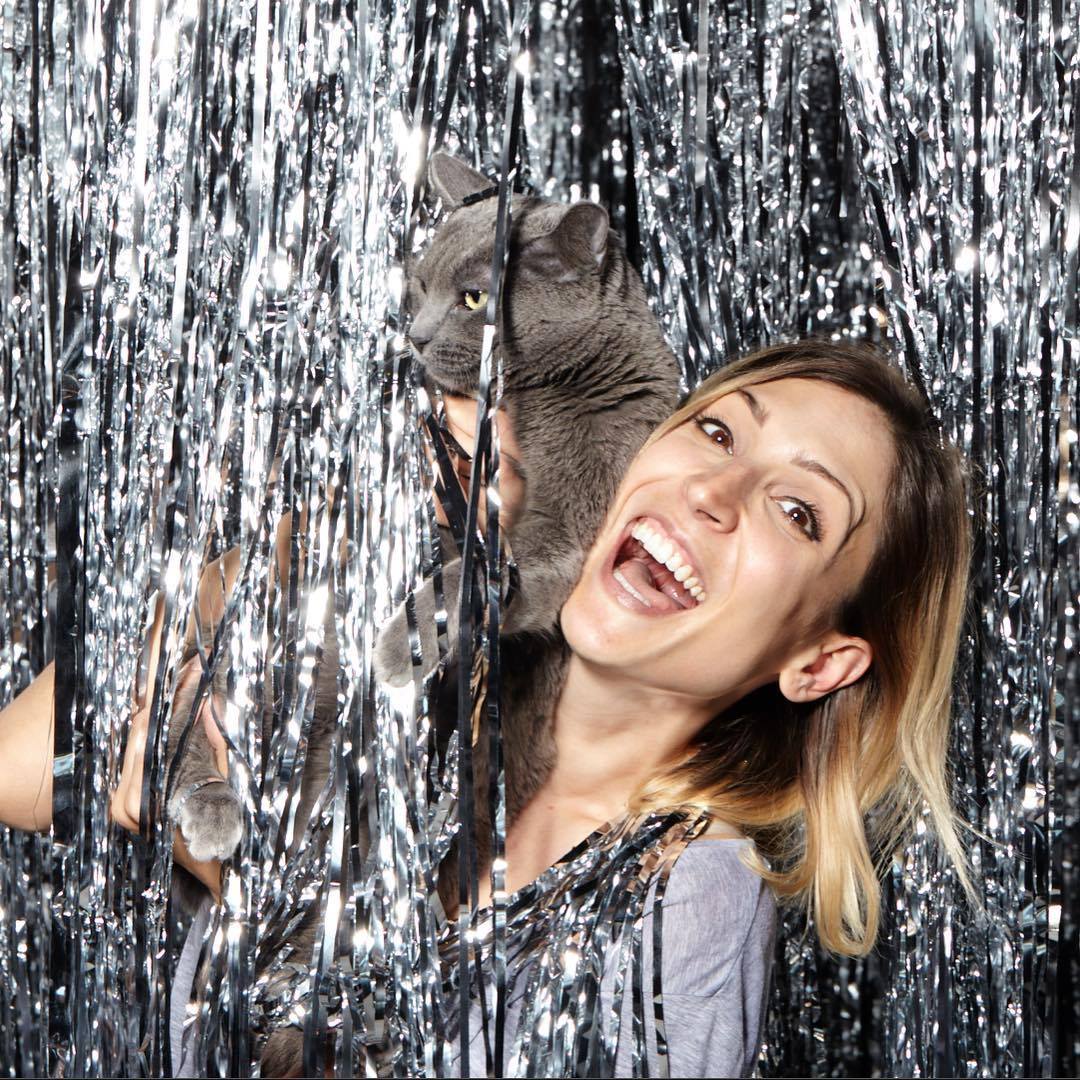 Corina Marie Howell is a commercial photographer and director specializing in entertainment, beauty, and advertising working out of Los Angeles. She considers writing her own personal blurb to be very challenging but likes to think of herself as considerate, collaborative, imaginative, and, above all things, bad-ass. Corina began her career as a magazine photo editor and producer in the entertainment world working for the publication Movieline's Hollywood Life and then later The Hollywood Reporter. Now, as a photographer, she has worked with many celebrities of film, TV, and music as well as companies like Paul Mitchell, NYX Cosmetics, The Academy, iHeartRadio, HBO, Jbrand Jeans and more.
Star Wars: Rogue One's Riz Ahmed by Corina Marie Howell. Canon EOS 5DS R, EF100mm f/2.8L, Macro IS USM, 100mm/ƒ/8/1/160s/ISO 160.
Q: Who is your favorite photographer and why?
Oh man, can I name a bunch? Art Streiber, Mary Ellen Matthews, Robert Trachtenberg, Jill Greenberg, Ruven Afanador, but also some younger artists like Pari Dukovic. I like bright colors and sparkle and pop! But more importantly, I like people who intelligently represent who personalities are or what they represent through the use of sets, color, and lighting.
Oscar Winner, "Viola Davis Flower" by Corina Marie Howell. Canon EOS 5DS R, 100mm/ƒ/8/1/160s/ISO 100.
Q: If you could have dinner with one person (living or deceased), who would this be and why?
Ava Duvernay seems like she would be an interesting person to have a dinner date with. I am becoming more and more interested in motion as time goes on. But I would also love to talk to another woman about her path to success.
"Nick Jonas" by Corina Marie Howell. Canon EOS 5DS R, EF100mm f/2.8L Macro IS USM, 100mm/ƒ/13/1/160s/ISO 160
Links
500px: 500px.com/corinamarie
Instagram: @corinamariephoto
Personal Website: CorinaMarie.com
Meet Chris Schmid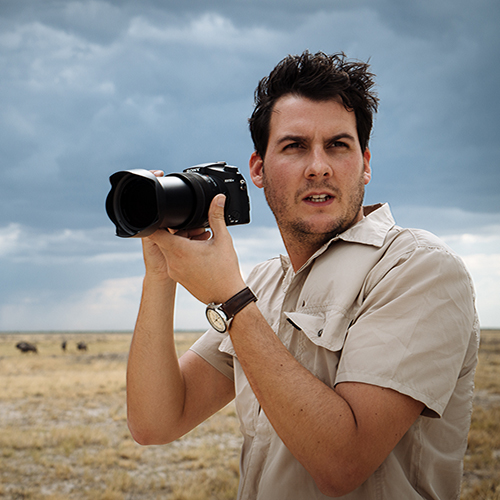 Chris Schmid is an award-winning photographer and filmmaker based in Switzerland, although his work takes him all over the world. His subjects focus on wildlife, travel, and outdoor activities. His photographs are an invitation to discover the world with wide eyes and vibrant enthusiasm. His aspiration always remains the same: approaching the environment in the midst of its elements. He is a Sony Global Imaging ambassador, a DJI ambassador, and an official contributing photographer to WildAID. He has won multiple international awards, including PDN World in Focus, IPA Professional, PX3 Prix de la Photographie de Paris, and Nature's Best Photography Africa. Chris is also a contributor to the Remembering Elephants project, the Born Free Foundation fund-raising book and exhibition, illustrated by the world's finest wildlife photographers. He and his wife Carolina are the founders of Eyemage Films, a film production company whose mission is to highlight issues around conservation and the protection of wildlife through engaging and educational content.
Q: Who is your favorite photographer and why?
To be honest, I could not pinpoint an exact person these days, as I believe so strongly that you must surround yourself with as many good people as possible that create an amazing atmosphere. There are a few friends in particular who, through their grounded nature, continue to keep influencing and inspiring me, as my ultimate goal in life is to be educated and understand the world around me. For example, I really love the work from Dereck and Beverly Joubert, both in photography but also in filmmaking. They're two inspiring people, especially in the environmental conservation of wildlife. They really take animals like individuals in their movie, as does Beverly in her pictures. And I think if we want to touch people about protecting our environment, it's very important that people get attached to an animal. I also really love the work of Jim Brandenburg and Vincent Munier. And I'm not a big fan of oversaturated images and busy subjects. I love it clean. I love the simplicity in nature and wildlife photography and that's exactly the work of Jim Brandenburg.
Q: If you could have dinner with one person (living or deceased), who would this be and why?
It'll be Dereck and Beverly Joubert to talk about conservation and Africa.
Links
500px: 500px.com/schmidchris
Instagram: @schmid_chris
Facebook: facebook.com/chrisschmidphotography/
Personal Website: SchmidChris.com