When it comes to dreamy travel photography, we look to Oscar Nilsson's work for inspiration. A Swedish native, he followed his passion for travel, portrait, and product photography all the way to San Francisco, where he now currently lives. This led him to create the widely-used #nowrongwaysf hashtag, and got him working with brands like Heineken, Toms, Fiat, and Roadtrippers, which you can find more of in his personal website. We're more than delighted that he joined 500px and brought his visual aesthetic to our very own community, so we caught up with him to ask him about his photography, travels, and the story behind some of his most memorable shots.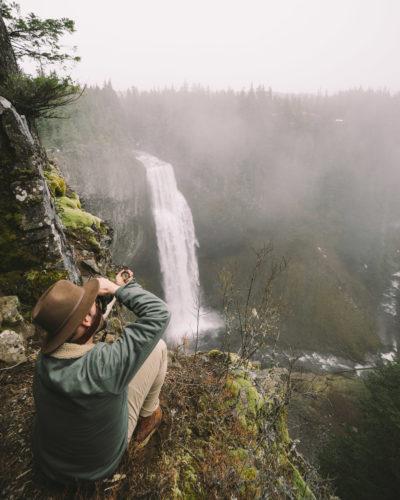 How did discover photography?
I got into photography after moving to California about two years ago. I was amazed by the scenery out here on the West Coast, and it inspired me to get my own camera. I started snapping away!
What's your photography style?
My style is focused around the outdoors, and pursuing everyday adventures. I'm living downtown in a big city, but I'm trying to find the wilderness in the city, as well as out on the road.
Where did you find inspiration as a photographer?
I feel like there's inspiration in everything once you start looking! In a place, in an object, in a person, and if all else fails, there's always a ton of inspiration online.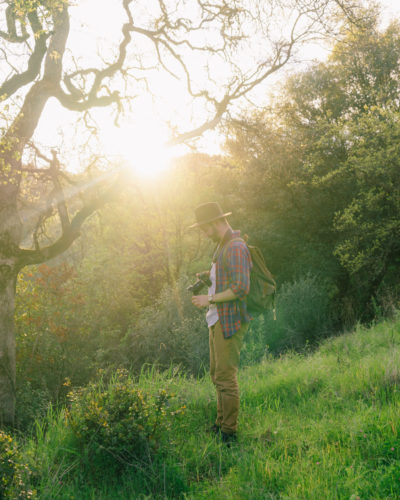 What challenges have you faced with your photography?
To find time for all the things I want to do. There's so much to do, and so little time!
We agree! What are some of your favorite places to shoot?
Hard question! The beauty lies in the variety to me. I would say California has a special appeal to me, with all its beautiful nature and coastal gems.
You have a lot of followers on social media. What's the secret to your success?
Of course, there's plenty of factors. The biggest one is to take a genuine interest in your own work. People are always going to have different opinions about all the art forms. But if you really love what you do, it's easy to tell and it also make followers matter less.
Could you tell us how you founded the hashtag #nowrongwaysf, and how it grew to the trending hashtag it is now?
I started the community, "There's no wrong way to love San Francisco" when I first moved to the city. I realized that there's more to see in this city than what first meets the eye. I decided to start a hashtag to let other people show me what they love about this city.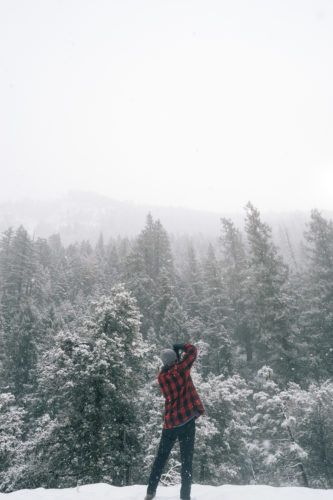 What is the difference between shooting in a group vs. shooting by yourself?
I've learned to shoot mostly by surrounding myself with talented people. I really value being able to work together on projects, but I also feel that I really grow by shooting by myself. At photo meetups or photowalks or bigger photography gatherings, I rarely shoot at all.
What can we find in your camera bag?
Canon 5D mkIII or Sony A7Rii, 2­-3 lenses, a tripod, some MD filters, a Phantom 4 drone, usually some 5-hr energy shots and snacks, flashlights, and plenty of camera and drone batteries.
What's next for you in 2017 in terms of adventures and projects?
I have plenty of smaller California and USA road trips in the works. You can follow along on my Instagram Stories.
What's the best advice you can give to photographers who want to shoot like you?
I'm trying my hardest to teleport the viewer into my photo and to show them the beauty of the scene I'm in. I try to add an element of presence into my work whenever I can.
Story Behind the Shots
Now that you've gotten to know Oscar better, it's time to get the story behind some of his most unforgettable photos on 500px. Read on, and get inspired!

"This photo was taken in Horseshoe Bend in Page, AZ last fall. I was there together with my girlfriend and some of my biggest inspirations in terms of travel photography: jasoncharleshill, helloemilie and zachallia.

"Zion squad goals! This was actually during the same road trip as previous photo, but earlier while in Zion. It was my first time hiking the Narrows and it was a really majestic experience, highly recommend it!"

"Me and my girlfriend was heading up to Portland and found out that the tulips in Oregon were in bloom! Of course we had to stop by and we made it just in time for sunset. A colorful and magical experience."

"Here's another flower field, but this time in Dixon's sunflower fields. It was an amazing location for portraits and we had a lot of fun playing in the fields. This particular photo I shot with my drone."

"I was visiting some friends down in LA and met Kameron down there who lives out of his van. We took a trip out to Malibu and after shooting a little bit Kameron and Johnnie got up on the roof for some sunset acro yoga."

"This is a photo from my most recent visit up by Pt. Reyes. I don't think I've ever been up there in sunlight, it's always very foggy, but I don't mind it at all!"

"Leap day at Glacier Point! This is a photo from about a year ago from sunrise by Glacier Point in Yosemite. This random woman decided to take a leap close to the edge and I grabbed my camera and ran down to get a better angle."
To see more his awe-inspiring photography, follow him on 500px or his personal website.