Photo: Waiting for next year!… by Jan Kasl
At 500px we're totally committed to helping photographers increase their visibility and get clients. Back in December, we announced our beta version of photographer Directory. Today, we're pleased to announce that the Directory is now fully available to the public.
The Directory currently lists 50,000 photographers in more than 11,000 searchable locations representing 191 countries—and we just launched a few weeks ago!
With a Directory profile, you can connect directly with clients and set your own rates for offline work. 500px clients can easily find talented photographers by specialty and location in the self-service tool. The 500px team will also use the Directory to find the right photographers for its large corporate custom photography-on-demand assignments around the world. If you aren't in there, we might not be able to tap you for a great custom Assignment.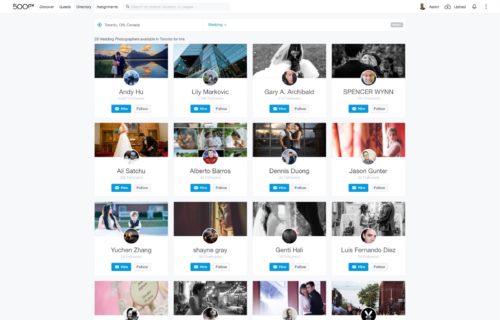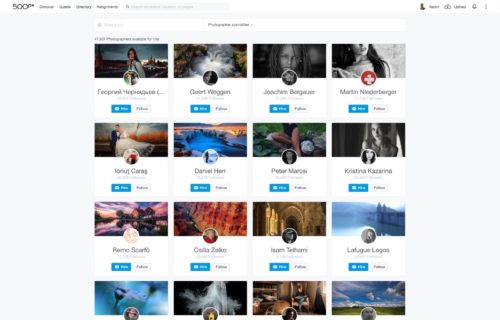 Photographer profiles in the Directory include brief bios, self-selected portfolios, work availability, equipment, and more.This is your chance to promote yourself! When clients find someone they like, they simply click the "Hire" button to start a contract discussion.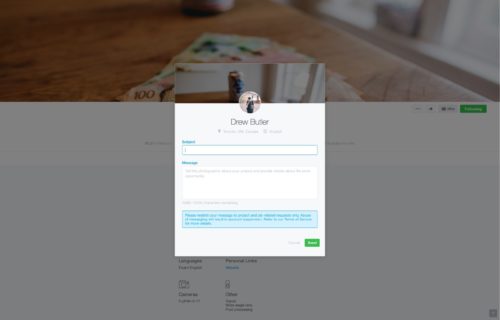 How to get in the Directory
Getting added to the Directory will let clients contact you directly, and it will also enable the 500px team to offer you Assignments. To get started, just go to your profile and fill out the three-page form to tell us about yourself, your equipment, and your services. You'll also need to upload portfolio photos that support your offerings.
Once your profile has been completed, you'll see a "Services" tab replace the "About" tab you have now. Your "Services" tab will be populated with the information you put in your form, and you'll be all set!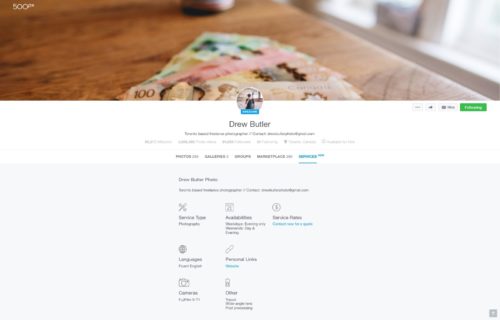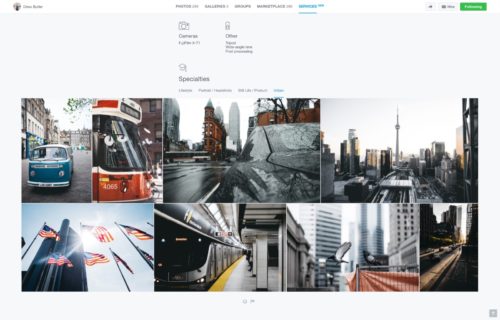 Currently all 500px members are eligible for the full Directory experience. Starting in early April, only paid tiers will have access to the Services tab. Are there other features you'd like to see in Directory? Make sure you let us know! Check out the Directory here.
But wait! There's more!
We're also excited to announce we've teamed up with Adobe to give photographers even more opportunities for exposure. A selection of the best of 500px will be included in the Adobe Stock Premium collection, a highly curated collection of over 100,000 images sourced from some of the world's leading photographers and agencies. Millions of creative buyers can use the seamless integration between Adobe Stock and Adobe Creative Cloud to find great 500px photography.
We hope you'll make full use of 500px to take your photography career to the next level. Thank you for being a part of the 500px community!