For the first and possibly only time ever, 500px and Adobe have decided to discount the already amazing Awesome + Adobe account by a whopping 25%!
This is big news! Partly because we've never done this before and may never do it again, and partly because you can now get the an Awesome account AND the Adobe Creative Cloud Photography plan for only $10.35 per month.
Basically, you're getting an Awesome account for .35 cents per month — that's the price of a cheap gum ball!
Note: $10.35 per month reflects North American pricing. The same 25% discount is being applied to all countries, but the final monthly price varies based on region.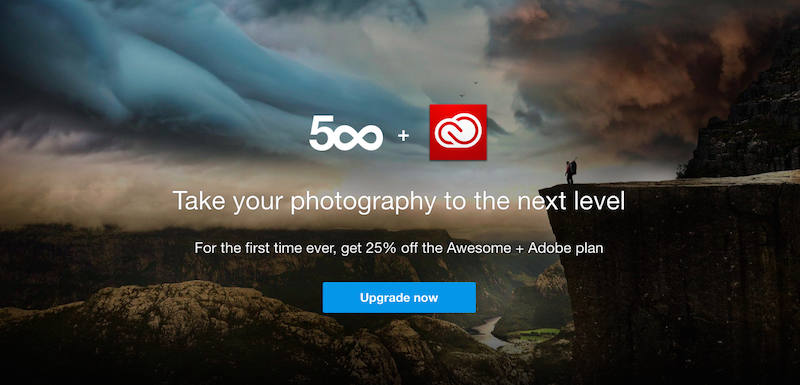 Take your photography to the next level with Adobe's industry-standard, world-class photo editing and organization tools, then share that photography with a world-class community of 5 million photo lovers like you, all for just $10.35 per month.
Between Adobe's complete tools and unlimited access to the 500px platform, you're running out of excuses: we expect you all to be creating and sharing work like this by the end of the month ; )
So what are you waiting for!? Take advantage of this limited time offer right now.