Campfires.io, a website where amazing designers from all over the world "share tips, insights, war stories, and more," recently interviewed our VP of Design Adam Shutsa about his background, what a "normal day on the job" looks like at 500px, common design mistakes, tips, and a whole lot more.
This fantastic interview is being republished in our Designer's Corner with express permission from Campfires.io.
---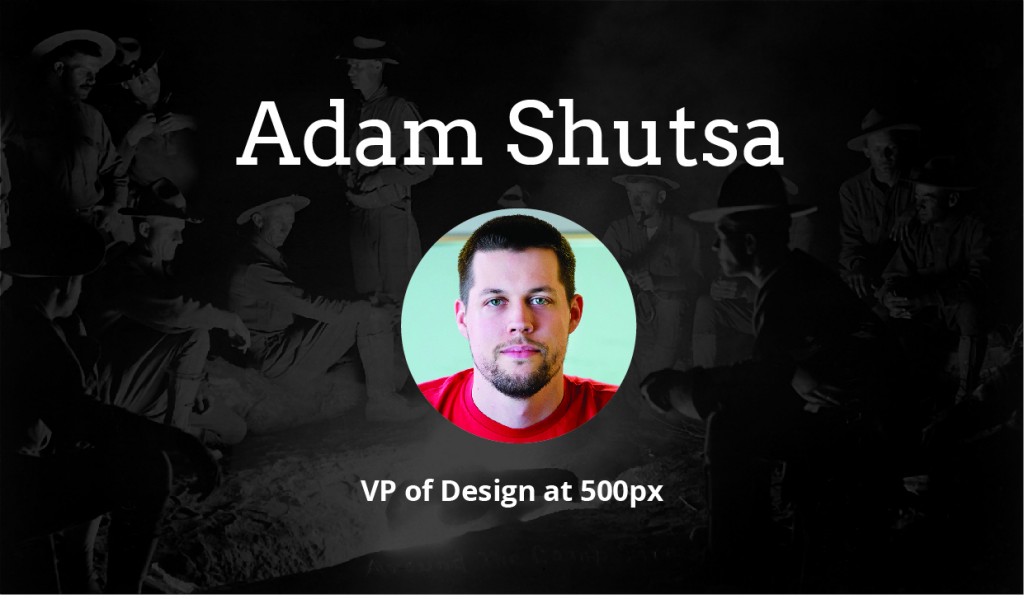 Adam Shutsa is the VP of Design for 500px, a photo community for discovering, sharing, buying and selling inspiring photography powered by creative people worldwide. Currently living in Toronto, he is also the co-host the much-too-short-lived design podcast, The Master Branch.
Where do you work and what is your current title?
I'm the VP of Design at 500px.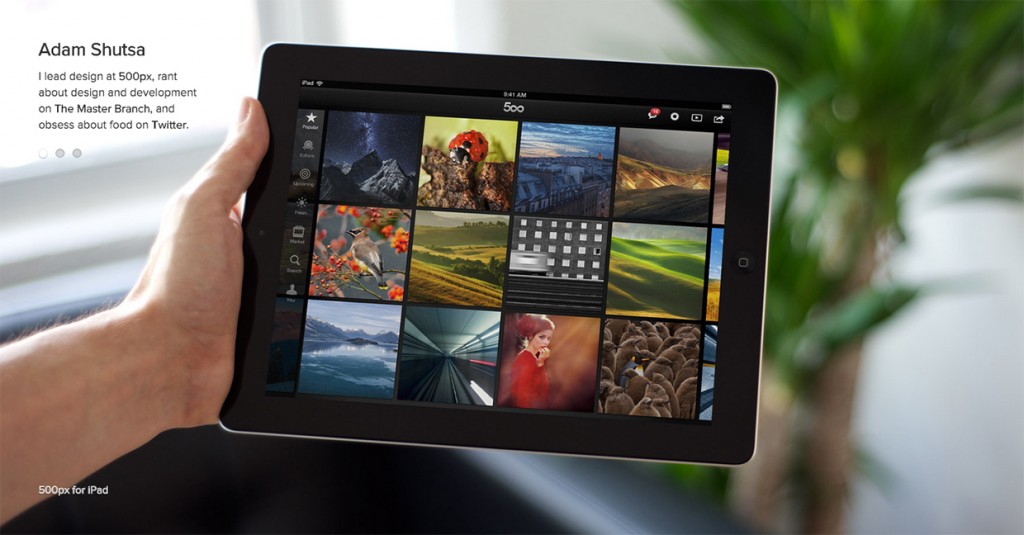 Please tell us a little bit about yourself & your background.
I've always been around new technology. Some of my earliest memories are sitting on my dad's knee playing computer games on a Commodore 64. I've also always wanted to do something creative. When people use to ask what I wanted to be when I grew up, I would say architect or chef. The job title of "Web Designer" didn't really exist then. It wasn't until high school that those two paths naturally merged and I knew I wanted to become a Designer.
What was your first design job? Any interesting stories about how you broke in?
My first real design job after college was for a major automotive company, helping redesign and rebuild their entire corporate site. I was originally hired as a Flash Developer. But that role quickly turned to Designer when they realized how much I could help with design.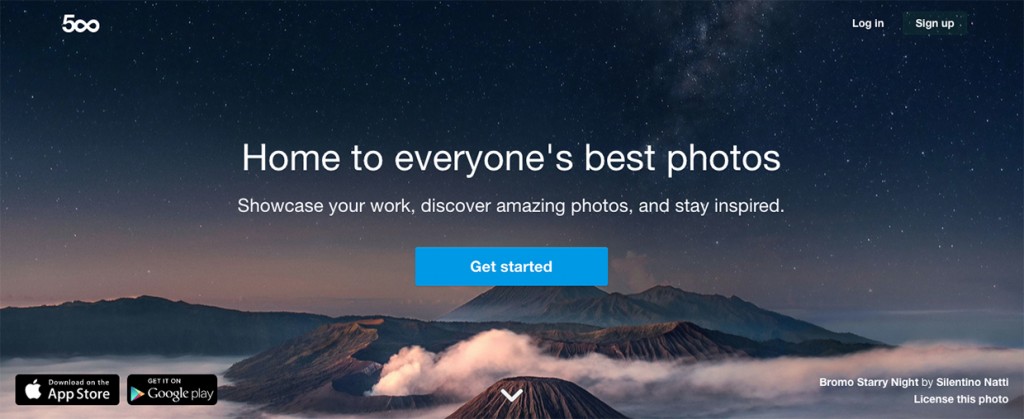 Please describe normal day at your current job. What's the workflow like? What are your primary responsibilities?
On a high-level, I work with the product and design teams to imagine, define, and design the awesome products we have on 500px.com, 500px Prime, and our mobile apps. I also work with the executive team to help build the company vision and goals.
From a day-to-day standpoint, I work side-by-side with the other designers to help set the design strategy, process, and style. As well as help solve any problems and clear any roadblocks that might popup to make sure we are producing excellent, world-class products.
"Take a step back. Understand the problem. Ask questions to find out what you're missing. There's a lot of work that happens before you get to see pixels."
What's a common mistake you often see entry level designers make? What are some tips to avoid or overcome it?
I often see new designers try figuring out the end product too quickly. They hear about a problem, think of a single idea, and jump straight into Photoshop to make it pixel perfect.
There are so many important things to do before that. Take a step back. Understand the problem. Ask questions to find out what you're missing. Brainstorm ideas with other designers. Sketch out your ideas… and so much more. There's a lot of work that happens before you get to see pixels.

Any industry sites or blogs you read on a regular basis, or anything else you read for inspiration?
I'm very lucky to work with a great team of designers. I get a lot of inspiration from them. Sure, we share articles that we find on Medium and Designer News. But it's the discussion afterwards between the design team that is even more interesting. We ask, 'how can we take what we read and turn it into something that can help us?' It's great to surround yourself with people who want to learn.
Also, because of my job, I get to look at beautiful photos all day. There is actually a lot I have learned about design by looking and taking a lot of photos. They share many of the same properties: colour, shape, and story telling to name a few.

There's something new and amazing coming out every day. What's something awesome you've seen recently that you're dying to share, or something you're excited about?
I've always been obsessed with thinking of different ways we might one day interact with technology and information. Videos like Microsoft's "Productivity Future Vision" or Corning's "A Day Made of Glass" are really exciting. I love the idea that you would be able to interact with just about any surface.
As for something more tangible, I'm really enjoying using Framer JS. I love to design in code and Framer JS make it super easy to prototype any idea that comes to mind and see it on the device immediately.

What advice would you give to someone trying to break into the industry?
The more work you create, the better your work will become. Sometimes it'll be difficult, and sometimes you won't be happy with your work. But ask any designer and they all know their best work is yet to come. Perseverance is key.
Also, design is becoming more and more about motion and animation. Take the time to learn at least enough front end coding to prototype this motion. It's always best to stay ahead of the curve.
"The more work you create, the better your work will become. Sometimes it'll be difficult, and sometimes you wont be happy with your work. But ask any designer and they all know their best work is yet to come."