Editor's Note: Limited Edition prints of the incredible photograph above are available for one month only at a special supporter price over on Alexia's website. Click here to find out more.
---
A storybook is merely a container — a parcel filled with wonder that, once opened by a skilled storyteller, leaps off the page and envelops reader and listener alike. This is the scene unfolding in world-renowned artist, photographer, and 500px May Guest Editor Alexia Sinclair's latest photograph: Into the Gloaming.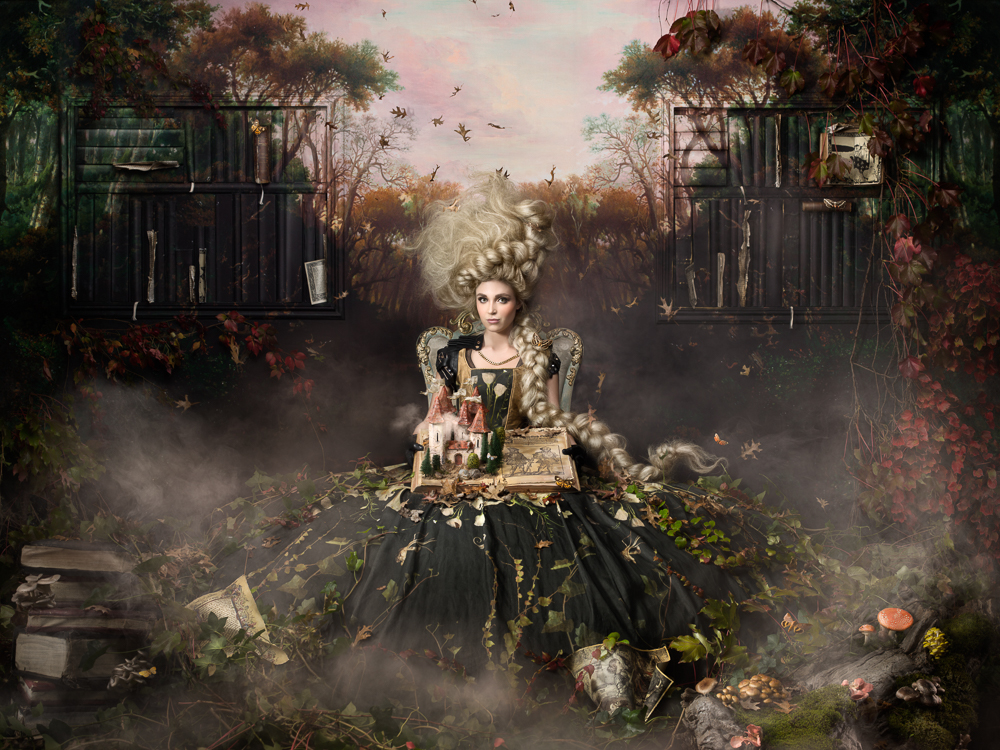 Into the Gloaming is, in fact, a whole series that is being kicked off today by the hero image above of the same name. Described better by Alexia than we could manage, she sets the stage for the storybook series in an appropriately storybook fashion:
For those not up to date on their old English. The gloaming is that time of day where the soft glow of dusk envelopes your soul. Where the nocturnal gatekeepers take control and anything seems possible. You can (at least I do) imagine secret doorways in the trunks of trees or toadstools the size of houses. It's easy to understand why it's commonly known as the magic hour, anything seems possible and that's where we begin.
The stage set, Alexia did what she does better than just about any other artist in the world: she began a weeks-long, painstaking process to create a scene with so much detail you could (and should) easily lose yourself in the resulting photograph.
But don't take our word for it, she captured the entire process on video — in more detail than ever before — for Into The Gloaming Episode 1. Ever wonder how much work goes into creating a scene like this IN-CAMERA… click play and find out:
From the actual fabric print, to the dress, to the plants, to the book, to the set, to the mushrooms, to the hand-made castle, Alexia's attention to detail and refusal to compromise on a single piece of her imagined scene is awe-inspiring… and maybe a little nuts ; )
The Set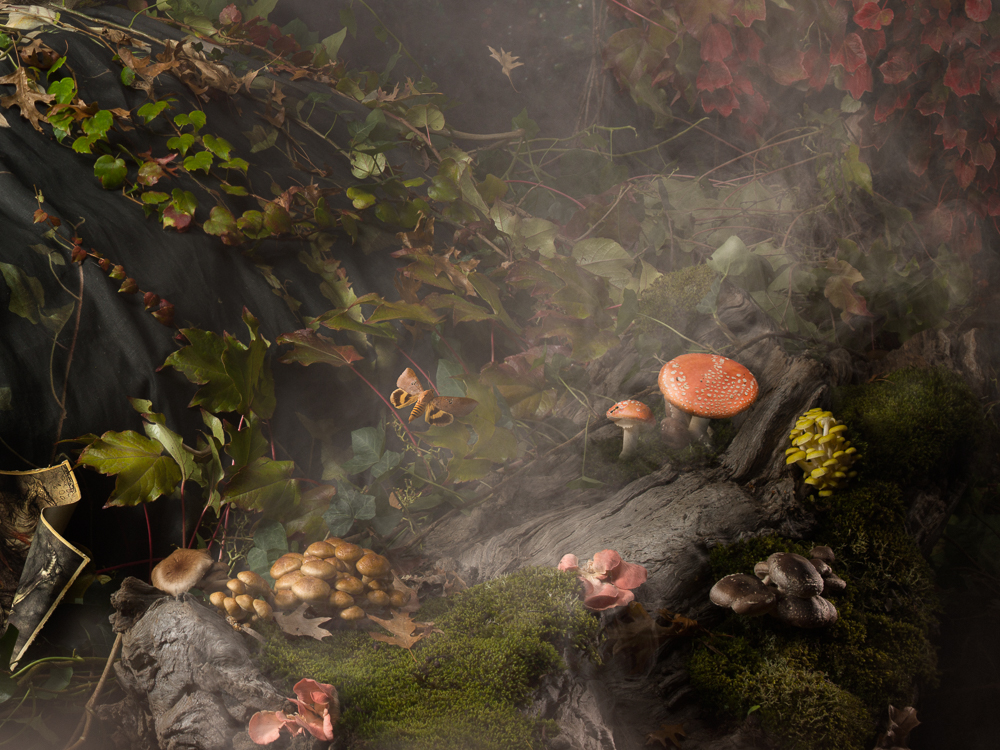 The Book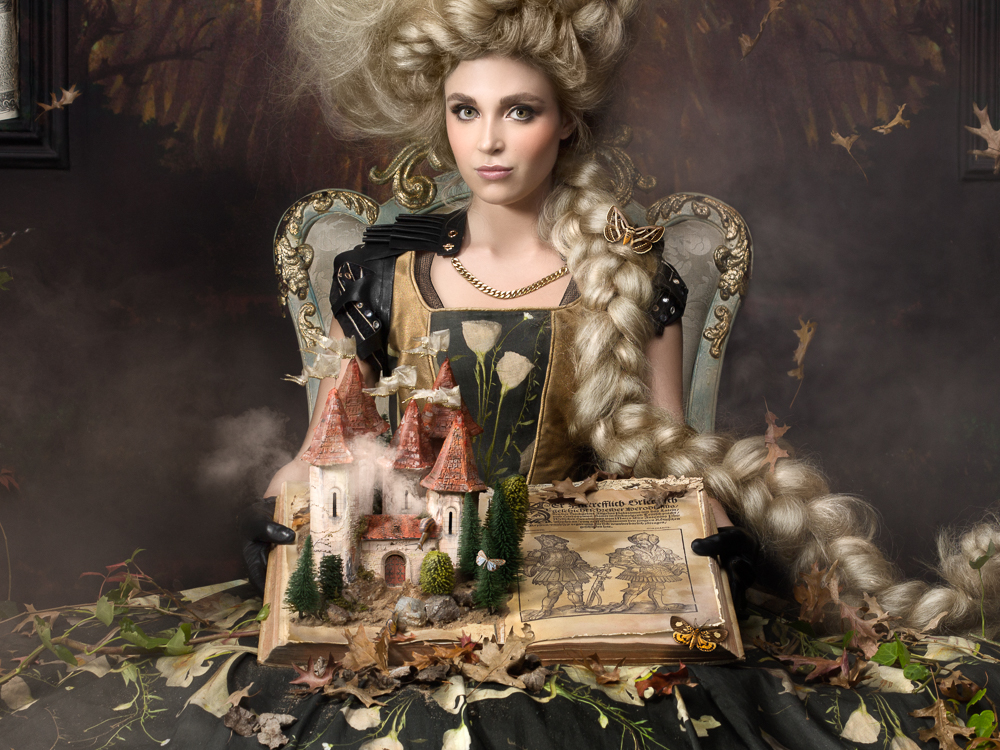 The Dress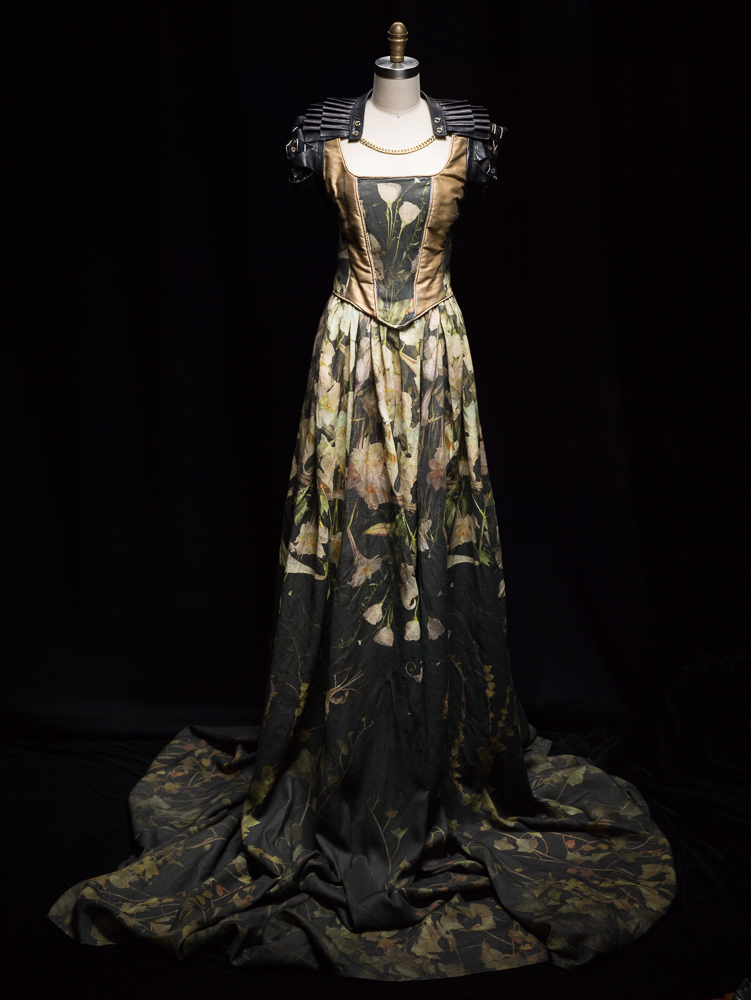 The eye-opening thing about this unprecedented BTS look at Alexia's process is seeing just how small a percentage of the work actually happens behind the camera and even afterwards in post-processing.
She literally creates her scene and props by hand, or spends countless hours searching for them high and low — the mushrooms, for example, were grown in a 600-meter long decommissioned train tunnel which prior to mushroom farming held World War II munitions for the United States Government.
The video also shows the importance of working with incredible, dedicated assistants and creatives. That hair didn't do itself, and late nights building a castle from scratch because you couldn't find one that was good enough aren't nearly as fun without delirious exhaustion jokes.
Here are a few behind the scenes images of the prep process that Alexia was kind enough to share with us: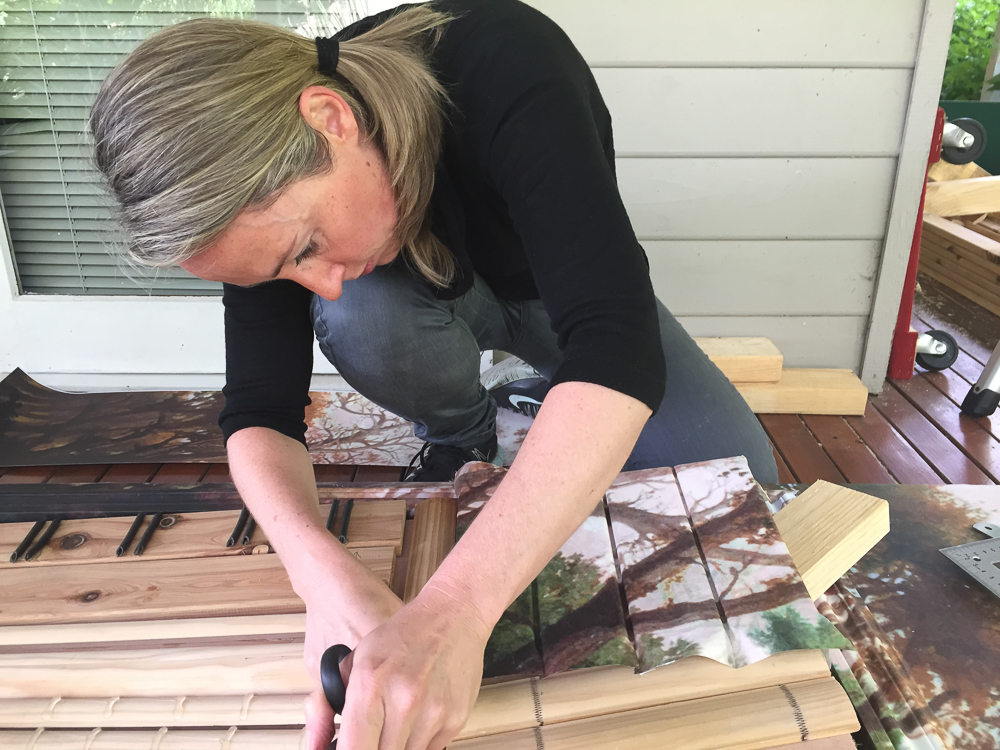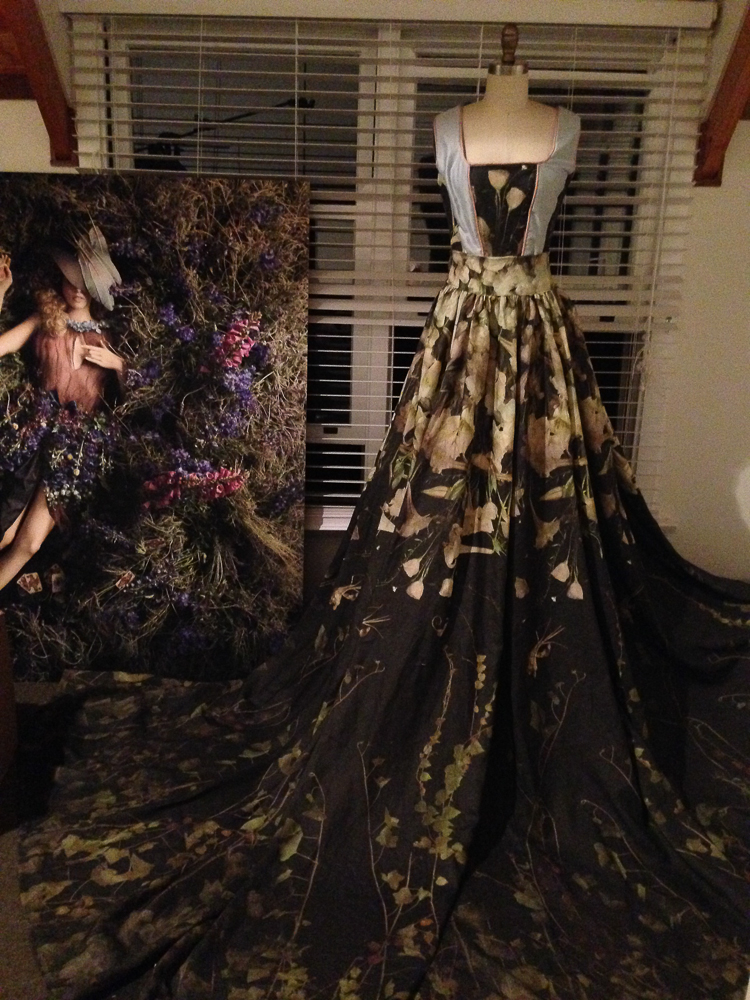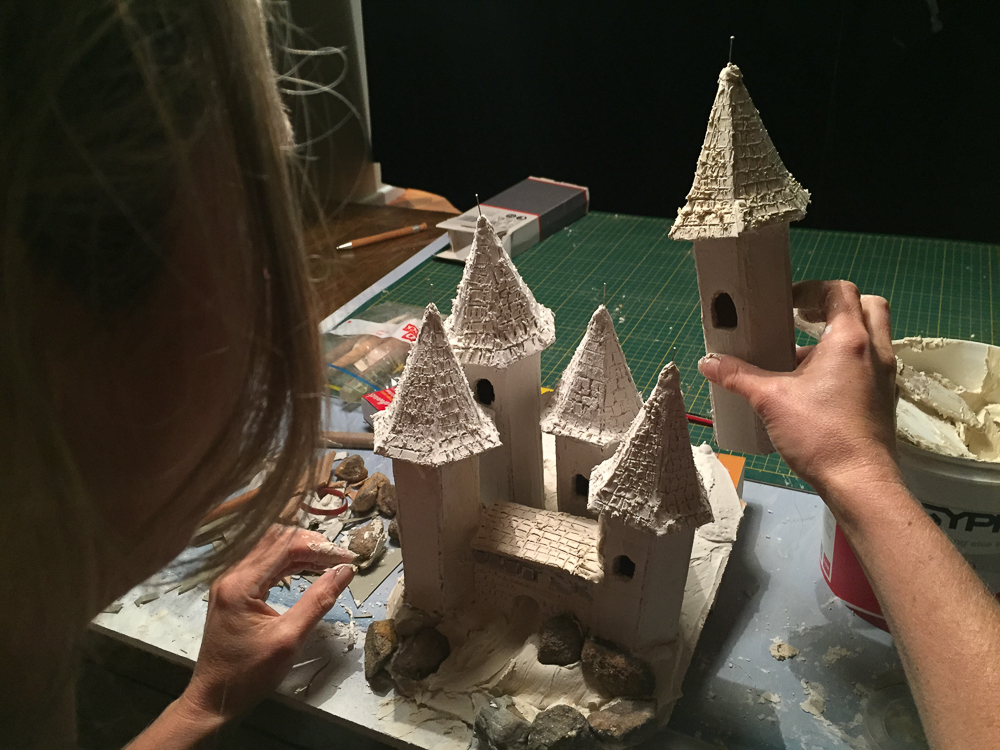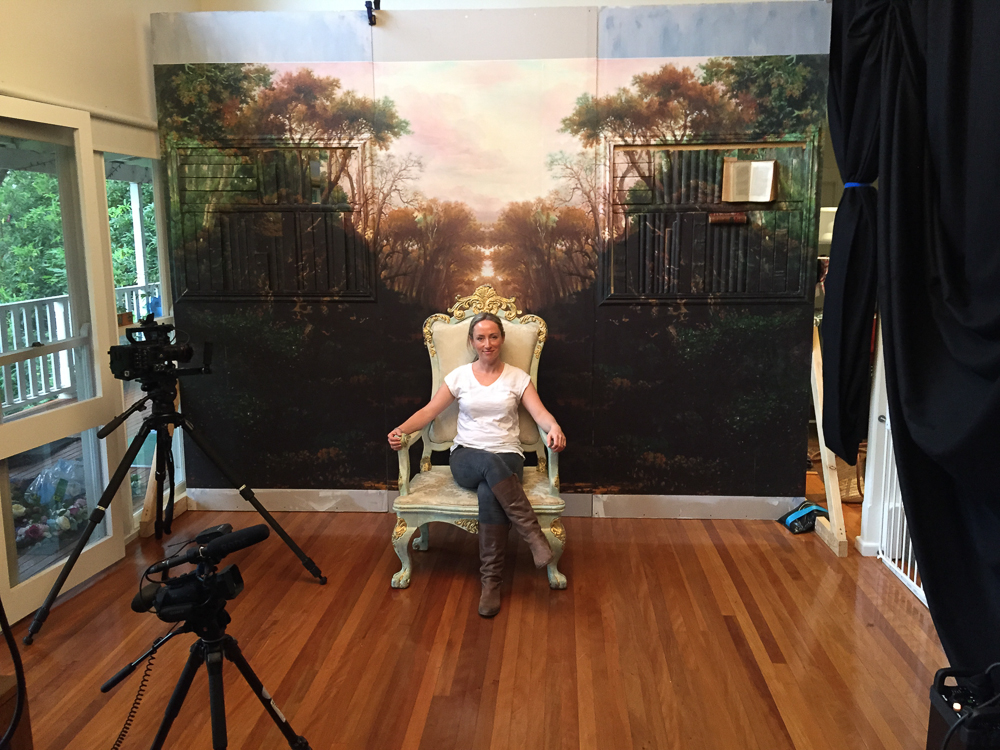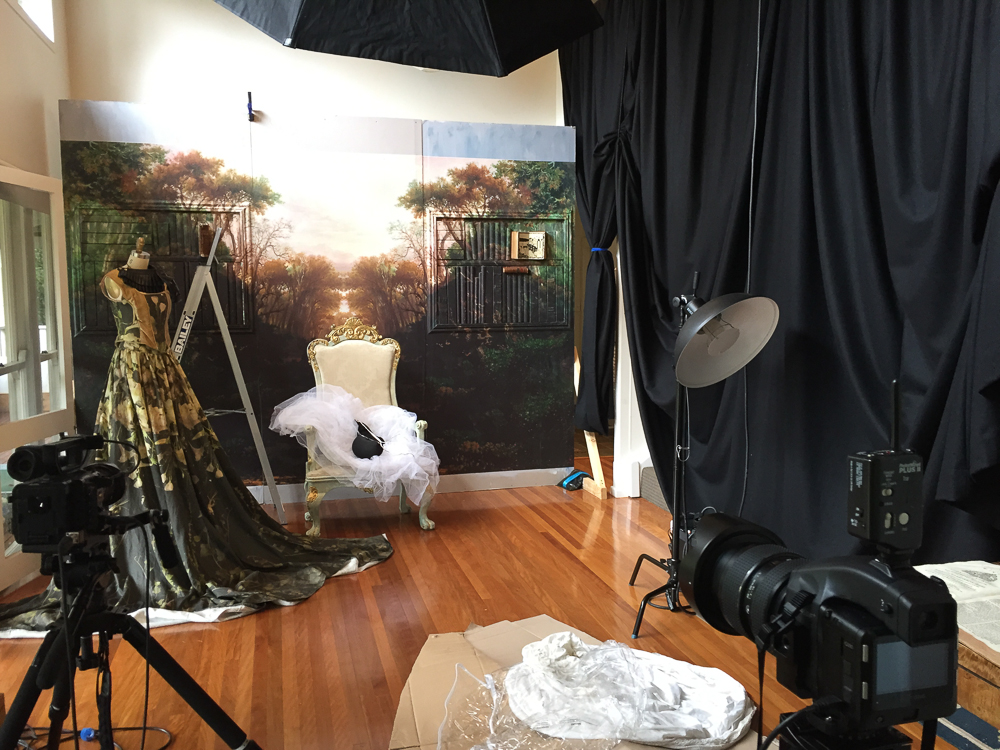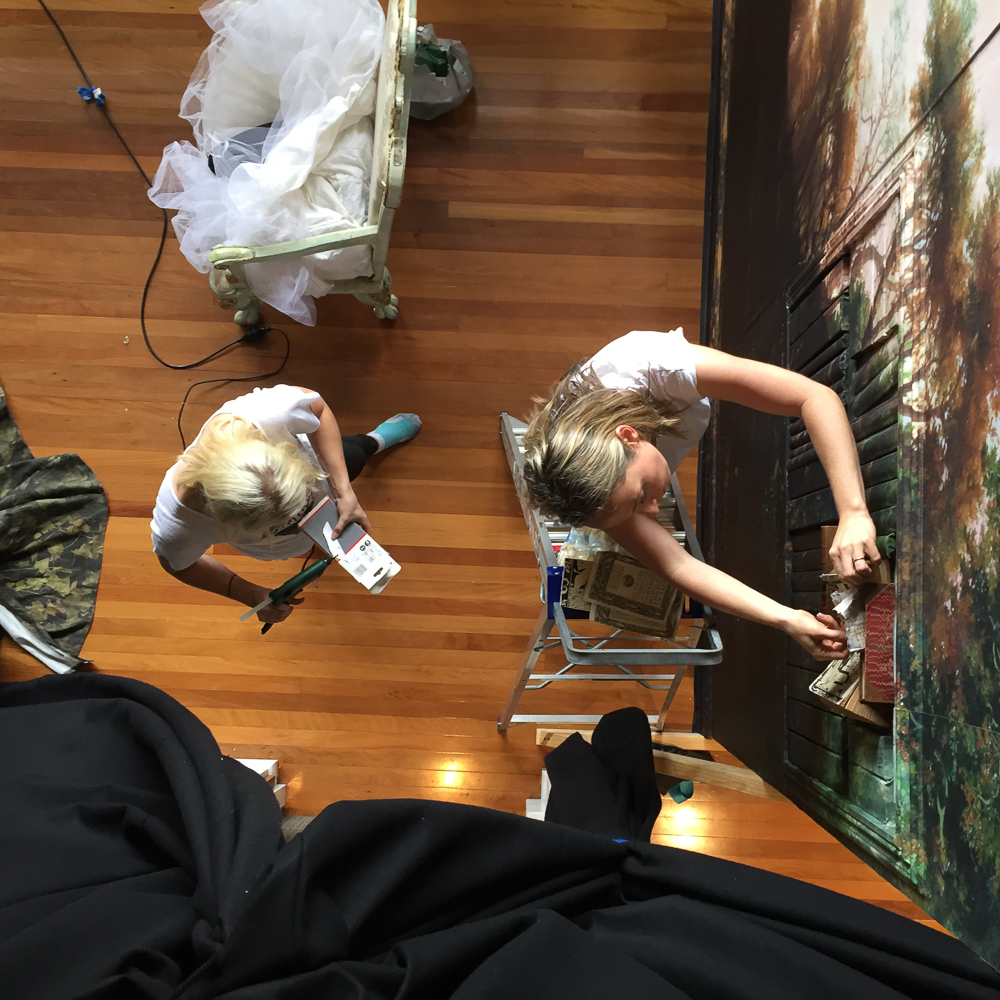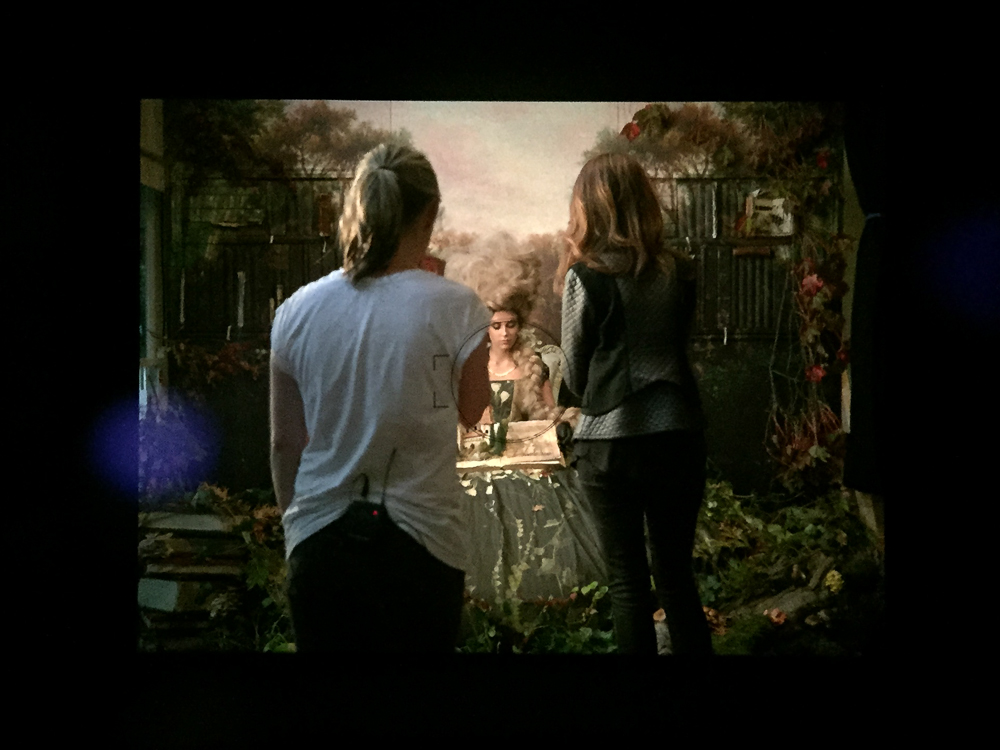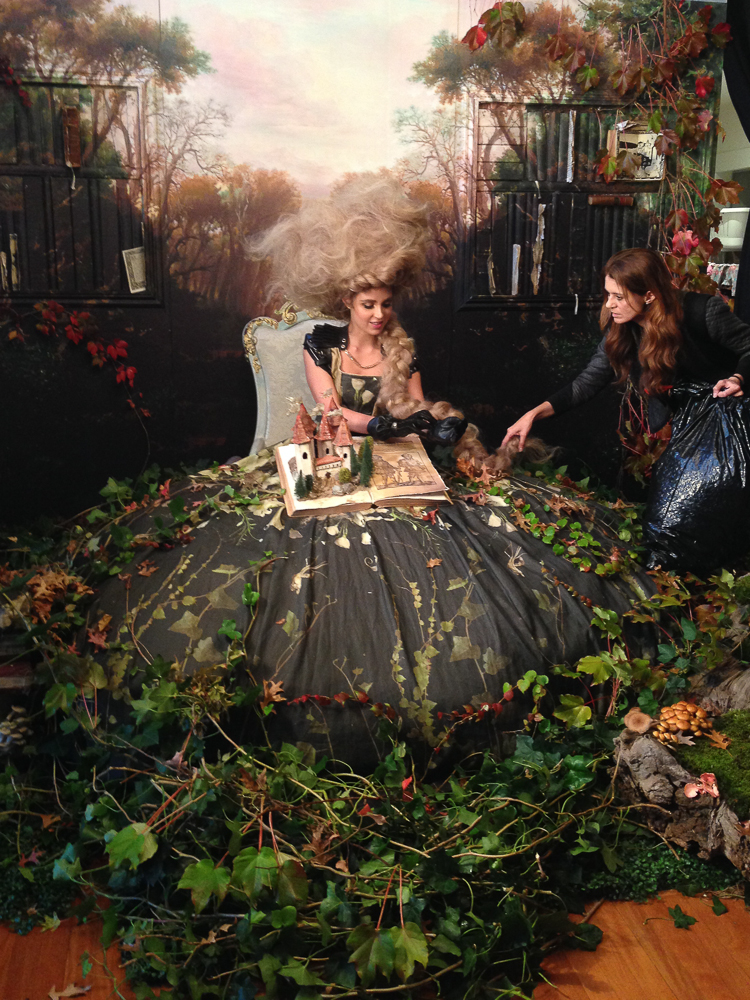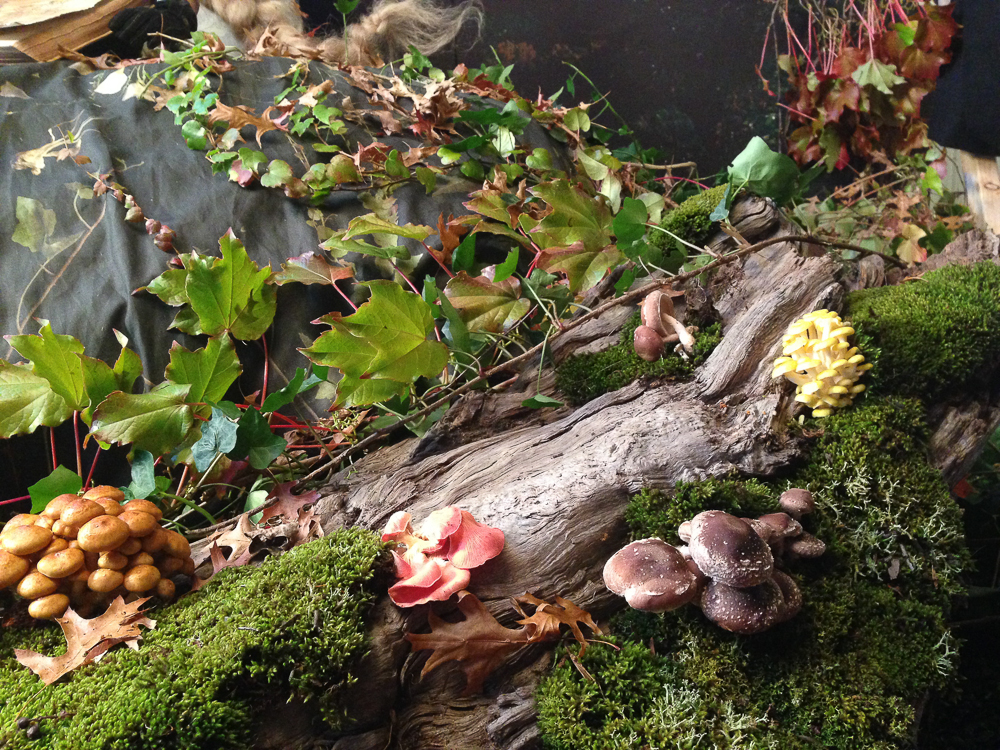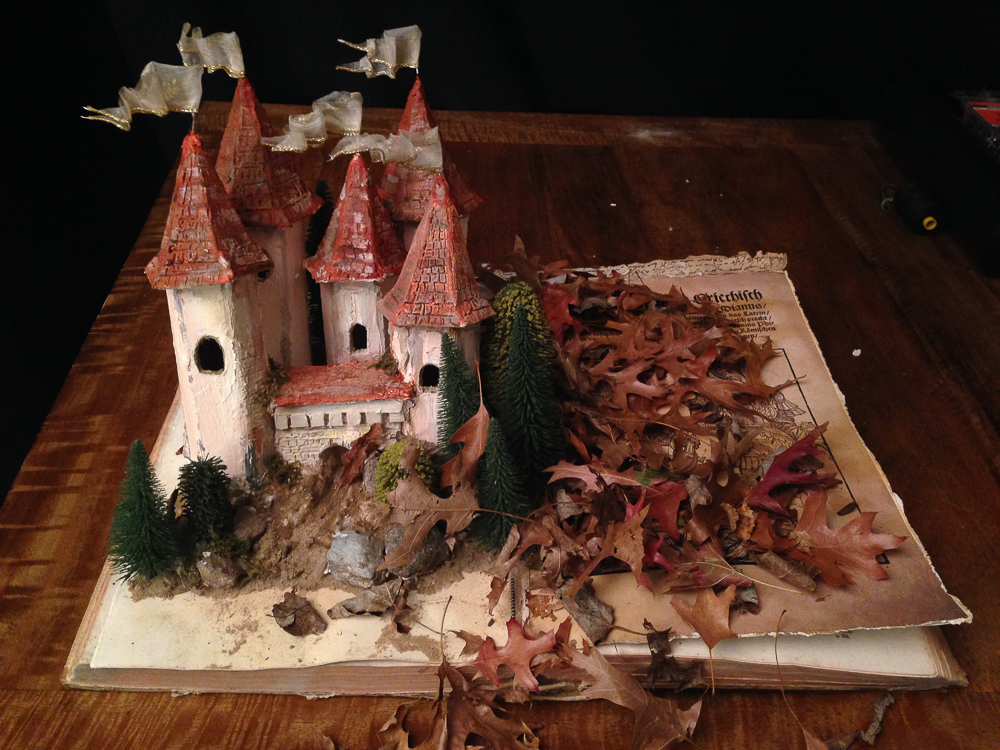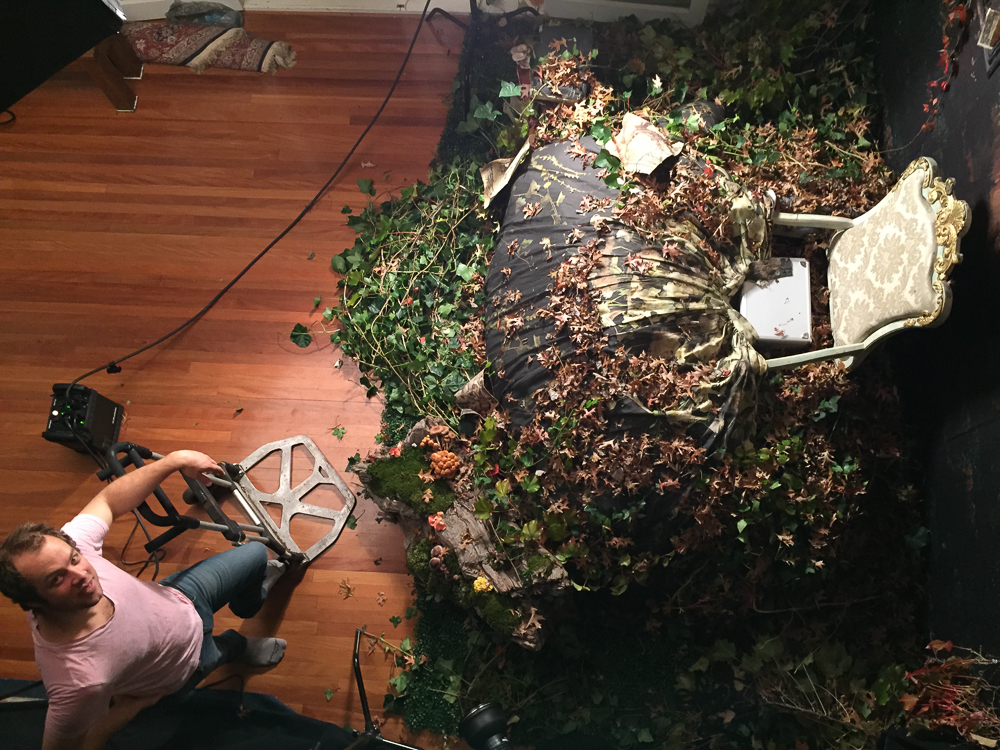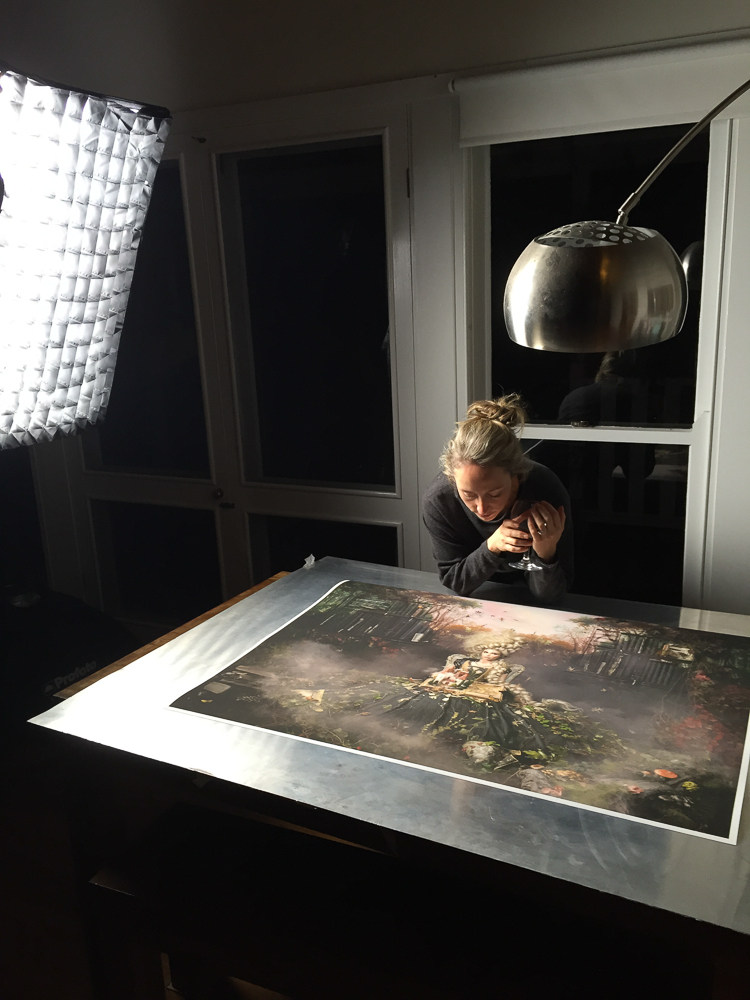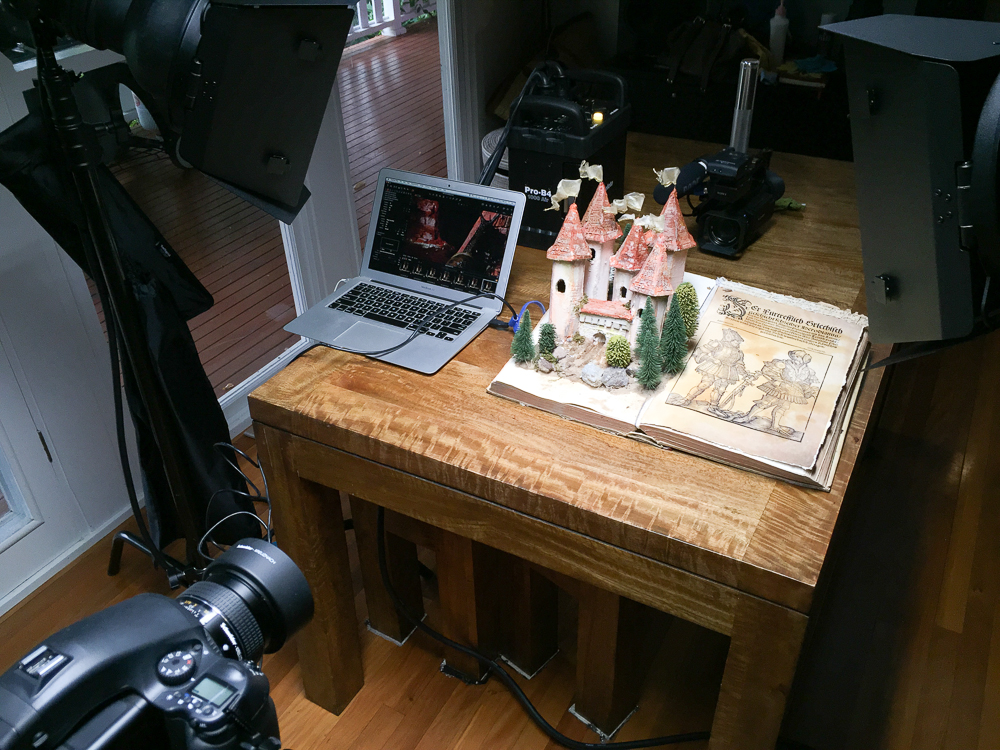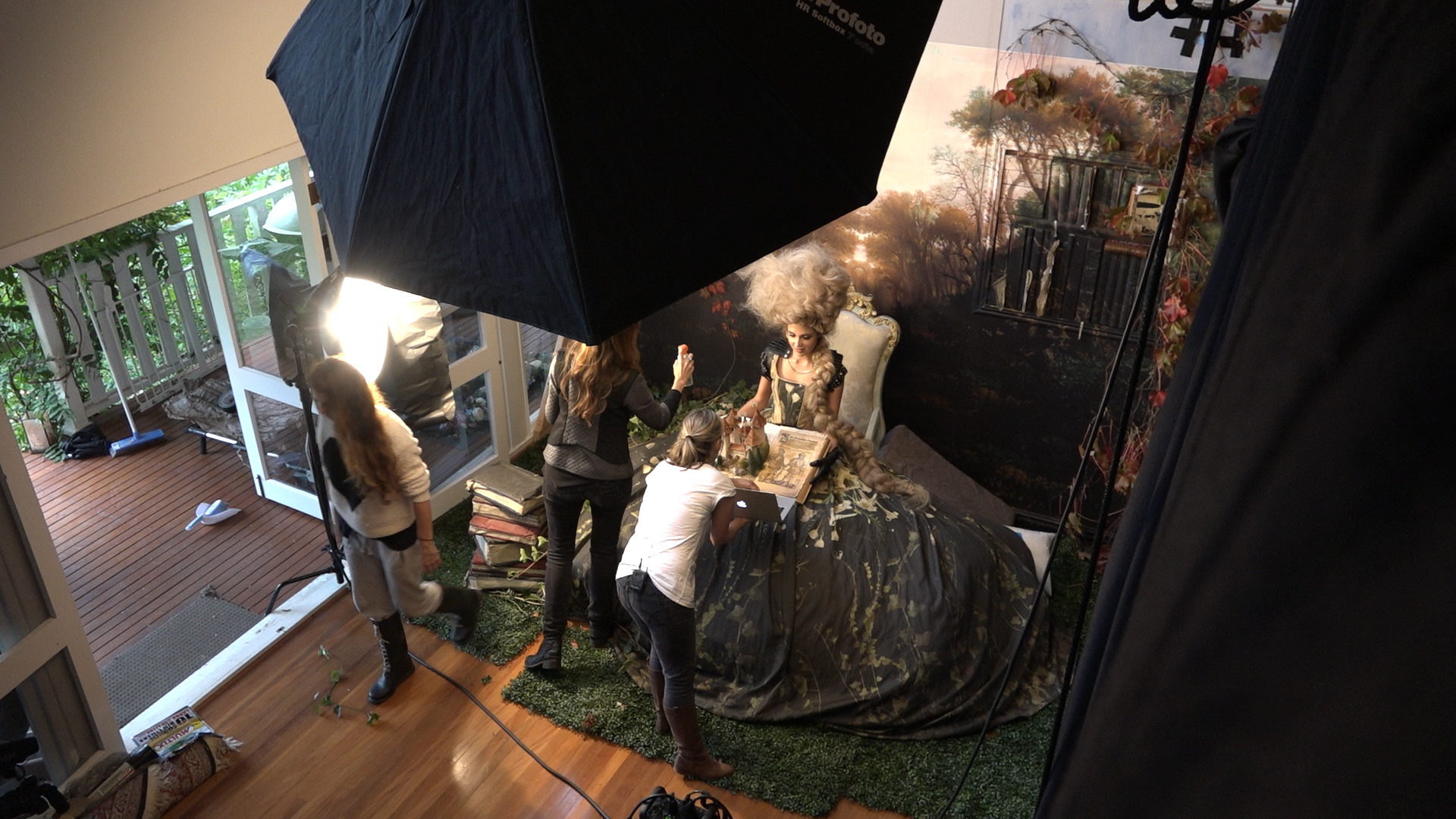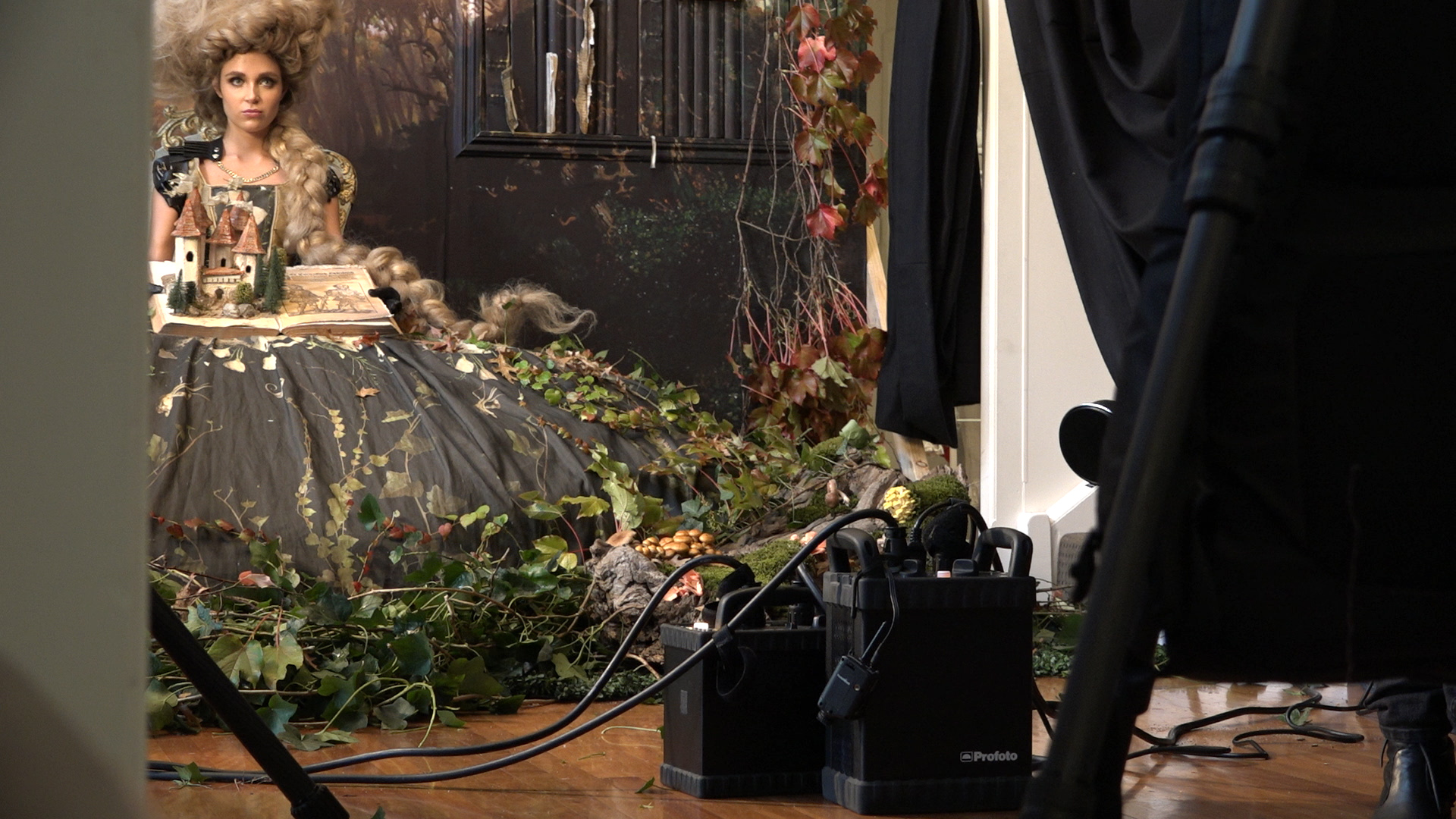 You can learn more about the individual pieces in the photograph and what they mean over on Alexia's blog where you'll also find this link where you can buy a limited edition print at a special supporters price for one month only. If you love her work as much as we do, you won't want to miss out on this opportunity.
And if you want to keep up with Alexia as she continues to create her beautiful art, check her out on 500px, visit her website, or follow her on Facebook and Twitter.