Photography—it's all about passion, skill, and commitment. Ever wondered what a day in the life of a photographer is like? 500px ISO is here to give you a glimpse! Welcome to our series, "A Day in the Life of…" Every week, a photographer will share with you an exclusive, first-hand look into 24 hours of their day.
This week, we're featuring wildlife and nature photographer Marina Cano.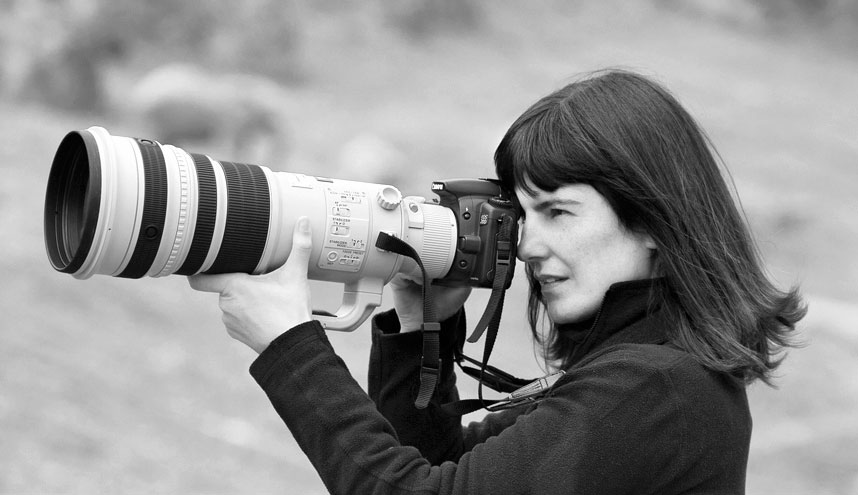 When she's not at home or teaching photography workshops in Cantabria, Spain, she scouts the world's best locations to capture wonderful wildlife images like this:
Read on to see how she spends a day's work, up close and personal with all kinds of animals in the wild.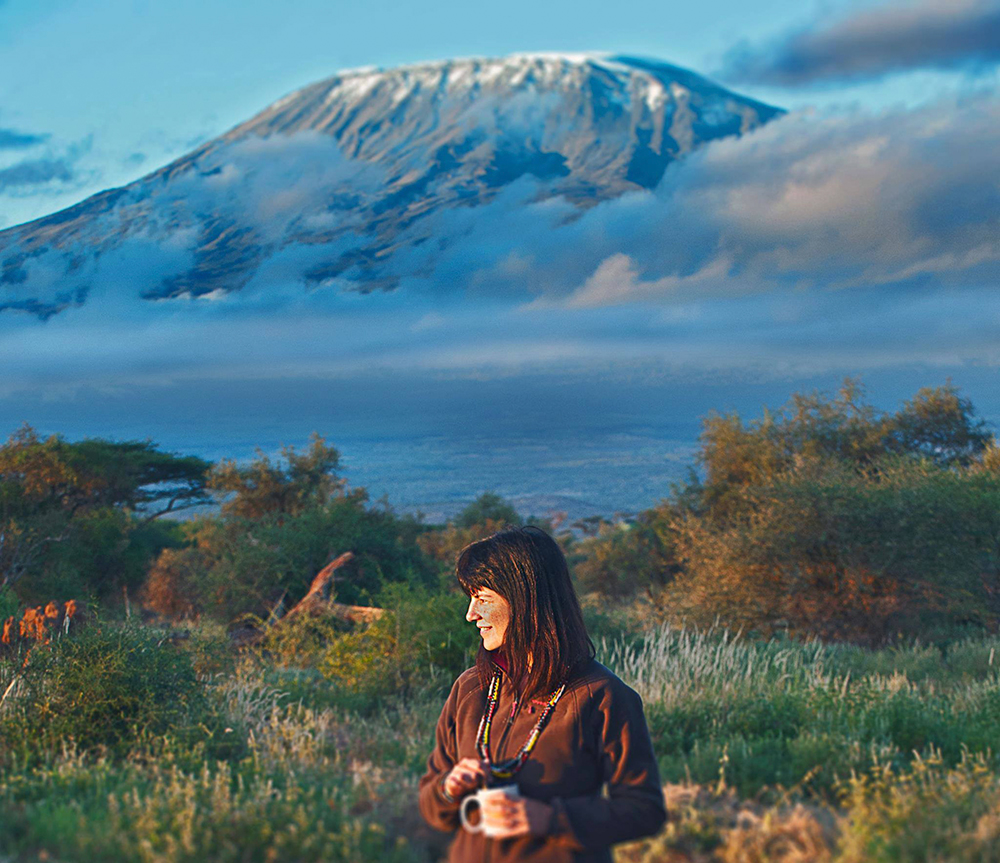 24 Hours with Marina Cano
5 A.M. This hour can sound crazy, but I love it because it means that I'll soon be out taking pictures in my favorite destination in the world: Africa. It's time to get my equipment ready for the next few hours. I take my breakfast in one of the best places in the world, with Kilimanjaro in the background: Amboseli National Park. It's also one of the most stunning places on Earth.
6 A.M. Driving slowly with my eyes wide open, the first rays at sunrise illuminate the acacias when I see an elephant. He comes out from the bush just as the sun shines. I can feel the adrenaline through my body—everything works together, the warm sunlight, the place, the moment. And I'm right there when the magic happens, ready to take the picture. A few months later, one of those pictures would be on the cover of National Geographic Traveler in Spain.
9 A.M. I follow an elephant herd—a few of them stop near us, and they start to take a dust bath. These are very special photographs for me to take because that suspended dust adds a lot of atmosphere and mystery.
11 A.M. Around this time, the light usually starts to change. No more warm dominants—the direction is more perpendicular, so there isn't much volume in the subjects. Often I hear this is a very hard light to take photos in. Yes, it is. But I don't head back to the camp. We continue to drive around, looking for more wildlife. Time is so precious when you are traveling. I love every kind of light anywhere. There are always good opportunities for taking great pictures.
2 P.M. Now it's time for a break. We stop driving and look for a safe place to have lunch. There are many baboons all around Africa that are waiting for fast food. Usually, we buy some food at any market or local shop, and cook by ourselves. Goat meat is a delicious meal for me in Africa.
3 P.M. We're back to driving. This time, we are following a mother and her two cubs. She is looking for lunch for the family. She is moving around, and we move as quiet as we can with her. She is a cheetah, and her cubs are slightly smaller than her. They are so beautiful—I could stay with them here forever. We follow them for hours, but she can't find any opportunity to hunt a springbok.
5 P.M. The light starts to change again. I know I have an hour to spare before leaving Amboseli; the gate closes at 6 P.M. It is sunset time. I wish I can find something interesting. After half an hour, several giraffes listen to my prayer. There are acacias everywhere. The sky turns orange and red while the giraffes cross the screen in my camera as I take the shot. I feel so grateful and happy for this moment. I always say that if my photographs are beautiful, it's because my subject—Nature—is awesome.
6 P.M. I am leaving the park. The light has gone, and now is a good moment to rest. I reach the camp, charge my batteries, download my photographs, and take a shower.
7 P.M. Sharing dinner at the table with other travelers, while the Masais light a fire. After dinner, we sit together around the fire and share stories. It's a romantic atmosphere, with the Kilimanjaro in the background, the fire crackling, and the hot African air blowing in my hair. I can't ask for anything more.
9 P.M. I'm exhausted, but excited at the same time. It's time to sleep. I have to make sure the mosquitos don't bite me, so I take some malaria tablets. Sooner or later though, they find a way to bite me. I go to sleep. I fulfill this promise I made, and write on the ground the names of those who wished to be with me and could not for one reason or another.
10 P.M. The African spirit is in my dreams, under my skin.
We hope this breathtaking 24-hour account of a wildlife photographer's day was inspiring to you. We love how the philosophy that guides Marina Cano throughout her working day mirrors the intimacy and drama she captures in her images of the untamed animal kingdom.
Scroll down for a collection of stunning shots taken by Marina:
Follow Marina Cano on 500px to see more of her work.
For more information on her wildlife photo workshops, visit her official website.
Got more questions for Marina about her images, her shooting schedule, wildlife locations, or her process? Leave a comment for her below!
Check back next week for a new installment of A Day In The Life featuring another 500px photographer.