Photography—it's all about passion, skill, and commitment. Ever wondered what a day in the life of a photographer is like? Every week, we ask a photographer to document and share how they spend a typical day at work, giving you an exclusive, behind-the-scenes look at a pro's shooting schedule.
This week, we're spending the day with Manuel Orero, an internationally-acclaimed wedding photographer based in Spain.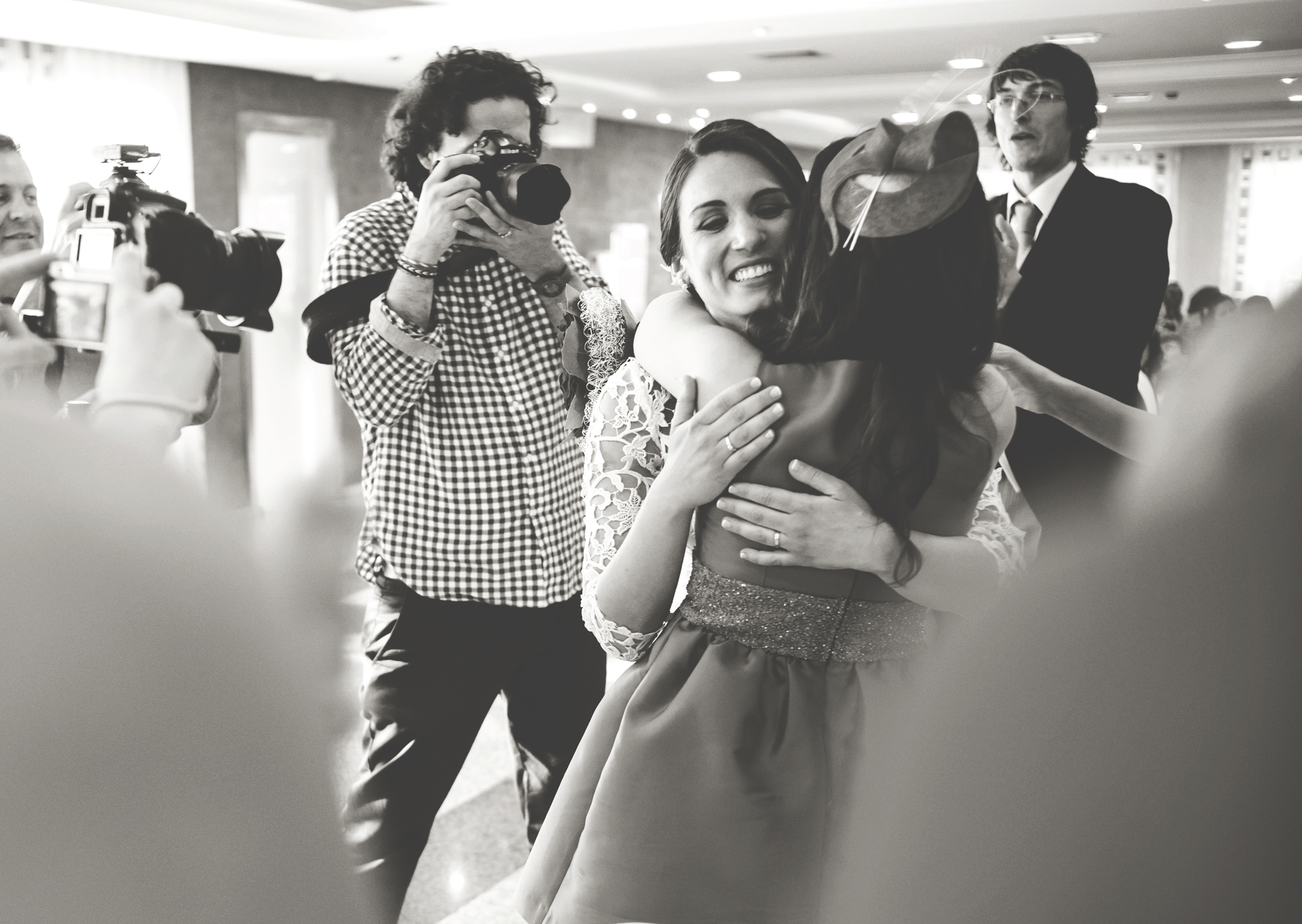 Known for capturing real moments and relaxed portraits, Manuel Orero's images are a blend of storytelling and artistry—qualities of a good contemporary wedding photographer. He shoots with a Nikon D3s, Nikon D700, and 35mm 1.4, 85mm 1.4, 14-24mm 2.8 lenses to create dreamy color-soaked and monochrome photos, making his work an inspiration to photographers looking to get into the wedding industry.
Interested in becoming a wedding photographer? Read on to see how he spends a day's work capturing scenes of a couple about to spend the rest of their lives together, from wedding prep to ceremony to reception.
9 A.M. I wake up to a good breakfast and a good shower. It is important to get ready for a day in which my five senses have to be open and alert.
11 A.M. I often go to see the bride and groom a few hours prior to their wedding prep. I want to make sure of their hair and makeup prep, if there is any last-minute shopping to do, or if they need to have a cold beer to relax. I start making contact with them during this time.
1 P.M. Last-minute review of my equipment. I make sure my cards are formatted, my camera batteries are charged, and I have clean lenses and optics.
3 P.M. I review all the important things I've written and noted down during last week's interview with the bride and groom, everything related to their lives and their wedding. Usually, one week before the wedding, I set up an interview with the newlyweds-to-be, where they talk to me about their family and the people who are most important to them. Every guest is important, but of course the people closest to the bride and groom do have to be photographed in more images.
4 P.M. I check in with the groom while he is preparing at home. Here, I present myself to the groom's family. I let them know that I'm here for them, to take photos of whatever they wish, but I also tell them not to panic if they see me acting like a wedding guest. I let them know that I am the person who is working to create a good environment. It is important to get fresh, even candid, images. I take photos of the groom as he is prepping and dressing, and then I take some footage of the family home.
5 P.M. I also check in with the bride during her prep, and I do exactly the same thing as when I visit the groom. Here, I focus a bit more on taking shots of the details. Generally, bridal accessories and styling are more abundant in the bride than in men. I photograph everything that happens. I give equal importance to the father of the bride as he is having a sip of soda in the kitchen, and the fact that the bride is putting on her shoes. In my photographs, it all adds up to tell a complete story of the wedding day. Another thing I do is stay for five more minutes once the bride is dressed and ready to go. I talk to her, in confidence, and try to motivate her to enjoy her moment.
7:30 P.M. I am now at the wedding ceremony. I usually disturb as little as possible, but not without running out of good angles for photos. The guests want to see the bride and groom at their wedding, not the back of a photographer.
8 P.M. When the vows are exchanged and the ceremony ends, I direct my camera to the newlyweds and I also try to capture the guests congratulating them. I usually take the newlyweds' post-wedding photos when they return from their honeymoon. I very rarely take photos of the couple at this time right after the ceremony. I do spend 15-20 minutes with them, make them pose for a few photographs, but in fun ways, while taking a cool drink or looking at their their rings. This is the time for the newlyweds to relax after their ceremony.
9 P.M. Wedding Cocktail Hour. I'm here to capture all the spontaneous moments: laughter, hugs, conversations. This is the moment where the couple and their families pose for group and entourage photographs.
10 P.M. At the Reception Dinner, where many events take place. Here, absolutely nothing is premeditated. As a wedding photographer, you will not take part in the dinner, so be aware at all times of the newly-married couple and all the important people around them. First, try to find the children—they are the most precious part of the wedding entourage. Newlyweds really appreciate photographs of their young family members. For the rest, try to go unnoticed as you snap photos and capture real heartfelt moments. And there, at dinner, is where true wedding photojournalism comes to light.
11 P.M. The bride and groom begin their first dance as newlyweds. After that, the party begins. I never put an end time when I work. I'm always on the lookout for funny pictures of the wedded couple and their guests. Here, the formal protocol no longer exists—it's a party! Right now, the images should be carefree. When I think I have enough material, it is time to spend five more minutes with the bride and groom, to give them a hug and thank them, wish them well, and tell them to enjoy their honeymoon.
Want more wedding imagery inspiration from Manuel? Scroll down for a collection of his stunning shots, from romantic to heartwarming to quirky:
Follow Manuel Orero on 500px to see more of his images.
You can also visit and connect with him via his official website, Facebook, Twitter, YouTube channel, and Google+ pages.
Got any questions for Manuel about his shooting schedule, process, and gear? Just leave a comment for him below!
Check back next week for a new installment of A Day In The Life featuring another 500px photographer. Who would you like to see next? Comment below, and we'll do our best to reach out to them!