Photography—it's all about day-to-day passion, skill, and commitment. Ever wondered what a day in the life of a professional photographer is like? Every week, we ask a 500px photographer to document a typical day at work, giving you an exclusive, behind-the-scenes look at their shooting schedule and techniques in the field.
This week, let's hit the road and chase storms with Slovenia-based photographer Marko Korošec. He also happens to be one of the top-selling photographers in 500px Prime, our commercial-licensing marketplace.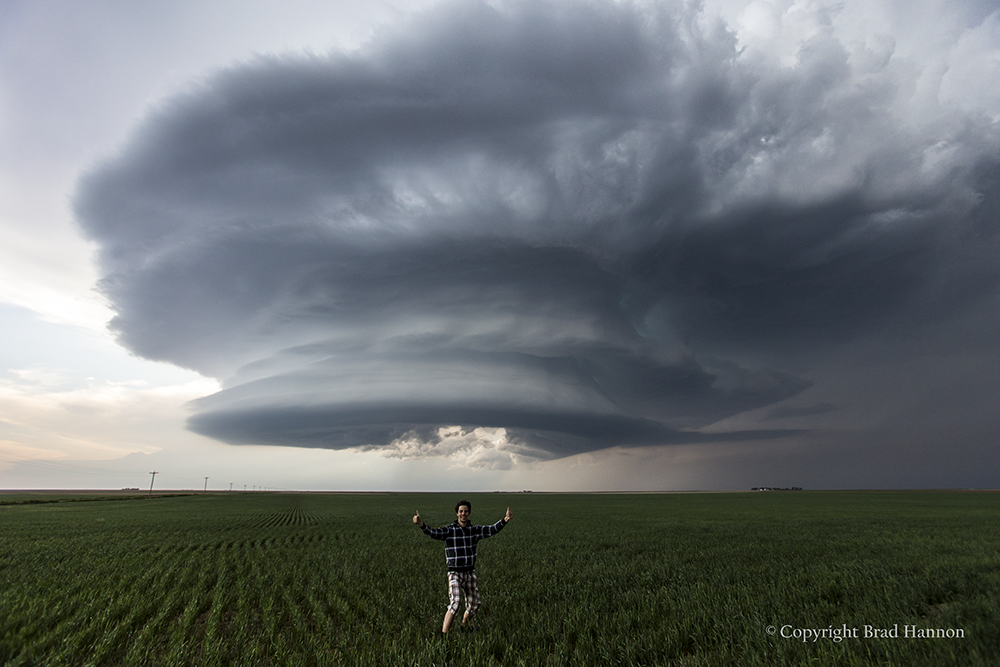 From wild lightning strikes to humungous supercell storms, Marko's action-packed photos capture the changing faces of nature at its wildest and most dramatic.
Recently, he won the coveted First Place in the National Geographic Traveler contest for his UFO invasion-inspired storm photo, "Independence Day".
What does it take to photograph the most extreme weather conditions? Read on to see how Marko spends an entire day outdoors, chasing and shooting storms!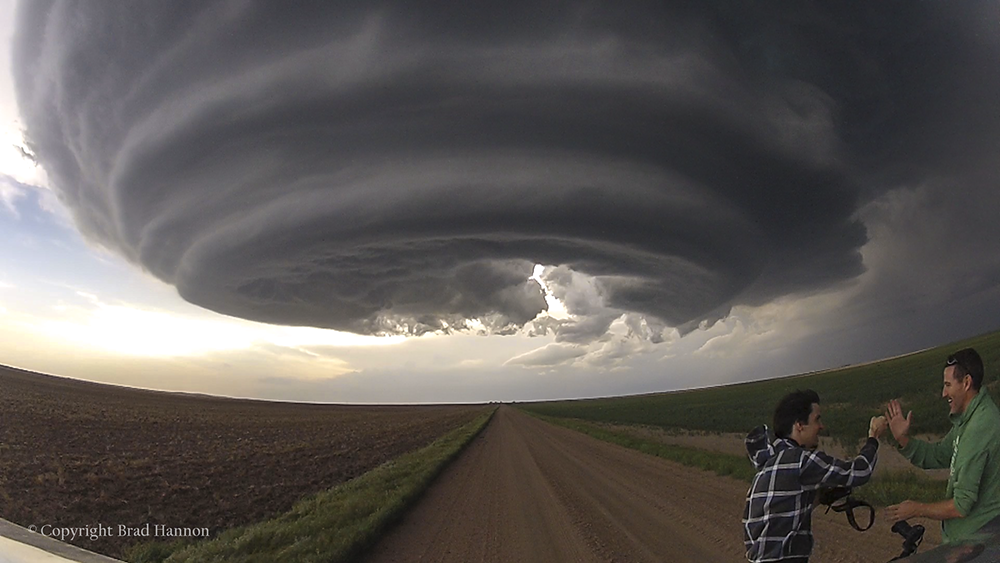 24 Hours with Marko Korošec
My interest in weather photography began 17 years ago when I got my first camera. I started photographing interesting weather scenes around our house. As I grew up, I began traveling longer distances and shooting in better observation spots. My main interest is in severe storms, especially storm structures. They are never the same, and they're always so dramatic and impressive to look at. You get the feeling of just how small we are against nature's rough power. That, to me, is just fascinating! Since I live in Europe, my chasing expeditions are in the United States. When I go there to shoot, I need to rent a car and sleep in motels. My shooting locations are always different 95% of the time. One day, I could be in Texas, the next day in Nebraska, the day after in Minnesota. It all depends on occurring weather patterns, and where I want to be. I spend time as much as I can for chasing.
8 A.M. Waking up. This is the time when the usual chasing day starts. I am not an early hour person. Thankfully, chase hours are mostly during afternoon and evening time. I enjoy a slow-eating breakfast as I browse social media or emails to follow up with my friends' activity on the field. Storm chasing can extend well into the night, so I use this time to fill up my batteries for the next day.
9 A.M. The work starts. Everything is left behind, and my mind is focused only on my specific chase strategy of the day. I do a quick check on the weather models and latest surface observation to know if the setup is on track, or if I need to adjust the approximate target area.
10 A.M. Depending on how far the chase target is, if there is time, I process some photographs from previous day and share on the blog or social media. I want my followers and my family to know how my trip went. I let them know that I am okay after an active day of chasing severe weather. If the target area is far away, about 500 kilometers or more, I usually head on the road.
11 A.M. Leaving the motel, I check all the photo gear, laptops, and other chasing equipment. GPS is important to have on laptop with me, but sometimes I like to play with paper maps too. After the gear check, we're ready and good to go. I work with a team of two to three people. We share costs, the long drives, just enjoying each other's company and stories as we drive by the Great Plains. Time, stretches of road, and driving miles just fly by in the company of good people who share my interests.
12 P.M. Driving to the target area now. This time, I find myself in Colorado. It is full of lovely spots, with elevated landscapes—the Rockies to the west and plains to the east. Often, this place is a good storm structure producer.
1 P.M. Still driving towards Colorado from central Kansas. Only a few more hours to go. It is close to lunch time. Usually, we eat on the road. After grabbing a sandwich and snacks for later, we continue and drive on further. I have to admit, sometimes I do miss a good steak for lunch. But when it comes to having a good chase day, time is short. I always try to do my best to get great photos and results. It's always good to have a good dinner at the end of a good chase day, so let's just call it a delayed meal.
2 P.M. Approaching the target area now in the Northeast Colorado plains. It is an amazing landscape for a storm chaser, completely flat with no trees and a fantastic road network. Not many towns or cities around. The airmass is warming nicely. First, I spot some cumulus clouds rising on the Front Range—a good sign and a tempting moment to start shooting.
3 P.M. At the target area, we have some time before convective towers develop into storms. Conditions are there for deep explosive convection, and wind shear should support the development of supercell. I do another check of all the gear and equipment again. I don't want it to create any delays when I need it on the field later. An important tip? Fill up the gas. Always have a full tank of gas before going on the chase. You never know when you will need it in case of emergency.
4 P.M. Storms are firing! The chase begins. I set up GoPro to the roof and dashboard, so that we have some good footage of our moves as well. It makes me happy when storms start to form by mid-afternoon. This means we have plenty of hours with good light and enjoyment around them. I prefer to chase the isolated storms. They have better light, and there is less chance that the storms would kill each other while interfering with themselves. I usually position myself just as close as possible to have good visual over structure. Yet I make sure I am also far enough to stay there for some time, so that I can record a time-lapse movie of the storm's dynamics.
5 P.M. Our main supercell storm is well-organized now. Its structure looks like an impressive spaceship, and it is perfectly isolated. These late afternoon hours are often the crazy ones. I want to be in a good position most of the time, but I also have to move. It all depends how fast these storms are. Sometimes it's easy to follow them, but sometimes I'm just trying to escape from its powerful core all the time. I don't want to stay too close, as storm structure is best seen from a slight distance.
6 P.M. The chase continues with the same storm. Meanwhile, new ones are developing around us. Sometimes, I stay on one storm for few hours as it is producing great structures or spawning tornadoes. Sometimes, I just jump from one storm to another, depending on the radar data. I have to consider where the best conditions are expected to show up, and of course, I have to make visual decisions for my photographs too.
7 P.M. We are approaching the sunset. This low-angle light is the best for good contrast and details for most fields of photography. It is the same with weather photography. Storm structures just shine and pop out during this hour.
8 P.M. Sunset is here. I observe how the storms are behaving: Are they still discrete or isolated? Are they merged into bigger systems? Depending on the current condition of the weather, I either adjust my strategy, or get more into photographing the lightning, or try to catch a good sunset shot of structure. These times are often difficult to handle. I might be moving too fast. I might have less time to stop and take a shot, because I am busy setting up a tripod to get great compositions. Then I have to think about losing light. In this case, good equipment is helpful for handling high ISO shooting.
9 P.M. It is evening now. I continue to chase storms, as long as they are living and worth following. It does happen quite often that storms merge into large clusters, and produce spectacular lightning shows in the early night hours. I want to be there when it happens.
10 P.M. I am photographing the lightning strikes now. I see a lot of intense cloud-to-ground lightning with nicely branched structures. Impressive—how one usually doesn't see much detail in lightning strikes as they occur. But looking at the pictures afterwards, every tiny branch around the main strike is captured vividly on the photos.
11 P.M. Time to call it a wrap on a successful chase day. I do a quick stop on the road for a late dinner. I also check the weather data for the next day's chase.
12 A.M. If not photographing lighting anymore, these midnight hours are usually for driving towards the next day's shooting location. I prefer to do some more driving after the chase, so I can sleep a bit longer in the morning and avoid any long drives before the next chase begins on the following day. I can't be too tired because I need to safely handle the complex weather setup then.
1 A.M. I am driving towards the direction which will be about four to five hours away from the next day's target location. If nothing will change on the weather model data, I will the leave motel at around 10 a.m. tomorrow and a new chase day will be born.
2 A.M. Time to sleep. Finally.
Did you enjoy Marko Korošec's exciting and long day? We hope his dedication, love of adventure, and tireless energy gave you some insight into what it takes to be an outdoor storm-chasing photographer.
For more inspiration, scroll down for a collection of his incredible severe weather photographs:
Follow Marko Korošec on 500px to see more of his dazzling work. You can also visit his Facebook page and website to connect with him.
Got any questions for Marko about his photos, his experiences in the field, or how his photo techniques? Leave a comment for him below!
Check back next week for a new installment of A Day In The Life featuring another inspiring 500px photographer.