Cover photo by Natalia Lisovskaya
With the holidays fast approaching, you're probably spending these last few weeks shopping for gifts. Here at 500px HQ, our team has already nailed down all the photo gear we want to get (and give) as gifts this season. So we thought we'd share them with you as last-minute gift ideas for the photographer in your life—or for yourself!
Straight from the wish lists of some of our 500px staff—we rounded up 10 great gear gift ideas that photographers will enjoy unwrapping this holiday season. So whether you're celebrating Christmas, Hanukkah, or you just like playing Santa at this time of the year, you'll want add a few of these photography must-haves to your holiday shopping list! Scroll down.
"Ever since the X100 came out, I've been wanting to get one. Two generations later, Fuji is having no mercy on me: better AF, innovative viewfinder, same beautiful retro looks, and image quality that's hard to match straight out of camera. Oh, sorry…am I drooling? My bad."
– DL Cade, 500px ISO Editor in Chief. DL will be spending the holidays with family and close friends in Mississippi, Alabama, and Georgia, where there's exactly a 0.03% chance that his dream of a White Christmas will come true.
ADORAMA BLUE BACKGROUND CANVAS 8X8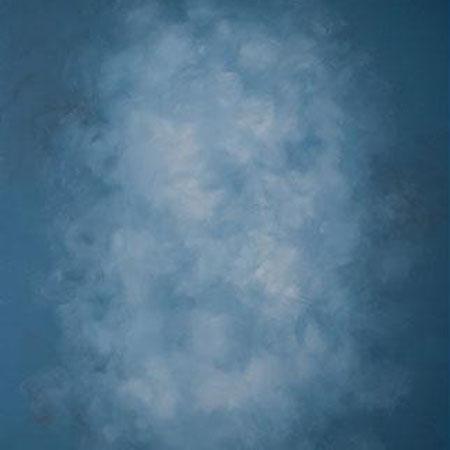 "We just started setting up a proper photo studio here at 500px. After seeing some amazing photos by my favorite fashion photographer Emily Soto, I just had to add this background to my wish list. It's a must for everyone who wants to experiment with portraits, and it adds a little bit of high class taste to your own work."
– Evgeny Tchebotarev, 500px Co-Founder & Chief Product Officer
Sony A7 II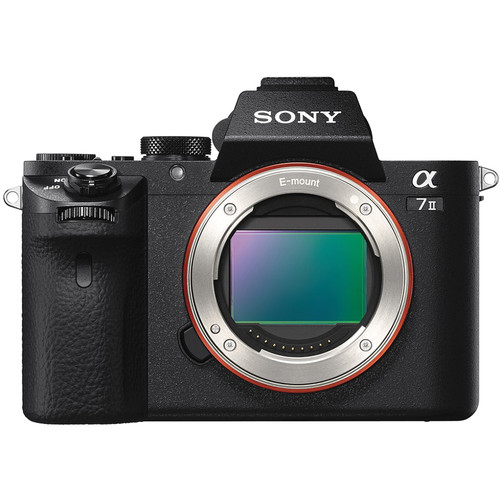 "On my wish list this year is the Sony A7 II with EF mount adapter. I'm loving how this new breed of compact-sized cameras are competing against larger clunky DSLR's. With the EF adapter, I can still use my favorite Canon lens and take advantage of the technological leaps this camera has to offer. Image quality and dynamic range on these cameras is nothing to laugh at (anymore)."
– Nuno Silva, 500px Prime Director of Content. This year, he will keep his holiday celebrations on the down-low with his wife and son. He's not a winter person, so he'll try to hide indoors for as long as he can until spring arrives."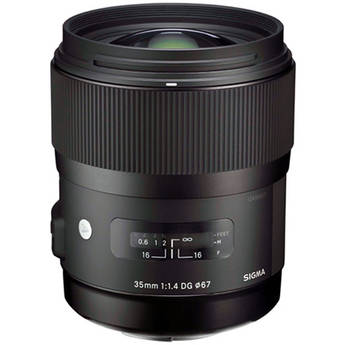 "In the recent years, Sigma has been churning out serious glass. The Sigma 35mm f1.4 EX HSM resembles a Hasselblad product, and captures stunning images with incredible bokeh. This is the perfect compromise between wide and normal perspectives. This 35mm lens stands as an indispensable gem for pro shooters and hobbyists alike."
– Alessandro Dallafina, 500px UI/UX designer
FUJIFILM INSTAX SMARTPHONE PORTABLE PRINTER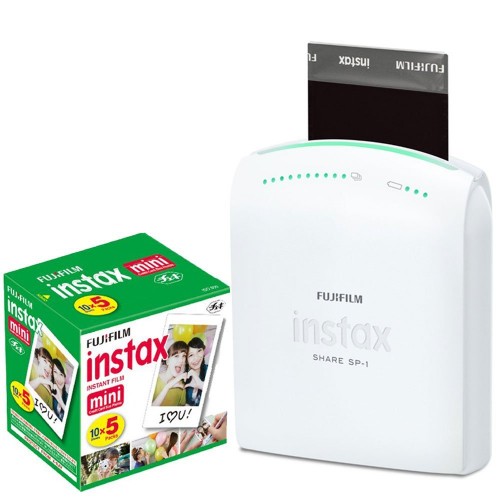 "As someone that remembers getting photo prints done (and how exciting it was to go through the snaps), I love the tangible-ness of being able to print my photos with the Fujifilm Instax Share SP-1. The fact that I can print them up whenever I want lets me immediately share memories with my friends and family."
– Barbara Ott, 500px Product Manager. She will be celebrating the holidays with her husband's family in snowy Montreal. It's going to be extra festive because her sister-in-law is getting married right before Christmas.
ONA BOLTON STREET CAMERA BACKPACK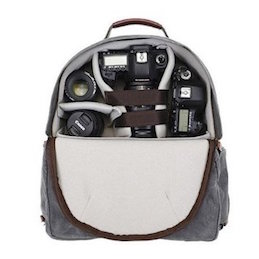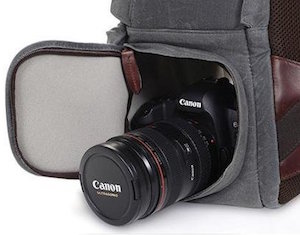 "The Bolton Street camera bag by ONA is definitely at the top of my wish list! When I'm traveling, I want a backpack that protects my gear, and doesn't look like a camera bag—obviously. Trekking through a city with a messenger bag or camera purse is hard on my back, so a small backpack is perfect. The Bolton Street has an easy-access side pocket, so I can take out my camera without taking off my bag. It also fits a 13″ laptop, so it can be my carry-on gear bag."
– Janet Kwan, 500px Prime Content Editor
FUJIFILM XF 56mm F1.2 Camera Lens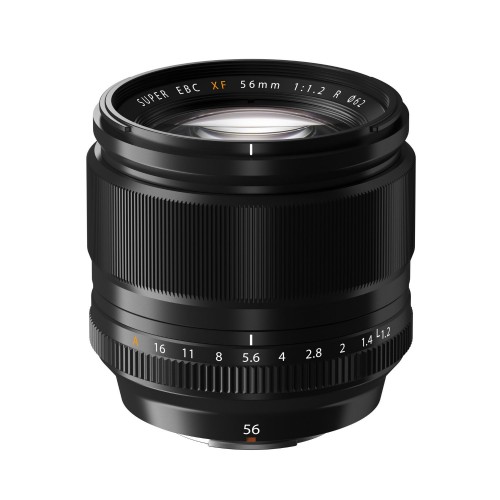 "I fell in love with my Fuji X-E2 the moment I got it, and Fuji's lens lineup makes it really easy to put together a kit for any occasion. I currently own the excellent XF 18-55mm F2.8-4 R as my general-purpose wide-angle, the XF 55-200mm F3.5-4.8 for telephoto, and the XF 27mm F2.8 pancake for incredible portability. But the one thing missing from my kit is a fast prime for portraiture and low-light. The XF 56mm f/1.2 R is universally acclaimed with beautiful bokeh and awesome sharpness. I would love nothing more than to add this to my setup, and work on my fledgling portraiture skills with it."
– Eric Akaoka, 500px Lead Apps Designer. He'll be laying low with his brother, who's going to be in town. He foresees lots of board games.
KODAK PAKON F-135 PLUS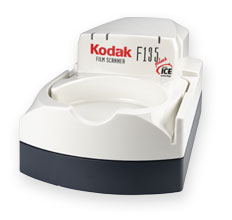 "I love film photography. I've been doing it almost everyday for the past 2 and a half years. I develop and scan my own negatives but scanning always was a pain. Until now. The Kodak PAKON F-135 PLUS is a mid-2000s film scanner that was used by labs. It's inexpensive (for a film scanner), costing only $250. It can take a full 35mm roll of film, 24 or 36 exposures and scan it. In 5 minutes. With auto dust removal (Digital ICE)."
–David Charlec,iOS Team Leader. This holiday season, he will be taking some time off, just staying home. He will probably go through the backlog of photos that he's taken over the past couple of years and look for gems that he hasn't shared yet on his 500px account.
SIGMA 85mm f/1.4 EX DG HSM LENS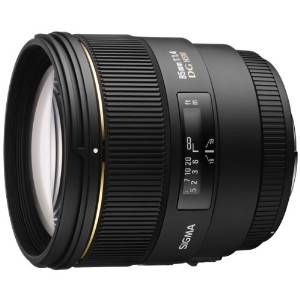 "I've been looking for a new prime lens for portraits. I think I'll be picking up the Sigma 85mm f/1.4. After lots of research, I think it will offer the best balance between price, quality, and size/weight. I look forward to putting it through its paces as I look to improve on my portrait photography!"
– Kaitlyn McLachlan, 500px Lead Community Product Manager
JOBY GRIPTIGHT GORILLAPOD FOR MOBILE PHONES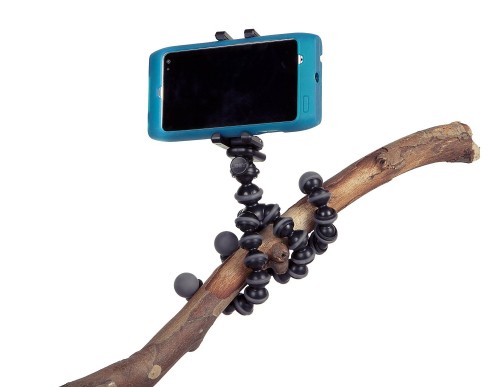 "As an iPhoneographer, I love experimenting with long exposures, timelapses, stop-motion animation, low light, flat lay product shots, and—on very rare occasions—selfies. For that to work on my iPhone, I really need some extra stability. This flexible and expandable tripod mount for smartphones can bend and grip any surface, from handlebars to balcony railings to tree branches. It seems like it would work with any mobile phone, even with your phone case on."
– Klassy Goldberg, 500px Social Media Editor. She will be spending her holidays in Michigan, catching up with family.
Another great gift idea that photographers will love? 500px Membership Gift Subscriptions! From enthusiasts to professionals, our 500px Plus and Awesome plans have something for everyone. Gift a 500px upgrade now.