Photo: An odd couple at the window by Roberto Aldrovandi
How do you adapt to a fast-changing industry? It's a constant part of our mission here at 500px. Kelly Thompson, our General Manager of Product, Technology, and Design, has been working hard behind the scenes to help 500px keep evolving. As a key player in the growth of iStockphoto from 2004 to 2012, he has a proven track record in photography and technology industries. He creates opportunities and positive disruptions that keep 500px on the forefront of photography trends.
We asked him his thoughts on how companies and photographers can continue to be change agents and give clients what they may not even know they yet need. When you find a gap and fill it, you become an indispensible resource.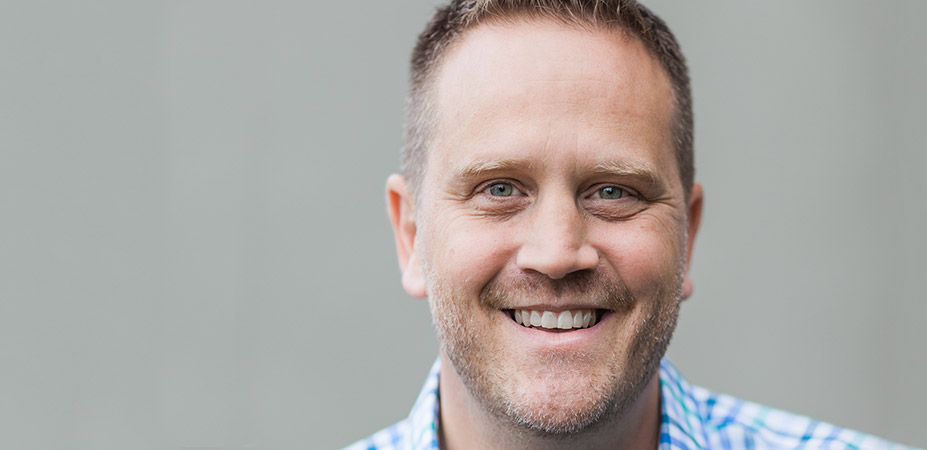 Q: What work are you most proud of since you've joined 500px?
A: We've launched in a few exciting new directions. One of those is Directory, which has quickly become the largest directory of photographers in the world, with over 60,000 photographers available for custom shoots. Anyone can find and hire the photographer they need based on specialty or location—we have photographers in thousands of cities—which means great things for our community as well.
We've also gotten ahead of the curve on a growing need: on-demand custom photography at scale, which we call Assignments. Stock photography doesn't work in many situations, and custom shots are expensive and not practical when doing many thousands of locations. We've found that we can help our customers' bottom lines with custom photography that sets them apart from their competitors at a scale global companies require. We had great success doing custom shoots for Airbnb in thousands of neighborhoods, but it was a manual process, sorting the hundreds of shoots and locations from hundreds of photographers.
We've since built out an amazing tool set that allows us to do this at scale—thousands of photographers shooting tens of thousands of locations all at once. Imagine wanting to get shots of hotel rooms around the world—it's a massive undertaking, but now doable. As a consumer, when you're looking for a place to stay and you're checking a travel site, if you find one with much better photography of the location or the rooms, you're more likely to book on that site. Not to mention that if there are images in immersive VR or 360° panoramas, you can get an even better sense of of the location and you'll be even more likely to book.

Q. How did you figure out there was a need for that type of custom photography?
A: Sometimes major product and industry advances come about when you are committed to actively listening to your customers and then seeing a vision for an industry shift.
We were doing some other work with Airbnb and it happened that they were doing their major rebrand at the same time. They wanted to go beyond just booking a trip—they wanted you to "live like a local." They said, "We know you have millions of photographers—can you get us thousands of neighborhoods shot in a few weeks?" And we said, "Yeah, we can." They were really happy with the outcome; the pictures were beautiful.
We found other companies wanted custom photography at scale but had no way to do it for themselves. It's a massive undertaking. So we built out the infrastructure to make that kind of on-demand project scalable and efficient.
The question becomes, can we radically change the industry again by delivering up-to-the-minute shots around the globe that impact our customers' bottoms lines? We're out to prove we can.

Q: As a former designer, do you have advice for ways photographers can make their work stand out from the competition?
A: It's a great time to be a photographer! If you're shooting stock, try and think like a designer. How can you shoot to solve the problem they're trying to message?
If you're branching out, there are some exciting new things to try: 360° photography, drones, VR… give it a try and see what you enjoy doing.

Q: So, you have about 25 years in this industry. What's surprised you the most?
A: It's surprising how big the shifts are. This is an industry that collides with technology head on. I got to witness all these crazy shifts. When I started, we were selling clipart on CD—and that was revolutionary!
Then the internet arrived and there was that tectonic shift. Then stock photography became democratized. The price of cameras came down and quality skyrocketed. The change in business model allowed prices to be two to three orders of magnitude cheaper than traditional stock.
And now, this shift to custom photography. There's so much being shot right now and we all carry around our phones. We can now find the right people in the right place when you need the shots—"Hey, we see you're standing across from the Statue of Liberty, we need a shot at sunset." We can push photography jobs out to photographers just based on where they're standing.

Q: What do you think it takes to create a company capable of disrupting an industry and growing new markets?
A: I think the most successful disruptive companies are willing to completely throw out how things are currently done and take a fresh run at things. Or, as is often the case, not know how things are currently done and just invent the future. To effectively create low-end disruption (delivering over-served customers a better, lower-cost business model), the incumbents need to see you as a non-threat.
New market disruption serves a market that isn't currently buying anything. At iStock, we managed to pull off both: the business model produced images so much less expensively that not only did we disrupt the incumbents, we created an entire new class of buyer. To pull that off, you need to be both good and lucky. And mostly lucky. Had we been a year later or earlier, it might not have caught on like it did.
Q: What's next?
A: [Laughs.] We have a big secret we're planning to launch in April and these days I spend a lot of time with the product team deciding what things are going to look like for that. Stay tuned.
We asked Kelly to pick some of his favorite photos on 500px, and he shared why he selected the following images:
"I find myself most attached to 3 type of images. Images that make me…
• wish I took them.
• want to know about the story behind them.
• want to understand how on earth they were taken."