Two years ago, 500px decided to try something totally new. A fast-growing photo community full of amazing talent, we wanted to continue evolving. We went in search of a way to reward our members for their skill with a camera.
Thus, the 500px Marketplace (formerly 500px Prime) was born.
A photo licensing marketplace powered by an incredible community of pros and amateurs alike, it's no surprise the intervening years have seen the 500px Marketplace explode. Today, hundreds of thousands of 500px members have submitted images to the Marketplace and some of the biggest brands on Earth have licensed those images.
But that's Marketplace past, and today we want to talk about Marketplace future—a future that sitting squarely in the capable hands of our VP of Marketplace at 500px Kelly Thompson.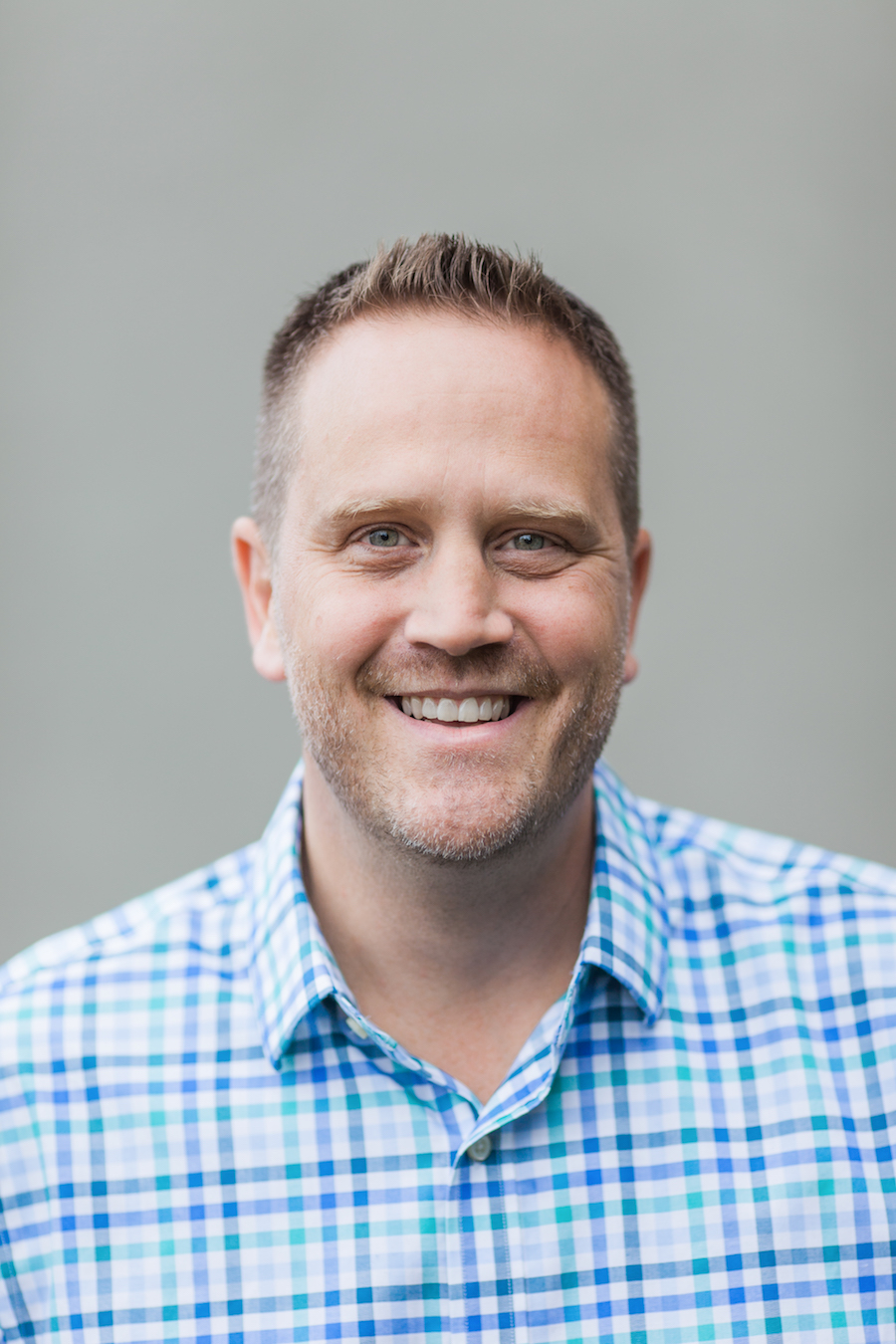 An industry veteran, Kelly previously served as the Chief Operating Officer of iStockphoto (maybe you've heard of it?), overseeing the global strategy and operational leadership of iStockphoto's products, services, technology and sales.
He also served as Executive Vice President at iStock's parent company Getty Images, and sat on their Executive Committee. During his time at iStock, he propelled the company from a few thousand photographers and thousands of clients to a worldwide presence with millions of clients, creating a new market for affordable imagery. Attracted by the unprecedented growth, Getty Images acquired the company in 2005.
Kelly holds a computer science degree from the University of Calgary, but that hasn't gotten in the way of his artistic side. His early focus on human-computer interface design put him on a quick and obvious trajectory to the Web. He's still a programmer at heart, despite his business acumen, and has been the driving force behind many stock innovations, including a visual search patent.
Want to find out what makes this industry giant tick, what he's doing at 500px, and why you should be excited about the 500px Marketplace moving forward? Just scroll down.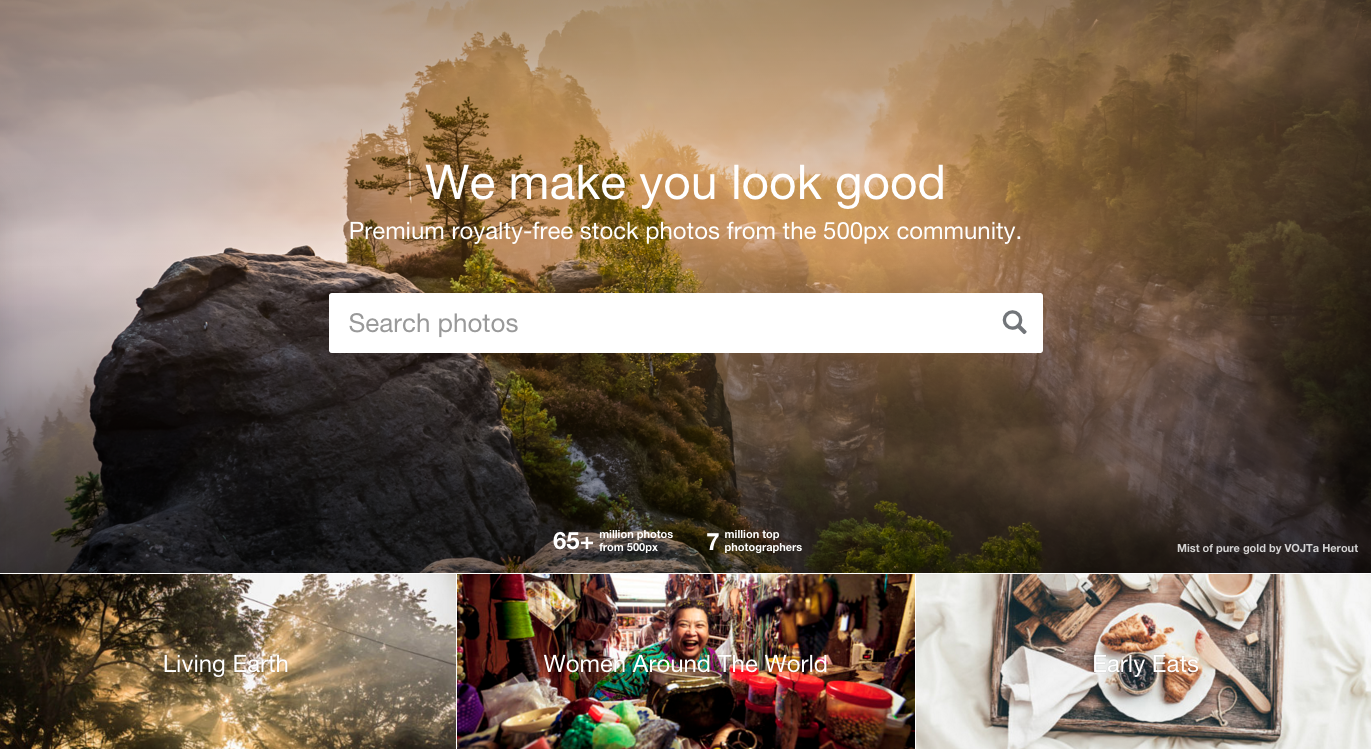 What about the 500px Marketplace made you excited to join?
500px had an interesting set of challenges most photo licensing platforms don't face: 65 million-plus fantastic images submitted over the past years, but little attention paid to the metadata around them. How do you fix that so people can find and license them?
It was exciting for me to see the 500px team dive into the technology deep end. The R&D team is second to none here, and has some amazing things coming down the pike. Couple that with a shockingly good design team, and you have a winning combination. I've always thought 500px was one of the prettiest, most functional sites on the web. Bringing that magic from the community side to the marketplace will lead to great things!
And speaking of the community, how exciting is it to have this massive group of artists who've shared their best work, but haven't ever licensed it before? It's a great opportunity to help them move to the next level in their careers.
What has surprised you the most about 500px so far?
Probably the depth of the talent. It's a young company, but they really strove to hire the best of the best. Makes working here a delight and allows us to think much bigger picture and longer term.
You're heading up the 500px Marketplace. Have you had similar experiences leading a stock marketplace?
Yes! I started in this industry when everyone thought CDs would destroy it! I got to see it move online, and then I got to help usher in the era of user generated content. Having a background in design, computer science, enterprise search, and many years in the stock industry gives me both a unique perspective and a perfect set of skills to help lead a stock marketplace.
Where do you see the 500px Marketplace headed?
We're just getting warmed up! As the amazing images continue to roll in, we want the Marketplace to have THE best technology for finding the perfect photo.
We're applying AI and deep learning to surface better results. We're also producing tools our enterprise customers are lusting after. For example, it's easy to organize a few dozen lightboxes, but what about thousands? Among a team of dozens who all need to OK the images? We've got the tools…
Where does the future of stock photography lie?
In the past, two things have always had the greatest influence on the stock industry: changes in technology, and radical shifts in business models. Business model shifts are hard to predict, but we know there will be a steady increase on the technology/quality side.
10 years ago as DSLR cameras arrived that could produce a 300 dpi, full page image, the democratization of the industry began. Anyone with a few thousand dollars worth of equipment had the technical means to go up against the pros. With hours and hours of practice, these hobbyists become the backbone of the stock industry.
We're seeing a similar shift now that smartphone cameras are as amazing as they are. You start to see different images in the collection—grittier, more real—when people have a great camera with them every second of every day. We've already seen a massive shift in the images submitted.
Any big trends to watch out for?
Super 'stocky' images may have their place, but that's not where we're seeing growth. Realistic depictions of people and situations are in high demand.
In an app-driven, global economy, hyper-localized imagery is leaping to the forefront. A couple on any beach won't cut it anymore—it needs to be a couple on a specific beach. That's a big shift in mindset for both photographers and the industry.
How will 500px stay ahead of competitors?
With 7 million photographers, we're uniquely positioned to deliver collections of images no other agency can. When a company comes to us and says "we need images from 1500 cities showing all possible weather options in that location," it's something we can deliver in short order. Need 500 images of toilets from around the world? Give us a couple of weeks.
As I alluded to earlier, we have some impressive tools in private beta-testing with some of our bigger clients. We're excited to roll them out more broadly soon.
What does a day in the life look like for you at 500px?
I think like most VPs, I find myself in lots of meetings and on lots of phone calls. When I'm not doing that, I spend much of time with the technology team planning and guiding the product vision.
Lately we've also been spending a lot of time on image optimization—we're striving to deliver the best possible looking images while keeping file sizes manageable. That's a massive job when you're dealing with millions of images, sized and delivered on the fly, in real time.
A big thank you to Kelly for taking some time to answer these questions for me between his meetings, phone calls, and tech planning. There are some amazing things happening at 500px these days, and as the Marketplace turns two years old we couldn't possibly be more thrilled about the person we've found to head up this fast-growing piece of the 500px experience!
Check out the 500px Marketplace if you haven't already, and stay tuned: the next 2 years are looking even more exciting than the last.
---
All of the images in this interview are available exclusively through the 500px Marketplace. Click here to browse more of the amazing photos available to license from the 500px community.