So, we've been keeping a secret. A pretty big one.
For the last year, we've been quietly working with some of the world's best known companies to help them capture and optimize images that perfectly align with their brand.
We're connecting the world's premier photo community to the brand and product managers who need custom imagery, transforming on-demand photography.
And today, we're open our doors to brands everywhere.
500px for Business is a suite of services that enables custom photography on a global scale.
Already in use by major international brands, including travel heavyweights Lonely Planet and AirBnB, 500px for Business is the largest on-demand photography platform in the world, and the only one offering clients deep insight into image conversion.
With 500px for Business you can curate authentic, local and global custom imagery and test what works on an unprecedented scale.
"When Lonely Planet redesigned our destination pages, we wanted to make sure the images we used were new to our audience, compelling and inspired travel to each destination," said Josh Vogel, Lonely Planet's Digital Content Manager. "That would require time and resources commissioning thousands of photos. 500px for Business effectively managed this process for us, allowing us to quickly and affordably refresh our website with engaging imagery."
500px for Business is also a win for our photographers. Germany-based photographer Roman Drits has worked on several assignments for the new platform and says, "All the briefs were wonderfully coordinated. I received clear instructions, and the Assignments team have always been very helpful." One of our primary goals for the program is to facilitate a mutually beneficial relationship between photographers and business clients.
How it works
We draw upon our eight million global photographers to make on-demand photography available and affordable on a scale never before possible. Now, regional, national and global brands can – in a matter of hours – mobilize hundreds or thousands of photographers internationally against a custom creative brief, at a cost comparable to buying stock imagery. Brands can then choose from hundreds to thousands of bespoke images, including 360-degree photos, in a matter of days or weeks. And then go a step further and test those images for customer engagement.
500px makes the client experience easy and offers guidance through the process:
Create: Clients create an Assignment brief, which includes details of what is to be shot, specific locations, time slots for shooting, deadlines and a budget allocation. 500px then matches the project to vetted photographers regionally or internationally.
Capture: Photographers from L.A to Thailand accept the assignment and submit custom shots. With millions of photographers from around the globe, almost every city in the world can easily be covered. Photos can be purchased for exclusive use by the client, if desired.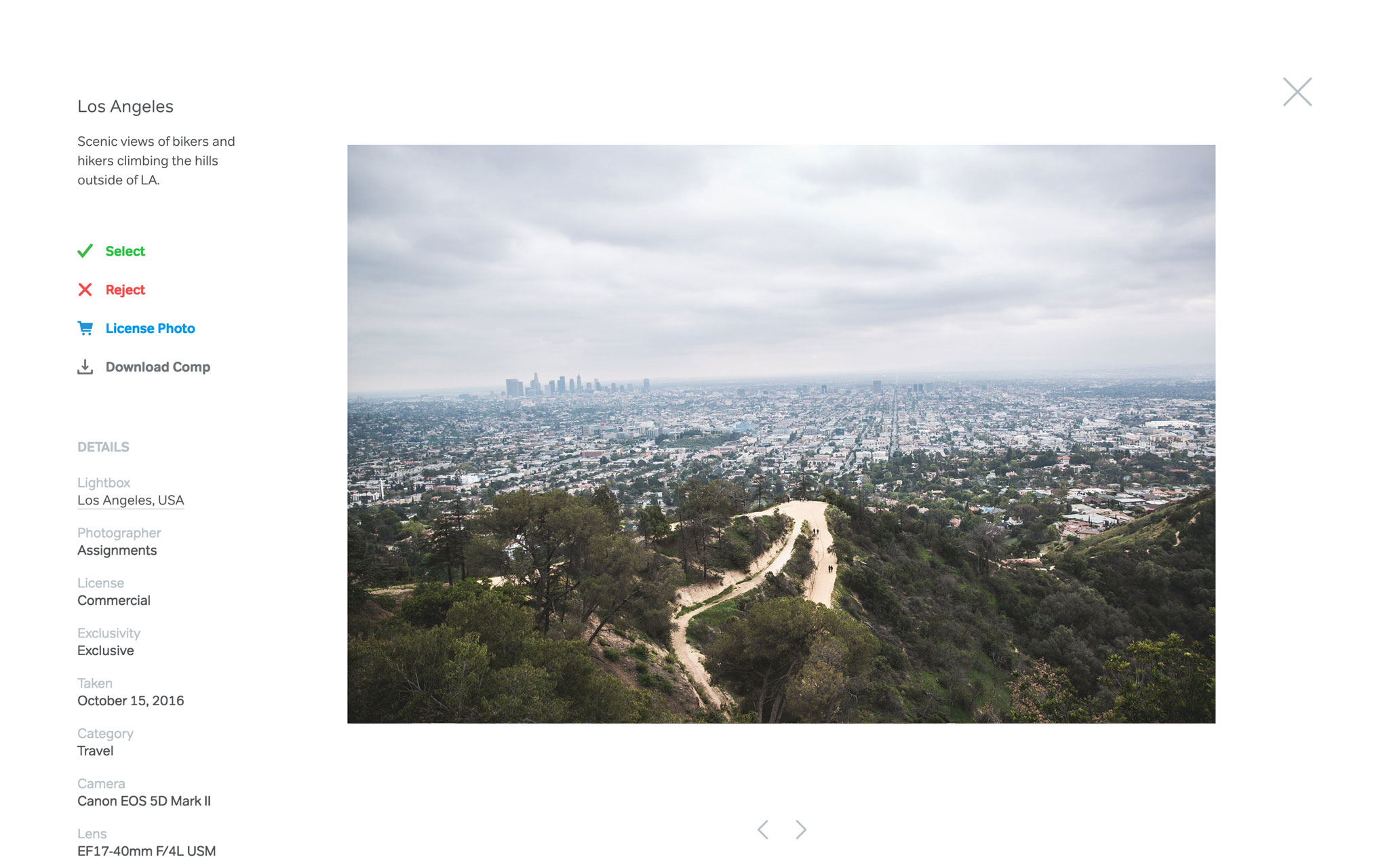 Curate: The client reviews all images in the dashboard and chooses their favourites for immediate use and testing. Creative teams can use a collaborative dashboard to organize, select and test imagery.
Convert: Once a set of images is chosen, clients can add a snippet of web code to their website to track engagement. The images that best convert into clicks, purchases, etc, stay in rotation while non-performers are dropped.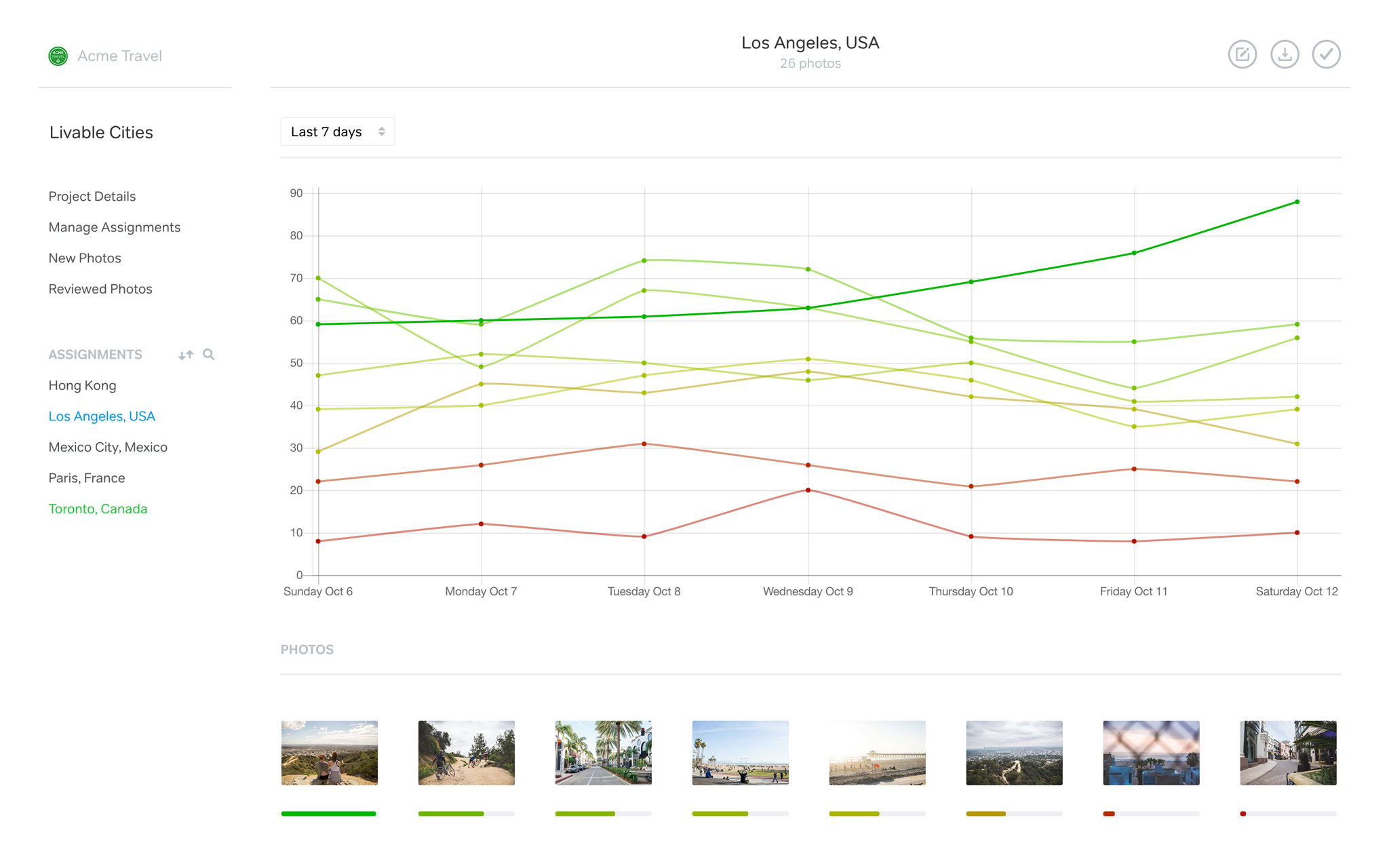 The perfect photos are out there, waiting for your brand. We'll bring them to you.