Back by popular demand, it's time for another 500px Marketplace Success Story! (formerly 'Prime Success Stories')
This week's story features one of our all-time favorite 500px Marketplace photos: A Rose for Mom by DJ Lee. The photo nearly won our Valentine's Day contest this year, and is still one of the most adorable examples of authentic photography on 500px.
Scroll down to read the story behind this photograph from DJ herself, and if you have you own Marketplace success story—the story of your first sale through 500px—send it on over to our Editor at dl@500px.com!
---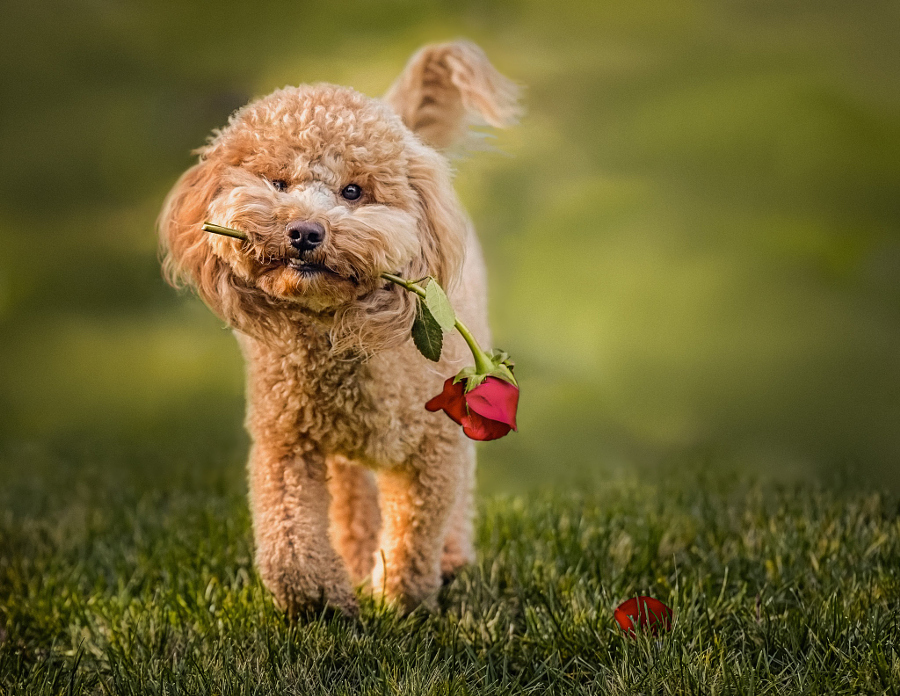 I picked up my first DSLR camera several years ago after I discovered that I could not take a decent photo of my then puppy, Chance, with my cell phone. In hindsight, it wasn't the cell phone that was a fault but the photographer. But I didn't know that at the time and was motivated to learn more about photography because I wanted to record the antics of my dog.
I learn the basics of photography by taking advantage of a wealth of information on the internet and online tutorials. It didn't take me long to become addicted and to venture beyond dog photography. About a year later, I joined 500px. At first I was overwhelmed by the images I saw there. I voted at lot but it took me several months before I mustered the courage to post one of my own images. Today, I continue to grow as a photographer by reading the stories and watching the tutorials on 500px ISO.
Although I never expected to sell any of my images, it was easy to make them available for sale on 500px and so I did. Imagine my surprise when an image of the dog that started me on my photography journey turned out to be the first image I sold! I earned $140.00, and Chance quickly laid claim to the prize.
I also owe this photograph to 500px. I decided for the first time to enter a 500px contest. It was focused on Valentine's Day, and I imagined an image of Chance bringing his love (me) a rose.
Both of us worked for that image—Chance had to learn to fetch a rose and I had to learn how to get the light right. The image didn't win the contest, but placed and was featured as the headline photo for a 500px collection entitled, Love is in the Air. That was a proud moment and the photograph got an incredible number of views as a result.
Submitting images to the 500px Marketplace also helped me to grow as a photographer. Initially, many of my images were rejected for technical issues, and because of this I learned to see technical flaws that I had not noticed before and how to avoid or correct them. I still sometimes make technical mistakes, but I simply resolve to learn from them and move on.
I have a long way to go as a photographer, have yet to identify a genre for focus, and love learning more and trying new things every day!
---
Thank you so much to DJ for sharing her wonderful story with us! We love this photo and are feeling all warm and fuzzy about everything she had to say. To see more of her work, follow her 500px account, check out her Marketplace store, or scroll down to see a few more of our favorite photos from her account!