Hey everyone! Continuing to push the boundaries of our platform and listening to user feedback, we just launched a redesigned Photo Page.
The new Photo Page offers photographers a more visually-appealing way to showcase and share their work online than ever before. We have also improved the browsing aesthetic for non-photographers, so you can continue to spend hours flipping through beautiful photos.
The new Photo Page features full-screen viewing, larger photo sizes, elegant photo presentation with a simple design, higher visibility of sharing buttons to market your work, and much more.
New Features
Focus View feature for photos, enables full-screen view with simple shortcut 'H' and maximizes photo browsing experience.
Shortcuts are located below each photo in Focus View. Click on a photo or press 'H' for Focus View. Press 'M' to maximize the photo, 'L' to like, and 'F' for favourite.
Arrow keys let you go back and forth between photos.
Larger photos on Popular, Editor's Choice, Upcoming and Fresh feeds and on your profile.
Photos expand in size for superior viewing on larger monitors.
Optimized viewing for panoramic photos, they look better than ever before.
Photographer information, easy sharing and like & favourite buttons are featured in the new header.
Comments are located below the photo as well as a visual list of the people who've favourited or liked the photo.
Want to know who was the last person to V&F your photo? Just look to the bottom right, and easily expand to see a full list.
Is your favourite feature not on the list? Let us know in the comments below what changes you'd like to see in the upcoming Photo Page releases. We'd love to hear your thoughts 🙂
Major Changes
The biggest change is Focus View: the ability to maximize the size of each photo for a more dramatic and enjoyable experience. Click on any photo and then use series of shortcuts to browse full-screen.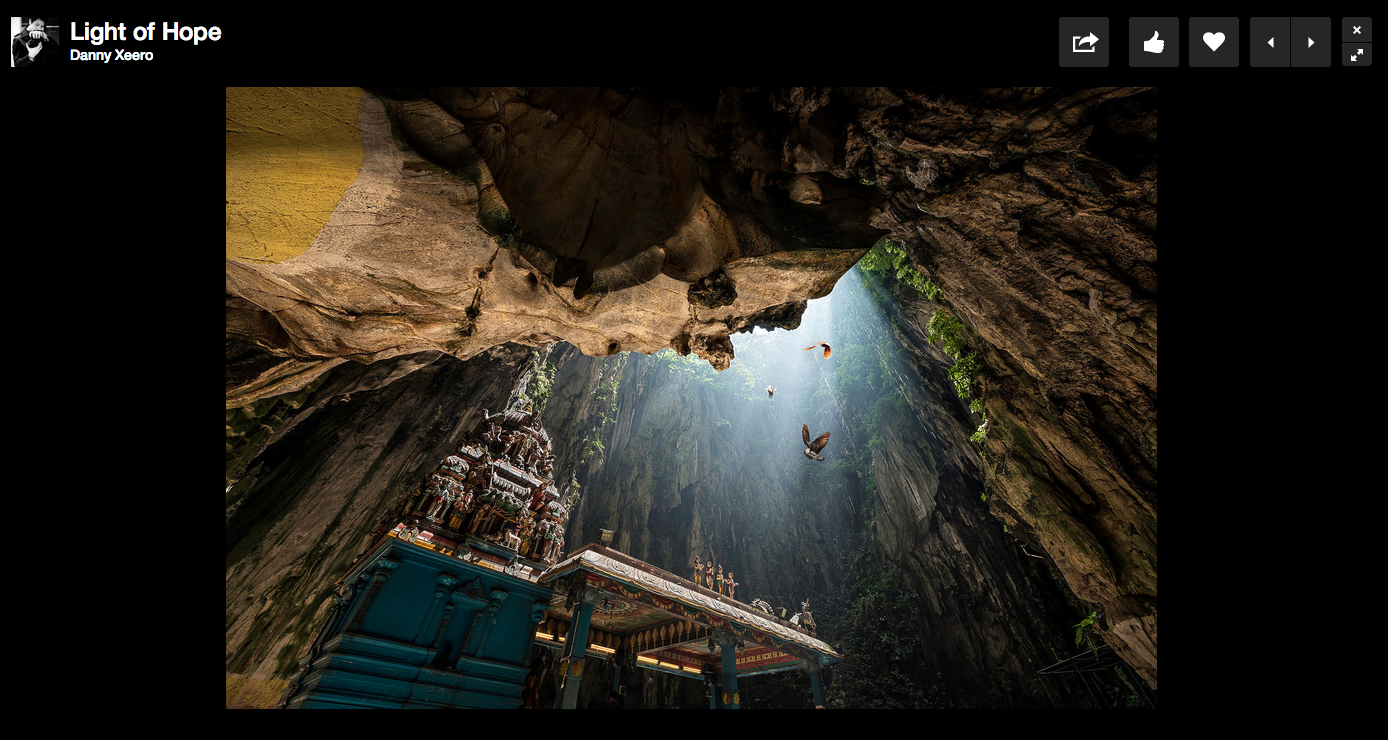 The header is simplified and now includes the photographer's information on the top left with share and like buttons conveniently located at the top right. Underneath each photo, you'll find details on the camera and lens, comments, the Popular feed, and a visual list of the people who liked or favourited the photo.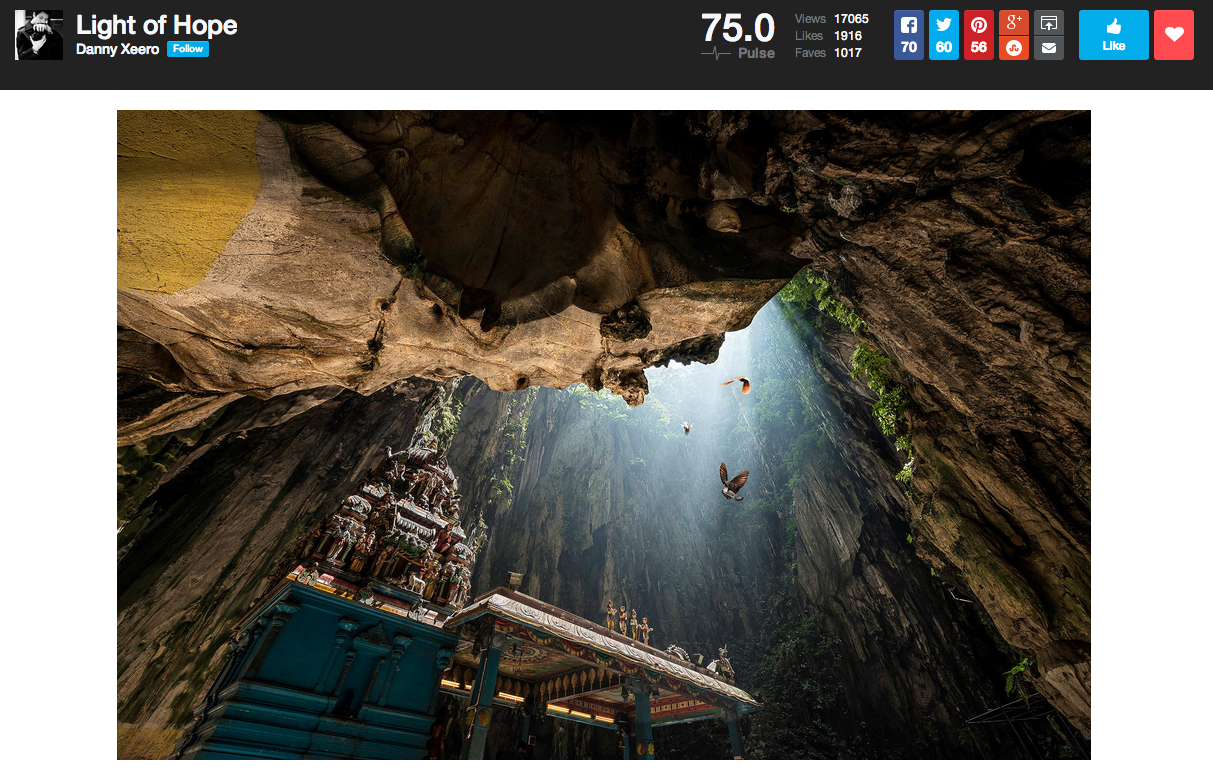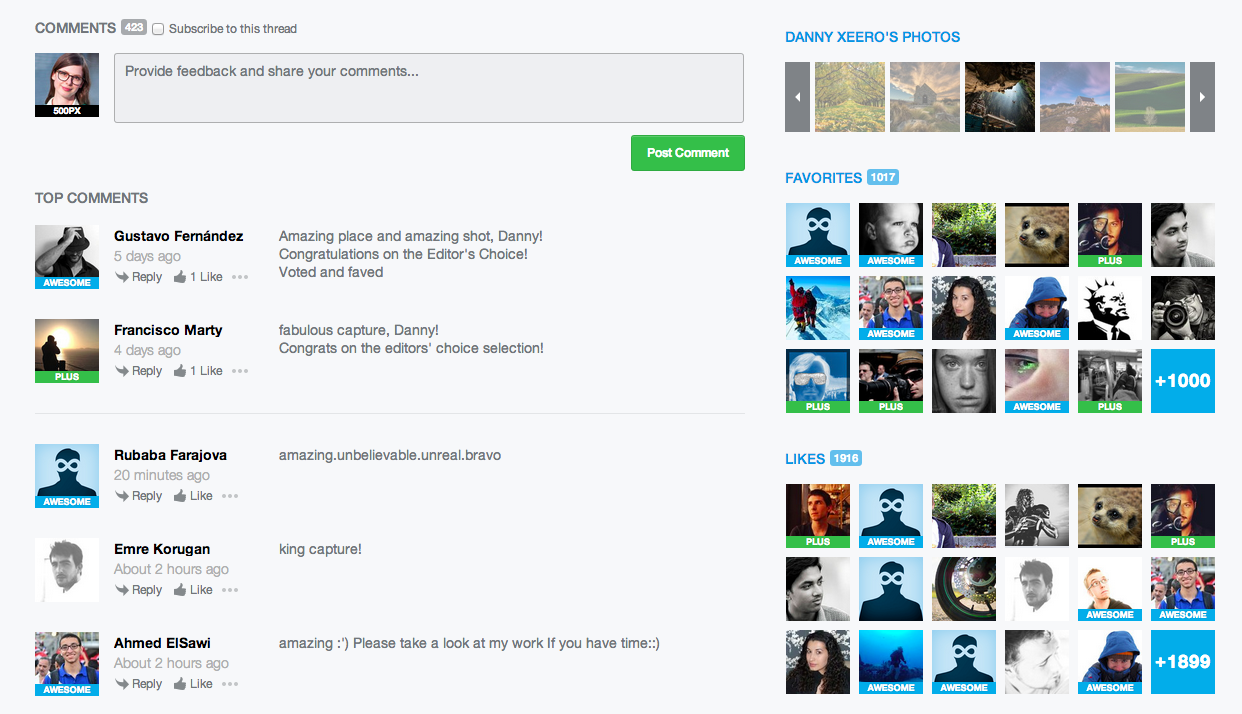 Thanks for reading & please leave your feedback!